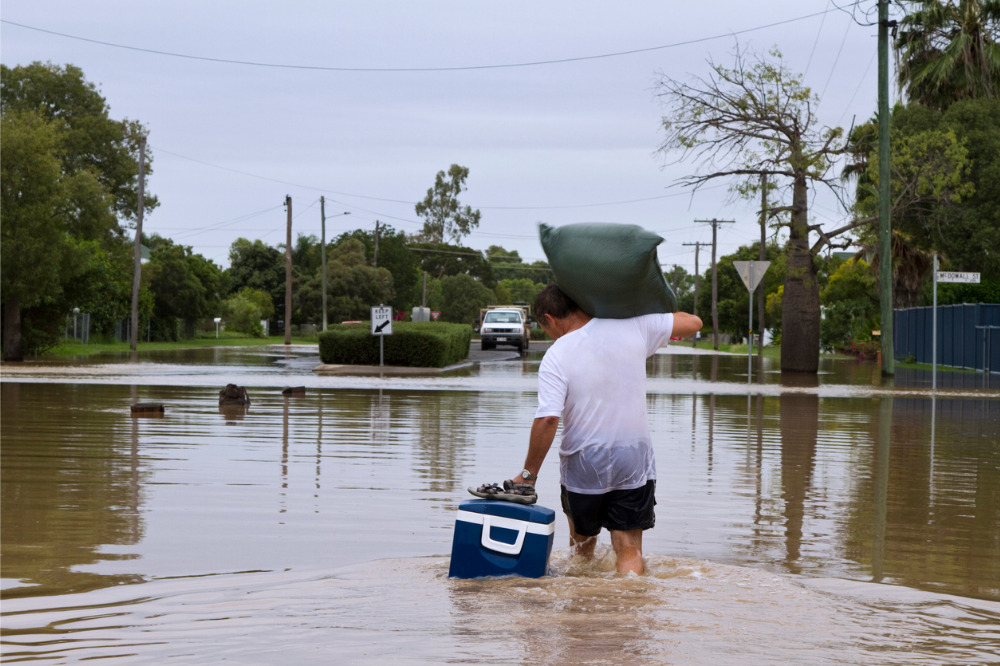 Australia's four biggest banks have launched emergency assistance packages for households and businesses affected by the floods in New South Wales.
Latest reports show that the federal and the state governments have already declared a natural disaster in 16 areas in the state as of 22 March 2021.
Here are the support measures available from each of the big four banks:
NAB's disaster relief package
NAB is encouraging its clients to contact their bank representatives when they are ready to discuss a range of financial measures, including:
Providing credit card and personal loan relief.
Waiving application fees and charges for withdrawing term deposits early.
Waiving the application fee for restructuring business facilities.
Deferral of principal and/or leasing payments.
Providing access to complimentary, professional and confidential counselling.
"We are here to support all NAB customers, employees and the wider community before, during and after a natural disaster. Anyone who needs assistance or advice can contact us so we can discuss their circumstances and work out the best way to help," said Tony Story, retail executive for regional NSW and ACT at NAB.
How to contact NAB: Call NAB Assist on 1800 701 599 (8am-8pm Mon-Fri, or 9am-1pm on Saturdays AEST/AEDT) or visit nab.com.au/disaster.
ANZ's financial support package
ANZ will be providing affected customers with a range of financial support measures, including:
Pausing payments for up to three months on home loans, credit cards, personal loans and some business loans (we may still charge you interest during that period)
Temporary interest rate reductions on lending for customers experiencing extreme financial distress
Waiving fees for restructuring business loans
Waiving fees for accessing term deposits early
"These floods have left hundreds of residents stranded with many having to be rescued from their homes and cars. The communities affected will be left to pick up the pieces in the aftermath. As people manage the recovery process, we hope the relief measures we've announced today will assist in what is a very difficult time," said Michael Wake, general manager for NSW at ANZ.
How to contact ANZ: Customers can contact ANZ's dedicated financial hardship team on 1800 149 549 or at anz.com.au/support/natural-disaster-support/
CBA's Emergency Assistance
CBA announced special arrangements to support those affected by the floods. The options in place include:
Customised payment arrangements for your home loan, credit card or personal loan.
Waiving fees and charges.
Temporary overdrafts, additional loans or emergency credit limit increases (subject to credit approval).
Waiving fees and notice periods for early access to Term Deposits.
Other individual support options may also be available to you.
For CommInsure customers, we are able to assist with emergency accommodation if your home has been damaged.
We can also expedite claims to CommInsure for customers seeking help through their home and contents insurance.
How to contact CBA: To access this support please visit us in branch or phone us on 1800 314 695. Further information about our Emergency Assistance is available online at  www.commbank.com.au/emergencyassistance
Westpac's Emergency Assistance Package
Westpac has rolled out an emergency assistance package that includes the following options:
Home loan customers may apply to defer repayments for up to three months.
Credit card customers can apply to defer repayments for up to 90 days.
Customers wishing to purchase replacement goods may apply for a personal loan at a discounted interest rate with no establishment fee.
Waived interest rate adjustments for customers wishing to withdraw term deposits.
Business customers may request loan restructuring with no fees incurred.
"We have activated our emergency assistance package to provide customers access to urgent financial support, including a range of measures like home loan deferrals and emergency credit card relief," said Chris de Bruin, chief executive for consumer and business banking at Westpac.
He furthered: "Our customer assistance teams are ready to talk to customers who need to access this support, and we have added extra claims consultants and mobilised local builders to help our insurance customers.
How to contact Westpac: Customers who need assistance can contact Westpac Assist on 1800 067 497.