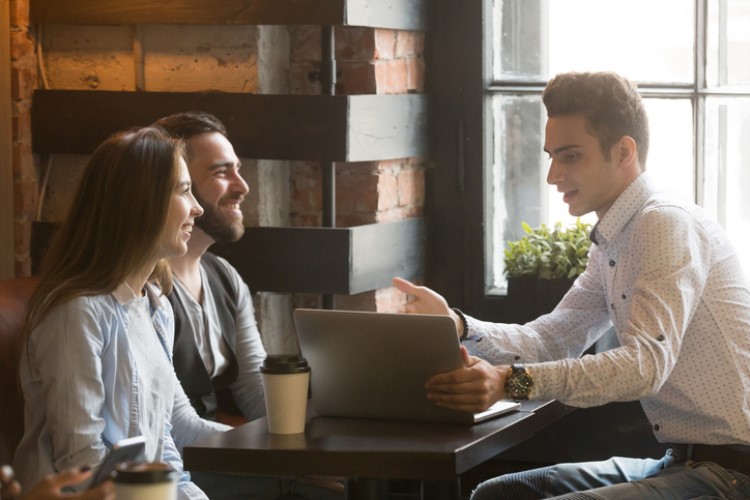 While many brokers are still celebrating the government's decision to junk the suggestions of the royal commission, one broker said the industry is better off without mortgage commissions.
In an open letter addressed to the mortgage community, Welcome Home Financial Advice founder Mitchell Johnston said eliminating mortgage commissions would open opportunities for brokers to show higher value to their clients.
Contrary to the widespread industry opinion that removing commissions will only endanger competition in the lending market, Johnston said the move to maintain commissions will just keep brokers reliant on lenders.
"Overwhelmingly, the big four maintain a stranglehold on the mortgage industry. Even with the competition, the brokering industry has brought to the market over the last 25 years, these major banks still garner approximately 75% of new business. This, in my mind, is not conducive to the best long-term outcomes for our clients," he said, adding that around 60% of broker-originated loans go to the big banks.
Johnston said that the industry should not rely on commissions to maintain healthy competition in the lending market, since it is the duty of the Australian Competition and Consumer Commission to monitor anti-competitive behaviour.
While maintaining commissions will only strengthen the power of the big banks over the industry, smaller lenders would struggle to stay afloat as they keep up with higher upfront commission costs, he said.
"Brokers will, without trail, be looking to 'churn' their clients more frequently. A slightly lower rate and a perception of a 'free service' mean many consumers will let them. A short-term view might lead you to believe this is good for competition. With a longer-term view however it is easy to see that it will destroy it," he said.
Johnston also argued that a consumer-pays model would instantly benefit consumers — a decline in interest rates is one of the upsides. For instance, around 0.25% per annum could be shaved from the costs of a $500,000 loan with a five-year term if commissions are removed, he said.
"Sure, some lenders might try to withhold some of this new-found profit. Others will value the marketing value of our channel and offer this reduction only to those that come through an intermediary broker. Others will pass it on to anyone. This is how markets are meant to work," he said.
Another benefit is the range of services that will be available to borrowers that will help them determine the cost of broker services, Johnston said. One example is employing a facilitation mortgage broker.
"This company would work on a low cost, high turnover model. I would envisage this type of company would cost the consumer anywhere between $300 - $1000 to take the information from the client and submit it to a lender – most likely one offering 'broker introduced' rates," Johnston said.
Borrowers would also have the opportunity to seek the help of a lending specialist. Having a substantially higher fee, this service would specialise in complex and non-conforming lending, he said.
Lastly, Johnston predicted that there would be a rise in the number of financial advisers who would be able to assist clients not just with their home loans but also their overall financial plan.
These examples, according to Johnston, are some of the possibilities consumers and brokers can explore if commissions are banned.
"We cannot, hand on heart, continue to tell the public that we are deserving of twice the income for a million-dollar loan than we are a $500,000 one, simply because of its amount. The complexity of a submission is based on the client's personal situation, not their loan size," he said.