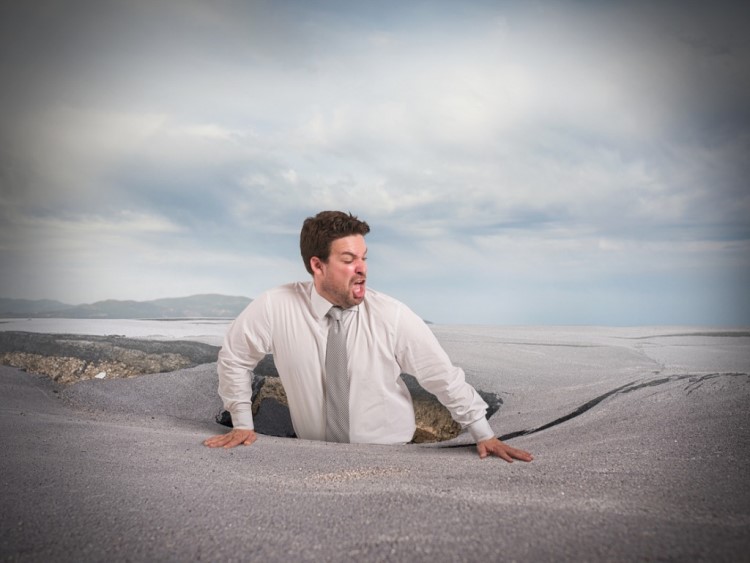 It seems like many Australians are caught in the quicksand of falling home prices and slowly getting devoured by negative equity.
In a report on News.com.au, industry watcher Graham Cooke said there is an increasing number of mortgage holders who owe more than their houses are actually worth due to the continued decline of home prices. What's even worse is that some are struggling to sell their properties as buyers remain cautious of the weak market. These owners are also exposed to risks should interest rates rise.
Market watchers and industry experts are projecting the market to fall by roughly 20%, offsetting the boom it witnessed in recent years. Cooke said this rate is enough to put homeowners into negative equity.
"If you borrow with a 20% deposit and the price falls by 20%, obviously you're going to be in equity parity — any further and you're going to be in negative equity. This is the first time we've seen decline forecasts starting to push into negative equity territory," he told News.com.au.
Digital Finance Analytics principal Martin North said roughly 400,000 households, comprising both owner-occupiers and investors, are currently in negative equity, representing approximately 10% of all property owners.
Should the market fall by 20 to 25%, another 150,000 households will swing into the red. Take for instance what happened with buyers in Western Australia who purchased their homes at the peak of the mining boom. As prices dropped by 15%, many homeowners fell into a trap as their properties lost value.
Buyers with new dwellings are having the worst time, as new homes shed values faster, North said.
"It's like buying a new car: as soon as you drive it off the lot it drops about 15-20 per cent in value," he told News.com.au.
In a recent YourMortgage report, industry watcher Lachlan Colquhoun said the Royal Commission's regulation ordering banks to be more prudent with their lending rules will likely result in many homeowners facing negative equity, with their homes now worth less than the debt they owe, particularly those in the unit market.
"The nightmare scenario is that negative equity investors will simultaneously rush for the exits, dumping more stock on the market and bringing on a property market rout," he said.