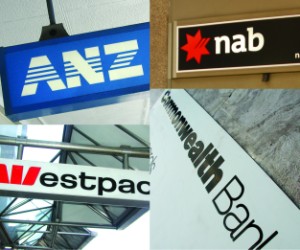 The big four banks have announced their respective rate cuts after the Reserve Bank of Australia decided to cut the official cash rate for the second consecutive month, bringing it to 1%. Of the four banks, only ANZ will be passing the cut to its borrowers in full.
ANZ previously suffered a barrage of criticism after it failed to pass previous rate cut in full. Following the RBA's announcement, ANZ decided to decrease all variable interest rates for home and residential investment loans by up to 25 basis points.
In coming to its decision, the bank considered several factors including business performance, market conditions, and the potential impact to borrowers, said Mark Hand, ANZ group executive for Australia retail and commercial.
"We have decided we will reduce variable interest rates for our home loan customers by 0.25%pa. Importantly, we will apply this reduction across all our variable-rate home loans," he said. "On balance, we believe this is the right decision for our home loan customers and for our business."
Westpac's investor loans offer
Westpac decided not to pass the full rate cut in full, offering a 20-basis point reduction instead.
However, it will be offering a 0.30% variable-rate reduction for investors with interest-only repayments.
Westpac chief executive David Lindberg said the bank's decision reflects the pressures of the declining cash rate in a historically low interest-rate environment.
"It's critical that we continue to carefully manage our business in a sustainable way for the longer term and take into account the diverse needs of all our stakeholders," he said.
Commonwealth bank woos savers
Commonwealth Bank will be reducing the standard variable rates for owner-occupiers and investors paying principal and interest by 19 basis points. For interest-only borrowers, the 0.25% mortgage cut will apply for both residential and investment loans.
The bank will also be offering a special five-month term deposit rate of 2.20%, a 0.20% increase from the regular rate.
"With official interest rate settings already at record lows, we are focused on balancing the benefits and the costs of further interest rate reductions between our 1.6 million home loan and over 6 million savings customers," Commonwealth Bank group executive for retail banking services Angus Sullivan said.
Existing pensioner customers will also be eligible for an additional 0.10% bonus on the term-deposit offer, taking the rate to 2.30%.
NAB's announces limit on savings-rate cut
In response to the RBA's rate cut, NAB will be cutting their variable rates by only 19 basis points. NAB chief customer officer for consumer banking Mike Baird said the decision not to pass the full rate cut was due to considerations on funding costs and competitive pressures.
"Getting the balance right is an ongoing challenge for banks and with nine million customers, making the right decisions for our customers matters for the Australian economy," he said.
However, he said that the bank would not reduce its savings rate by more than 19 basis points.
"Decisions like these are difficult and reflect the current unique circumstances, with home loan rates at record lows at the same time as deposit and savings rates also being at record lows," he said. "In making this decision, we have also considered our customers who rely on income from deposits, including farmers and growing numbers of retirees, as well as those wanting to build their savings."
The table below shows the summary of the rate cuts by the big four banks.
Big four bank's changes to Standard Variable Rates (SVR)

ANZ

CBA

NAB

Westpac

Owner-Occupier Principal & Interest

4.93%

4.93%

4.92%

4.98%

Owner-Occupier Interest-Only

5.48%

5.42%

5.49%

5.57%

Investor Principal & Interest

5.53%

5.51%

5.52%

5.53%

Investor Interest-Only

5.99%

5.89%

5.97%

5.79%