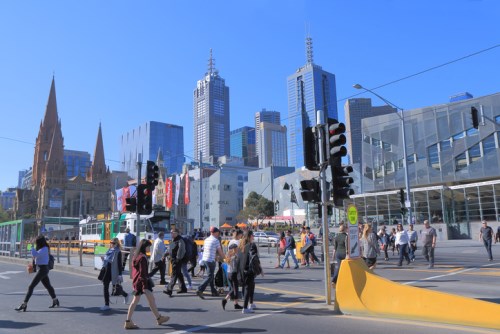 Some of the fastest growing suburbs in Australia are nestled in Melbourne, cementing the reputation of the city as a property hotspot.
The latest report and rankings by the Housing Industry Association (HIA) revealed that 12 of the 20 top suburbs in the country are in or around Melbourne. HIA defined hotspots as areas with areas with population growth rate outpacing the national pace.
"The growth is mostly on the fringes of Melbourne as it expands to the North and South East," the report said.
Topping the list is Mickleham-Yuroke, which had an annual population growth of 35.3%. The suburb saw the commencement of $223m worth of residential buildings. It was followed by Queensland's Pimpama (30.8%), and another Melbourne outlying suburb Cranbourne East (27.4%).
Other Melbourne suburbs which cracked the top 20 are Wollert, Docklands, Beaconsfield-Officer, Point Cook-East, Truganina, Cranbourne West, Melton South, Tarneit, and Southbank.
"With a large value of work still to be commenced, no downturn evident in approvals, and population growth still exceeding 2%, Melbourne and its surrounding areas are likely to produce many Hotspots for building activity into 2019," HIA noted.
Sydney's western and southwestern suburbs are also gaining traction. HIA said the huge volume of residential approvals in Leppington, Parramatta, and Blacktown is expected to gain traction.
Meanwhile, Queensland's south-eastern corner is the state's bright spot with robust population growth brought about by a solid improvement in employment.
"In Queensland, the remaining Hotspots include Coomera, a regular on Hotspots, and South Brisbane where the apartment boom has resulted in significant approvals and population growth," HIA said.
Related Stories:
Which Victorian suburbs have the cheapest homes?
The most affordable Melbourne suburbs for first-home buyers