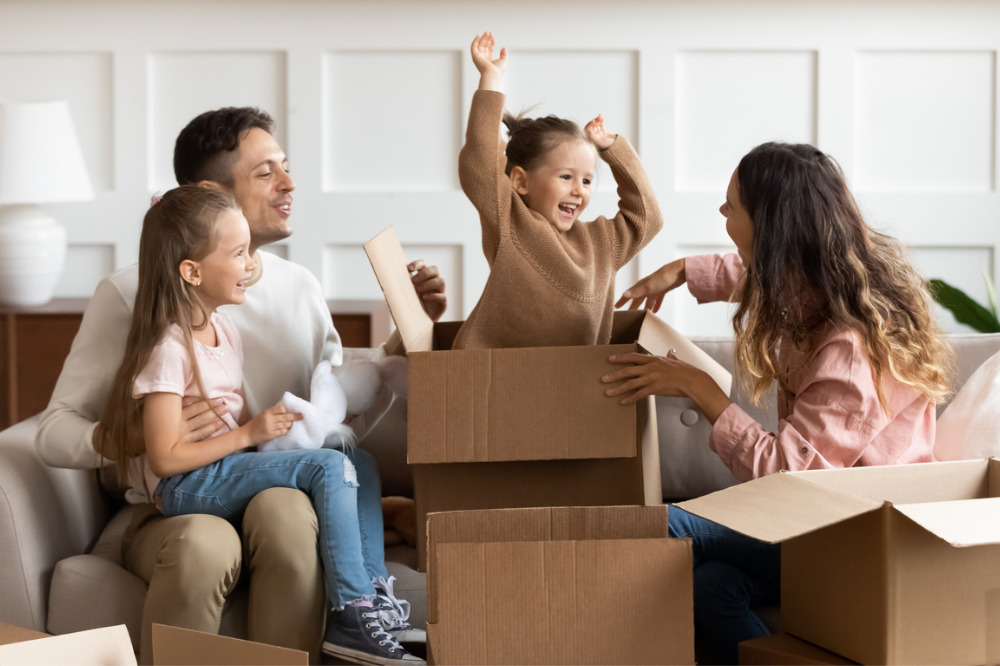 When buying a house, there are a few issues that spark as much debate as whether to choose an existing home or a new one. This matter is among the most crucial decisions aspiring homeowners and investors need to think about when looking for the right property.
Both options have their share of benefits and drawbacks, and opinions vary greatly as to which one is better. But one important thing to remember is that the answer depends on what your priorities are as a buyer.
If you are keen on purchasing an existing home, whether to live in or as an investment, the key to finding the right property is to practice due diligence. Here are some of the things you need to consider when buying an established home.
Reasons to buy an existing home
1. Lower purchase price
Established homes are typically priced lower than new properties as the latter are sold at a premium. This means the developer's margin and marketing costs are factored into the purchase price. Additionally, newly built homes often receive high demand from first home buyers – because of the many state-sponsored benefits available – and, once borders reopen, foreign buyers – due to Foreign Investment Review Board (FIRB) restrictions. This demand can easily push up prices of new properties.
Another thing to consider is that a lower purchase price also means lower monthly repayments, which can help prevent mortgage stress.
2. Good location
Existing homes tend to be closer to a city centre, where lifestyle amenities such as public transport, schools, and employment opportunities are more readily accessible. Additionally, these houses often sit on a larger parcel of land – meaning they have nice-sized yards – compared to new builds.
3. Value-add potential
Older properties are "ripe for adding value," according to some experts. If done correctly, renovations and home improvements can raise the value of an existing home, or if intended as an investment property, increase its rentability and rental return. One thing to take note is that renovation costs are tax deductible, allowing you to allocate the funds you can save to other lifestyle or financial endeavours.
4. Greater land value
Experts say that the value of the land tends to grow while the value of buildings tends to drop over time. Many existing homes are situated in inner-city suburbs, where land is highly valuable. These properties also often have large yards. For investors, this is a huge benefit as it gives them an opportunity to maximise land value by sub-dividing.
5. Unique appeal
Some older properties offer great features that new houses do not offer. Many buyers, investors, and even renters, for example, find period homes appealing because of several factors. Michael Yardney, chief executive officer of Metropole Property Strategists, says these factors include timeless design, scarcity, being better built, and having "more generous proportions."
Reasons not to buy an existing home
1. Limited access to government grants
State governments have stringent requirements for those who want to access the First Home Owners Grant (FHOG). Buyers of established homes need to choose brand new properties – meaning no has lived there before – to be able to access the grant. If you are buying an older property, you will not be eligible for the grant, even if it is your first home.
However, you can still access other government-sponsored benefits, including The First Home Loan Deposit Scheme (FHLDS), which allows first home buyers to purchase a property for as little as 5% deposit without having to pay lender's mortgage insurance, and the First Home Super Saver Scheme (FHSS), which lets first home buyers to withdraw a portion of their extra super contributions and use it as a deposit for their first home.
2. Repair and maintenance
If you plan on buying an existing home – especially those where the owners have lived in for several years – you can expect to find some signs of wear and tear. These may set you back anywhere from a few hundred to several thousands of dollars, depending on the type of repair and maintenance needed.
3. Depreciation claims
Meanwhiel, if you plan on purchasing an investment property, then opting for an older home can significantly reduce the amount of depreciation you can claim.
According to the Australian Taxation Office (ATO), landlords can claim deductions on both brand-new and second-hand depreciating assets in residential rental properties if the property was bought before 7:30pm on 9 May 2017 and the asset was installed before 1 July 2017. Otherwise, you can only claim depreciation on an asset's purchase price if the asset was brand-new, or if no one had previously claimed depreciation on the asset because the property was either newly constructed or recently renovated.
4. Lack of new features
Some established properties may lack some of the home features you are looking for. Older houses, for instance, may have heating and electrical systems that are not up to par with the current energy-efficiency standards. For investors, the missing key lifestyle features can turn off potential tenants and result in lower returns.
Which lender offers the best home loans?
If you are looking for a loan to help finance your home purchase, it is best to conduct a research of your own. Home loans vary from bank to bank, and often the best way to determine which ones your needs and financial situation is by comparing interest rates, loan features, and mortgage repayment terms.
Fortunately, Your Mortgage gives you a comprehensive comparison of the best home loans available from Australia's top lenders. Click here to view and compare.