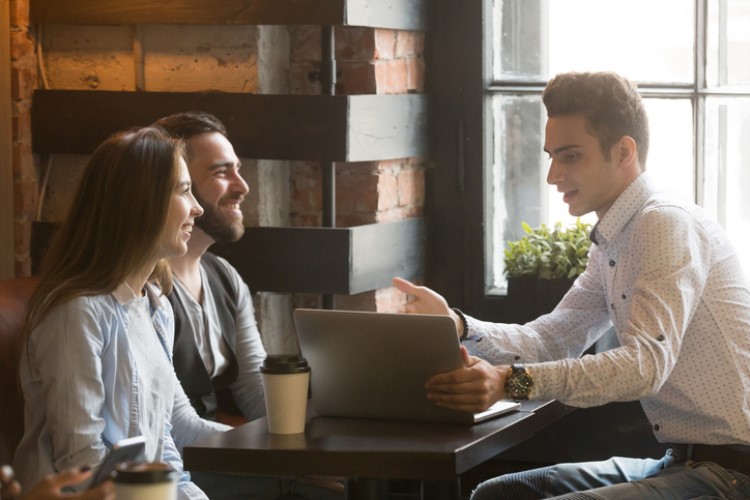 The home buying process could be daunting, especially for first home buyers. A mortgage broker may be able to help you choose the right loan to finance your home purchase. However, you must do your due diligence before choosing a mortgage broker.
A mortgage broker acts as a go-between for lenders and borrowers. The right mortgage broker can offer you numerous options to manage your finance.
A broker will have access to a range of products through panel lenders he or she is accredited with. A mortgage broker may make finding a home loan a lot easier for you. In the past five years alone, consumer use of brokers has grown by 27% to 59.1% market share, according to the Mortgage & Finance Association of Australia's (MFAA) Industry Intelligence Report, 7th edition.
Brokers have a legal "responsible lending" obligation to ensure borrowers are not given a loan that doesn't fit their need. In fact, the Australian government released a draft legislation setting out its "best interest duty" for mortgage brokers, as recommended by the Hayne royal commission.
To help you in your quest finding the best mortgage broker that fits your need, consider these steps:
1. Figure out what you want and need.
A home loan is serious business; you can't just go to the market and choose the first one that captures your fancy. A loan may even make or break your finance. Determine the type of loan you need. You may ask yourself the following questions to figure out what you want out of a mortgage
What loan features to I want?
Consider the loan features you want like extra repayments, offset account, and redraw facility. It is essential to determine features that may be able to save you money and provide flexibility in the long run, should you want it.
Do I want a fixed or variable-interest rate?
A fixed rate loan means you will have the same interest rate for a period, usually up to 5 years. It may make planning your monthly finance a lot easier as you will have the same monthly repayment amount over the course of the fixed-rate term. On the other hand, in a variable-rate loan, your interest rate and monthly repayments may vary, depending on the current interest rates in the market. This means you may pay a lower repayment should the interest-rate in the market drops. However, there is also a risk that you must pay a bigger repayment should the interest rates rise.
How much can I afford for a monthly repayment?
Knowing how much you can afford for repayment is one of the first things you need to consider when applying for a loan, full stop. You may risk defaulting on your mortgage if you dive in headfirst into the property market without knowing of your financial capabilities and limitations. You may use our mortgage repayment calculator to evaluate how much your repayment could be.
How long is the repayment period I want? Are you in it for the long haul?
It is common sense to see buying a home as a long-term commitment. However, you may want to analyse how long you are comfortable paying for a mortgage, especially if it's not the only loan you have as loan repayments may add up, and take a toll on your finances and mental health.
How much am I willing to shell out for a down payment?
The amount you are willing to put as a down payment vastly affects the type of home loan and interest rates you may get. If you plan to put less than 20% down payment of the total purchase price of your prospective home, you may have to pay for lender's mortgage insurance.
2. Check for accreditation.
It may take time to find the right mortgage broker as choosing a wrong one can be costly—you may end up with a mortgage that doesn't really fit your needs or your financial situation. Before you meet with a broker, make sure that he or she has a license to give you loan advice. Your broker should be:
Accredited under the National Consumer Protection Act

Have a Certificate IV and preferable a Diploma in Financial Services

A member of the Mortgage & Finance Association of Australia (MFAA) and/or the Finance Brokers Association of Australia (FBAA)

A member of the Credit Ombudsman Service Ltd (COSL), which is an avenue for borrowers to source independent dispute resolution help
You may use the Australian Securities and Investment Commission Connect's (ASIC Connect) Professional Registers to find licensed brokers. In your search, use the following lists on the register:
Credit Registered Person

Credit Representative

Credit Licensee
You may also use our Find a Mortgage Broker page to find a broker near you.
3. Learn who is on a broker's lending panel.
A mortgage broker's lending panel says a lot about their work and experience. Check if the broker has a range of reputable institutions. If not, you may miss out on better mortgage deals. Make sure that the broker can explain how many lenders they have on their panel and how many lenders they use, and why.
As a borrower, you need to be sure that the product a broker is offering matches your need. Ask why they're offering a lender from their panel and know what they are offering. It doesn't mean that a bigger lending panel is equal to a better service. It may come down to what you need and want.
Make sure to ask the broker to explain all the documentation related to your loan application and contract. You may ask for a loan product factsheet and have in writing what the broker offers—this ensures that you know exactly what you are getting.
4. Know the fees and charges.
Most brokers may give their services for free to consumers and are paid a commission by the credit providers. According to ASIC, the method of paying commission is fairly standard:
The broker gets a commission from banks for each successful home loan. The commission is typically divided into an upfront payment and a trailing commission paid overtime. The lender may benefit as it can spread commission expenses over time and can terminate commissions if it believes a broker has behaved badly
Commission rates are relatively similar across lenders, with upfront commissions typically ranging from 0.46% to 0.65% of the loan amount, about $3,000 on a $500,000 loan. Trailing commissions typically range from 0.1% to 0.35% of the ongoing loan, about $1,000 per year on a $500,000 loan. These fees are pain by the lender as a commission, rather than being paid upfront by you as the borrower.
Lenders can also offer bonus payments, loyalty payments and "soft dollar commissions", which take many forms, including overseas conferences and holidays, shopping vouchers and tickets to sporting events
Loan aggregators can also play a role. They provide back-office support and ancillary services to brokers. Some are partly owned by banks. These banks receive a slightly larger share of loans from brokers who deal with these aggregators than from brokers who don't.
You may ask the broker what commissions or benefits they receive. Under the legislation, brokers must disclose the commission paid to them by lenders, so make sure that they give you this information.
Keep in mind that if a broker secures you a mortgage that fits all requirements set out in the agreement you have and you decide not to accept it, you may have to pay the broker's fee regardless.