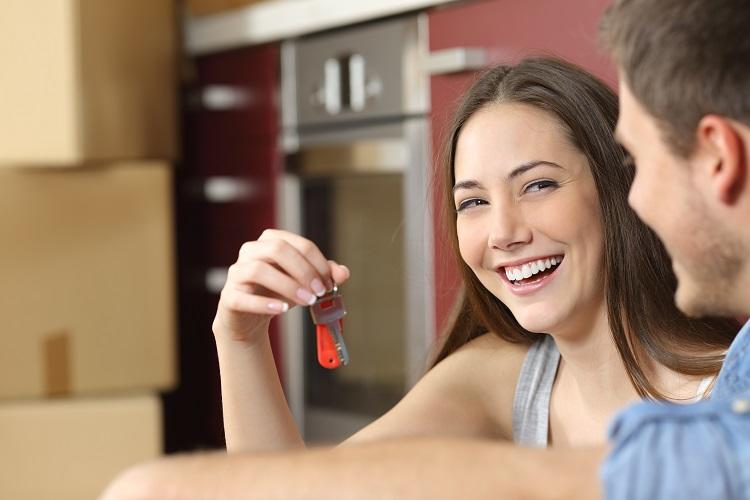 Question:
I'm thinking about renting my investment property to family – what do I need to consider to ensure the relationship doesn't turn sour?
Answer:
By Carolyn Parrella, Executive Manager, Terri Scheer Insurance
When you're searching for the perfect tenants for your investment property, it may seem like an ideal solution to lease it to family members or close friends.
You may feel as though you can trust them and it's an easier option than advertising and screening tenants.
However, there are common traps that landlords can fall into when keeping rental properties in the family. If you choose to rent your investment to family or friends, consider the following tips.
• Appoint a property manager
When renting your investment property to family members or close friends, it's essential to appoint a property manager.
Some of the responsibilities that landlords have, such as addressing maintenance issues and chasing up late rental payments, can be awkward and uncomfortable when it's someone you know.
Landlords who self-manage and rent to family or close friends may feel their tenants require a different set of rules of expectations. By hiring a property manager to professionally manage the property, you can help ensure standards are upheld and that your role as the landlord doesn't damage your personal relationship with your tenant.
If you appoint a property manager, make them the sole point of contact for your tenants for all issues relating to the property or tenancy. You shouldn't be expected to answer their early morning or late night calls if the hot water service breaks.
• Don't become lenient if your tenant falls behind in their rent
It's important for landlords to not be complacent when it comes to protecting their rental income, regardless of who the tenant is.
It can be easy to turn a blind eye if a family member or friend is late on their rent, or promises that they will pay as soon as they can.
However, if a tenant defaults on their rental payments, certain notices must be issued to the tenant within specified timeframes. If the landlord is later required to make an insurance claim for loss of rent, the claim may be reduced if there was a delay in sending the appropriate notices.
Landlords also need to think how they would manage financially if their rental income was halted for several weeks.
• Don't skimp on property inspections
You may not feel it's necessary to conduct regular property inspections if you know the person renting your property. However, if unbeknownst to the landlord their tenant is injured at the property as a result of required maintenance, it could potentially lead to a costly legal liability claim.
Detailed and up-to-date condition reports may be requested by tribunals and insurance companies if you have an issue with your tenants relating to property damage, whether accidental or otherwise. These reports are generally completed during property inspections, Property inspections are therefore essential before the tenant moves in and every three to four months while the tenant is occupying the property. This will ensure it is being kept in good condition and to alert the
landlord of any maintenance issues that may need attention.
• Have a formal tenancy agreement
Without a formal tenancy agreement, landlords can find themselves in hot water if something goes wrong down the track.
A tenancy agreement that clearly explains the responsibilities of the landlord and the tenant should be signed by each party before the tenant moves into the property. No matter how much you trust your tenants, the terms set out in a tenancy agreement can help to resolve any disputes that may arise in the
future.
If an issue requires you to make an insurance claim in the future, some insurers will also request a copy of a tenancy agreement to support your claim.
• Have landlord insurance
Even the best tenant, including family and close friends, can accidentally damage a property or lose their job and be unable to afford the rental payments.
Landlord insurance is designed to help protect investors from many of the risks associated with owning a rental property, including malicious damage by tenants, accidental damage, legal liability and loss of rental income if a tenant departs suddenly or leaves a property unable to be re-let while damage is repaired.
It can also provide peace of mind if the unforeseen should occur, as well as ease a landlord's concerns about receiving regular rental payments. Uninsured landlords should consider how they would manage financially if faced with thousands of dollars' worth of damage to their rental property, or were unable to re-let their property while repairs were being made.