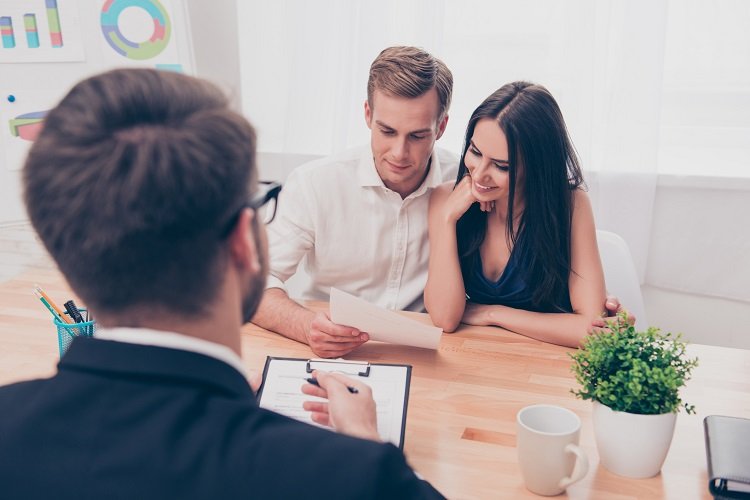 Conditional approval, indicative approval, approval in principle – these terms refer to just one thing: mortgage pre-approval. But what is mortgage pre-approval in the first place?
Quite simply, it is a process where as lender conditionally approves or denies you for a loan before you formally apply for a mortgage. The lender checks your finances and assesses whether you will be able to repay a home loan successfully. If you are deemed eligible, you will be granted a pre-approval to borrow up to a certain amount.
Essentially, pre-approval is a guarantee that you will be approved if you apply for a loan, which can be useful to have while you are looking for a property to buy.
What are the types of pre-approvals?
There are two types of pre-approvals. For both, you will need to submit a full application and supporting documents. The difference comes from how the lender processes your application.
1. Full assessment
A full assessment occurs when the lender's credit department reviews your documents and conducts a credit check. They will ask any questions that they need to clarify from the credit report and other documents and then proceed to issue a pre-approval subject to a satisfactory valuation of the property. This type of pre-approval will take a few days to be issued and is the most thorough, so it is highly reliable.
2. System generated
Unlike a full assessment pre-approval, a system generated pre-approval can be received quite quickly, sometimes on the spot or within a few hours. However, since it is system generated, the finer details of the credit report and documents have not been gone through by a credit assessor. This type of pre-approval will typically come with more conditions and rely heavily on the details that you included in your application.
When you are applying for a pre-approval, make sure to ask the lender which method they use. This way, you will know how much work has been done and how much you should rely on it.
Why should you get a pre-approval?
A pre-approval is by no means compulsory. If you have already found your dream house and the right loan product for your needs, you can go ahead and apply directly to your lender without asking for a pre-approval.
In most cases, though, you should still look for pre-approval as it is beneficial in several ways.
First, having a pre-approval means you can go from open houses and inspections knowing exactly how much you can afford to spend. You know you will be able to get a mortgage on a house within a certain price range, which means you will not waste time looking at houses you can't afford.
A pre-approval also enables you to make a serious offer on the spot, as both you and the seller can be sure that there will be a real deal. It can provide you with an increased negotiating power when the time comes for agreeing upon a price with the seller, and you will be considered a preferred buyer, and having a lender's seal of approval in place can help you win a bidding war against others who may not qualify.
Pre-approval can also alleviate the headache of having to search out and consider a whole bunch of different loans every time you find a property you want to make an offer on. In other words, it allows you to make an offer on several houses.
Lastly, pre-approval can help the whole home buying process proceed more smoothly. It can also reduce stress as it helps you speed up the documentation process once you have found a house to buy.
The mortgage approval process indeed takes some time and effort, but it is definitely worth going through for the freedom and peace of mind it provides. The good news is that a pre-approval is free and there is no obligation.
How can you get a pre-approval?
Here are the steps you can take to increase your chances of getting pre-approved for a home loan:
1. Review your current finances
First of all, consider your income, typical expenses, assets and debts. From there, you can get a rough idea of how much you can afford to borrow. You should also consider how much you might be able to afford in monthly repayments as this will also affect how much you can borrow.
2. Consider what sort of mortgage you are applying for
Have a look at the different types of home loans available – fixed vs. variable, principal & interest vs. interest only – and decide which one is right for your situation.
3. Fill in the pre-approval application with a lender
The lender will initially require some basic personal information – such as your name, address and age – for identity verification purposes. They will also assess the following:
Your credit report, or credit history, which is a record of your loans, credit cards and other credit products over the past several years, including any defaults or bankruptcies (Your credit report determines your credit rating, which is a numerical score that rates your ability to pay back credit on time).
Your current financial situation, including how much you own and how much you owe.
Whether the loan you are looking to apply for is reasonable or not given your financial situation. For the lender to be able to assess these things, you will need to provide the following:
Evidence of your income – such as pay slips and/or tax returns.
Evidence of your savings – such as bank statements.
Evidence of your current debts – such as credit cards, home loans and personal loans. If you pass the lender's assessment, then you can expect to be granted a pre-approval.
4. Secure a formal pre-approval
Securing a formal pre-approval is the only assurance that you can negotiate confidently with sellers. Without a signed letter, some sellers and real estate agents will not accept your offer, as they can't guarantee that you will get the necessary finance.
It follows that you should avoid non-formal, non-written pre-approvals – including fast "30 minutes or less" online applications or applications over the phone – as they have fewer guarantees and usually comes with many conditions that you must fulfil at a later date. Also, avoid lenders that would not assess your application in the pre-approval process.
Also, while it is beneficial to have a formal pre-approval before making an offer on a property, you need to be wary about how many pre-approvals you apply for.
Every time you submit a pre-approval application, the lender will run a credit check, which will then leave an enquiry on your file. Multiple enquiries can negatively affect your credit score, so it is advisable to apply only with the lender you intend to go with.
How long is the validity of a pre-approval?
For most lenders, pre-approvals last for three to six months. This is because lenders have an expiry date as a borrower's financial situation and the property market can often change over a few months. When applying for a pre-approval, ask your lender about the expiry date and what will happen if you do not find a property within that timeframe.
Aside from the fact that a pre-approval expires, there are other factors that may affect its validity:
1. Unacceptable property
An assessment of whether the property is acceptable by the lender is not included in a pre-approval since it has not been found yet. This is why one of the conditions that come with a pre-approval is that it is "subject to a satisfactory valuation". Certain types of properties may not be acceptable to some lenders – such as small apartments or particular apartment blocks, hobby farms, properties in certain suburbs, a property with large power lines close to it, or a property which is in poor repair.
2. Change in circumstances
If your situation – be it personal or financial – changes after you have been pre-approved, the lender will need to reassess your application. (In the worst case scenario, you may no longer be able to afford the repayments.) Some examples of these changes include changing jobs, going part-time or becoming a contractor, taking on a new credit card or loan, having children, emergency expenses, or the lender finding out about credit cards or loans you did not disclose.
3. Interest rate changes
It is always possible that interest rates will change, most especially if the RBA changes the cash rate at its monthly meeting. If interest rates rise, it could mean that you can no longer borrow the maximum amount specified in your pre-approval.
Despite the fact that a pre-approval is not a final guarantee that your home loan application will be approved, the fact that it expires and can be subject to change, it is highly advisable that you complete a pre-approval prior to making an offer on a property. A pre-approval is still the best indicator that the lender will accept your scenario, giving you confidence as you go house hunting.