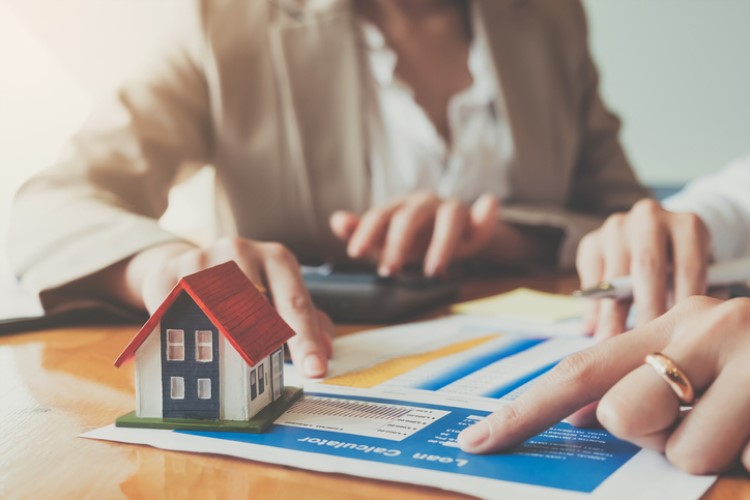 There is convenience entailed in the straightforwardness of going into a bank with the vision to secure a loan, especially if accounts are already open with that particular lender – and with these, a few years of lived-in history between you both.
But there's also the other route to take – and that's seeking the advice of a broker. Otherwise known as experts in the mortgage how-to field, they can help you compare the most competitive rates on the market.
So, which one's better? Here is a closer look at both to help determine which path can help you unlock a competitive home loan deal.
Going to the bank
A lending specialist at the bank will be able to find a mortgage that best suits you, based on your financial situation, living expenses and abilities to pay a loan. They will also guide you through the application process and answer any queries, including turning your attention toward their packaged deals and other means of obtaining credit.
You may have built a trustworthy relationship with one of the lending specialists at your bank and feel as though you can secure an appointment and be looked after from the start. Some borrowers prefer to team with a lender that they trust can provide them with satisfactory customer service and a quick turn-around on emails and calls, based on past experiences they've had, or reviews from other borrowers. However, it's also worth remembering a bank's limitations.
Although the bigger banks will have a wide range of products to adhere to almost any borrower's needs, they won't be able to provide you with the many other mortgage deals inundating the market from other competitive lenders at any given time. They also follow strict guidelines and sometimes mortgage applications can be turned away without room for discussion or negotiation.
Furthermore, the relationship you may have built with one of the mortgage specialists can fizzle out during the term of the loan because they may change positions, swap branches or even become a broker themselves.
It is understandable that if your bank previously signed you up for an ideal rate that you would side with them again – but the market changes, and a better offer could be missed if you are too akin to comfort. This is where a broker can offer guidance.
Meeting with a broker
A broker's aim is to find the best possible mortgage deal on the market for a borrower, or one that will most primarily tend to their needs and financial circumstances. To do this they sift through many lenders mortgage products in order to find the best one for you. A broker widens the scope of what's available on the market, and guides you through the decision process, tending to any queries along the way.
Having already helped many Aussie borrowers achieve their goals, finance brokers are the ultimate helping hands to navigating borrowers through the often overwhelming process of securing a loan. They provide up-to-date and transparent advice, of particular comfort to new-home buyers. They can also directly converse with the bank about any requests and assist in resolving application denials.
A broker doesn't represent a bank's interests, nor are they responsible for giving them customers. And with so much competition on the market, it's comforting for borrowers to know they can make well-informed decisions and not experience pressure from a sales-focused banker who is more intent on reaching their target for the month, than on helping you get the best financial product for your needs.
Most brokers won't charge a fee for their services. They are paid a commission fee by the bank they've helped secure your loan with, but it's advised to check with your broker as lenders commission rates do vary. When you begin working with a broker, make sure they are licenced, and if you are not satisfied with any of the loans they have offered from each of the lenders they represent, don't be afraid to let them know – or meet with another broker to compare what they can also offer.