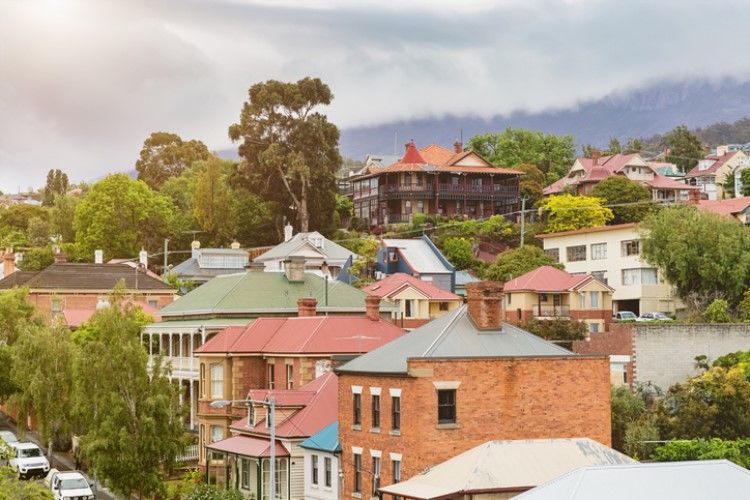 The island state of Tasmania, home to around 520,000 Australians, offers generous financial support for first-home buyers who are planning to settle there. The state's First Home Owner Grant (FHOG) provides property buyers with a financial aid of $20,000 for a limited time. Get to know how you can take advantage of this grant before it ends.
What will you get from Tasmania's FHOG?
Tasmania's 2019-2020 state budget extended the $20,000 FHOG to 30 June 2020. If the date of your property purchase falls between 1 July 2016 to 30 June 2020, you will be eligible to apply for the $20,000 grant.
The amount of the grant is expected to revert to $10,000 for property transactions starting 1 July 2020.
Checking your eligibility for Tasmania's FHOG
The Tasmania State Revenue Office (SRO) follows the general eligibility requirements of FHOG. For you to be qualified, you must satisfy the following criteria:
You should be a natural person and not a company or a trust.
You should be at least 18 years old.
You should be an Australian citizen or a permanent resident.
You should not have owned a home in Australia before 1 July 2000. If you are applying with your spouse, he or she should meet this non-homeownership requirement as well.
You and your spouse should not have owned and occupied a home for more than six months after 1 July 2000.
You must occupy the property (built or purchased) as your principal place of residence for a continuous period of at least six months within 12 months after the completion of your property transaction.
You should not have received FHOG before.
Unlike in other states, the SRO does not impose any limit on the purchase price of the property. However, you should take note that your home must be located within the state and must be fixed to your land. Your property should also meet local planning standards.
You also have to satisfy the following requirements in order to qualify for the $20,000 grant.
Building through a registered builder
If you are building your home through a registered buyer, you have to enter into a contract to build between 1 July 2016 to 30 June 2020. You also have to complete the construction of your home within two years of entering into the deal.
The property is considered completed if an occupancy certificate has been issued.
Building as an owner-builder
The requirements are similar if you are an owner-builder. To qualify for the grant, the laying of the foundations of your home must commence within the same period previously mentioned. You will have 24 months from the commencement to finish your home.
Take note that this includes relocating a moveable building. However, the purchase of a moveable building must constitute a structure that has not previously been used as a place of residence.
Purchasing either a new home or an off-the-plan property
The same window period is applied to these two transactions. For off-the-plan purchases, you will also be given two years to complete the home.
If you are unable to meet the time frame given for the $20,000 grant, you will only be eligible for the $10,000 financial aid. You can, however, provide a written explanation addressed to the commissioner of State Revenue specifying the reasons why you were not able to fulfil the schedule to be reconsidered for the larger grant.
The FHOG application process
The application process is similar to those in other states: You can either submit your application to approved agents or financial institutions or to Service Tasmania.
Take note that a financial institution will only process your application if you are borrowing funds from them. You also have to check with your lender if they are an approved FHOG agent. The SRO also has a list of approved agents in the state.
You will need to submit supporting documents, which are all listed in the application form that you can find by clicking this link.
Receiving your grant
Once you lodge your application, you have to wait up to 10 business days to know if the SRO deems you eligible for the grant. The SRO will make payment as instructed by your lender or according to the instructions you provide if you apply through Service Tasmania.
You will receive your payment depending on your situation:
If a lender finances your home purchase, your grant will be given following the completion of the laying of the foundation of the home. If not, you will receive the payment after the completion of your home.
In the case of building your own home, the payment will be made on the receipt of an occupancy certificate or proof of completion of the construction.
When you purchase a new home or an off-the-plan property and you applied through your lender, you will get your grant on settlement day. However, when you apply directly to Service Tasmania, your grant will be made provided that your solicitor or conveyancer issues a confirmation of settlement. You can also get the grant when the title of the property transfers to your name.
Appealing your application
If you are rejected for the grant, you will be given a chance to submit an objection. You must do so within 60 days of the date on the letter advising you of the SRO's decision. Make sure that before filing an appeal, you read the guidelines available here.