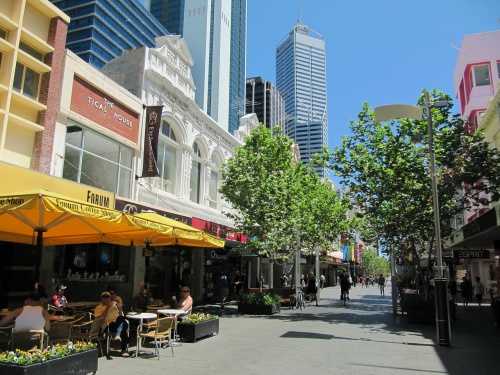 The Real Estate Institute of Western Australia (REIWA) recently reported that the Perth rental market has improved, with all key market indicators positively performing during the September 2018 quarter.
REIWA President Damian Collins said that the leasing activity was higher, median rents remained steady, stock levels had slid, average leasing times were quicker and the vacancy rate had sank to its lowest level in more than four years.
"The rental sector is really leading the charge in the Perth property market recovery. The September 2018 quarter results are very encouraging and should provide landlords and investors with a lot of confidence," he added.
It was noted that the overall median rent price sat at $350 per week for a sixth straight quarter, the longest period of stable rents available in the market. In addition, prices remained affordable for tenants, and landlords were pacified with much needed consistency for the past 18 months.
Units aside, the median house rent hiked by $10 this quarter to $360 per week, a good sign for the overall market.
Median rents in 105 suburbs across the metro area also increased during the September 2018 quarter.
"The five best performing suburbs for overall rent price growth were Kallaroo (up 39.5% to $530 per week), City Beach (up 25.9% to $850 per week), Gwelup (up 24.5% to $623 per week), Cottesloe (up 23.5% to $605 per week) and Alexander Heights (up 21.9% to $390)," Collins shared.
Connolly, Inglewood, Ashby, Beaconsfield and Wembley were also among the ones with outstanding figures.
Overall, the number of leased properties totalled to 13,234 – a 5.2% increase in leasing activity compared to the June 2018 quarter.
REIWA showed that 132 suburbs across the metro registered gains in terms of the number of property being leased. Among them, the five suburbs that generated the highest volumes were Perth (346), East Perth (343), Scarborough (319), Baldivis (243) and Maylands (235).
South Perth, Rockingham, West Perth, Rivervale and Midland were also among the top performers.
Lower listings for rent
The number of listings for rent improved to 7,286 properties in Perth at the end of the quarter. This is lower by 11.9% compared to the June 2018 quarter and 25.1% compared to last year's September quarter.
The shift was driven by positive leasing activity and slowdown in new dwelling commencements.
"With less new properties coming onto the market, rental stock is being absorbed at a quicker pace, which has put downward pressure on listing volumes," said Collins.
Finally, the average leasing time recorded was 46 days, one day faster than the June 2018 quarter and eight days faster than the September 2017 quarter.