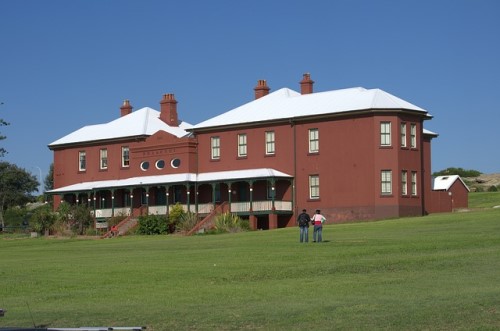 The shockwaves from skyrocketing property prices in Sydney can be felt in regional New South Wales, with price growth in the state's regional towns now outpacing those in the capital, according to the Domain Group.
Over the June quarter, house prices in regional NSW jumped $13,000, reaching an all-time high of $475,000 – up $40,000 over the year. And while regional NSW's combined median is less than half of Sydney's $1.17m median house price, this hardly spells good news for buyers.
Analysis of house price data and loan figures from the Australian Bureau of Statistics (ABS) indicates that half of all regional centres in the state are out of reach for the average first-home buyer.
Of the 22 regional towns recorded in the Domain Group's Domain State of the Market Report, 11 of them had median house prices that were higher than $450,000, which is the average purchase price for a first-home buyer, based on official statistics and assuming buyers had 20% down payments.
Many of these areas have witnessed prices surge by the double digits over the past 12 months, causing even investors to balk at prices.
Daniel Hastings, a local agent with MMJ Real Estate in Wollongong, said most buyers are locals. However, there is growing influence from Sydney buyers. "Basically, when you're analysing Wollongong, you can say it's showing the same trends to Sydney, just at a more affordable level."
Price growth of more than 10% has been recorded in nearly every regional market within 250km of the city, including Shellharbour, Shoalhaven, Wingecarribee, and Orange. Of the 22 regional cities tracked by the Domain Group, only three – Albury, Armidale Dumaresq, and Dubbo – recorded price declines over the 12 months to June.
Some of the price surges in regional areas aren't just attributable to people who were forced out of Sydney, but also to those attracted to opportunities in the country. More jobs were created in regional NSW in the two years to January than in Queensland, South Australia, Western Australia, and Tasmania combined, according to the ABS.