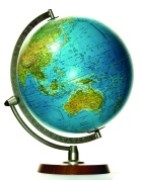 Three big Japanese banks are considering setting up Australian operations and they could bring lower home loan interest rates along with them.
A strong savings culture in Japan means the nation's banks have access to cheap funds in the form of billions of dollars of consumer deposits. To some extent Japanese banks are protected from the problem currently facing our big banks. Japanese banks are less dependent on foreign sources of capital that are becoming more expensive because of the ongoing European crisis.
Not surprisingly the Japanese banks are looking for lucrative markets to invest their funds and Australia's home loan market is well and truly on their radar.
It has been reported that three of Japan's banking giants: Mitsubishi UFJ Financial Group (worth $62bn), Sumitomo Mitsui Financial Group ($42bn) and Mizuho Financial Group ($35bn) are looking at opening up web-based consumer banking operations in Australia.
Mizuho Corporate Bank is already registered by the Australian Prudential Regulatory Authority (APRA) as a Branch of a Foreign Bank that's regulated by APRA in accordance with the Banking Act of 1959.
The Sumitomo Mitsui Banking Corporation is also on the list.
A branch of a foreign-owned bank can't accept deposits from individual Australians of less than $250,000 and is not covered by the government's deposit guarantee but it can offer loans to Australian customers.
Other banks from emerging Asian powers, including China and India are also listed by APRA as a Branch of a Foreign Bank including the State Bank of India and the Bank of China.
More competition from foreign-owned banks could be exactly what you're looking for if you are in the market for a home loan this year.
The Japanese banks would be interested in taking market share from our bigger, well-established banks and they wouldn't hesitate to pass on RBA interest rate cuts in order to win customers.
This would certainly make life interesting for the Big 4 Banks (CBA, Westpac, NAB and ANZ) who've already made it clear that they may not pass official interest rate cuts on to their home loan customers.
So is it safe to take out a home loan with a foreign-owned bank?
Authorised Deposit Taking Institutions (ADIs) that are Australian-owned or that are Subsidiaries of foreign banks have to meet strict capital adequacy, governance and risk management requirements, enforced by APRA.
Branches of Foreign-owned banks are not subject to such strict requirements because they are not permitted to take deposits from Australian consumers. They are allowed to take deposits for more than $250,000 ( that don't come under the government's deposit guarantee) or from corporations and other entities, deemed to be able to look after their own interests and cope with the risks involved.
Many Australians already do their banking with foreign bank subsidiaries including very well-known brands such as HSBC, ING and RaboBank.
The list of Branches of Foreign Banks that come under APRA is growing but branches are not required to meet some of the same standards as subsidiaries. For instance, branches are not required to meet the same capital adequacy rules as subsidiaries.
However, borrowing money does not have the same risks as handing over your life savings to a foreign bank branch so if the price is right, it may be worth considering foreign bank branch home loans.
-Jackie Pearson