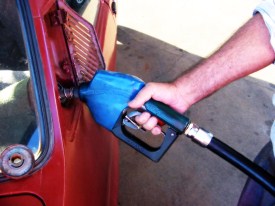 #1 Hot Tip:
Experts suggest drivers should take advantage of current low petrol prices because they're set to go up in the next fortnight.
Petrol prices dipped to a national average of $1.40 per litre last week, giving motorists some welcome reprieve.
Commsec economists recommend motorists take advantage of cheap petrol before prices creep back up.
The Australian Institute of Petroleum says prices slipped 1.4 cents per litre last week and could ease by as much as another two cents per litre before heading up again.
"The uncertainty on a global front has taken a backwards step," Commsec economist, Savanth Sebastian says. "We are returning to a period of norm and calm that's seen the oil price start to rise once again, and more fundamental factors will decide the fate of petrol prices going forward."
He says the global oil price will rebound over the mid-term. US oil inventories fell by 5 million barrels last week. As a result the global oil price has started to rebound and petrol prices can be expected to follow.
"It will take some time to filter through, but I guess the bottom line is that motorists should be filling up this week," said he says.
According to the Australian Institute of Petroleum, average petrol prices across states over the past week were:

• Sydney: down 3.6 c/l to 138 c/l
• Melbourne: down 2.8 cents to 137.2 c/l
• Brisbane: down 3.4 cents to 140.4 c/l
• Adelaide: up 6.7 cents to 141.7 c/l
• Perth: down 0.2 cents to 140.7 c/l
• Darwin: down 1.1 c/l to 150.8 c/l
• Canberra: up 2.1 cents to 143.3 c/l