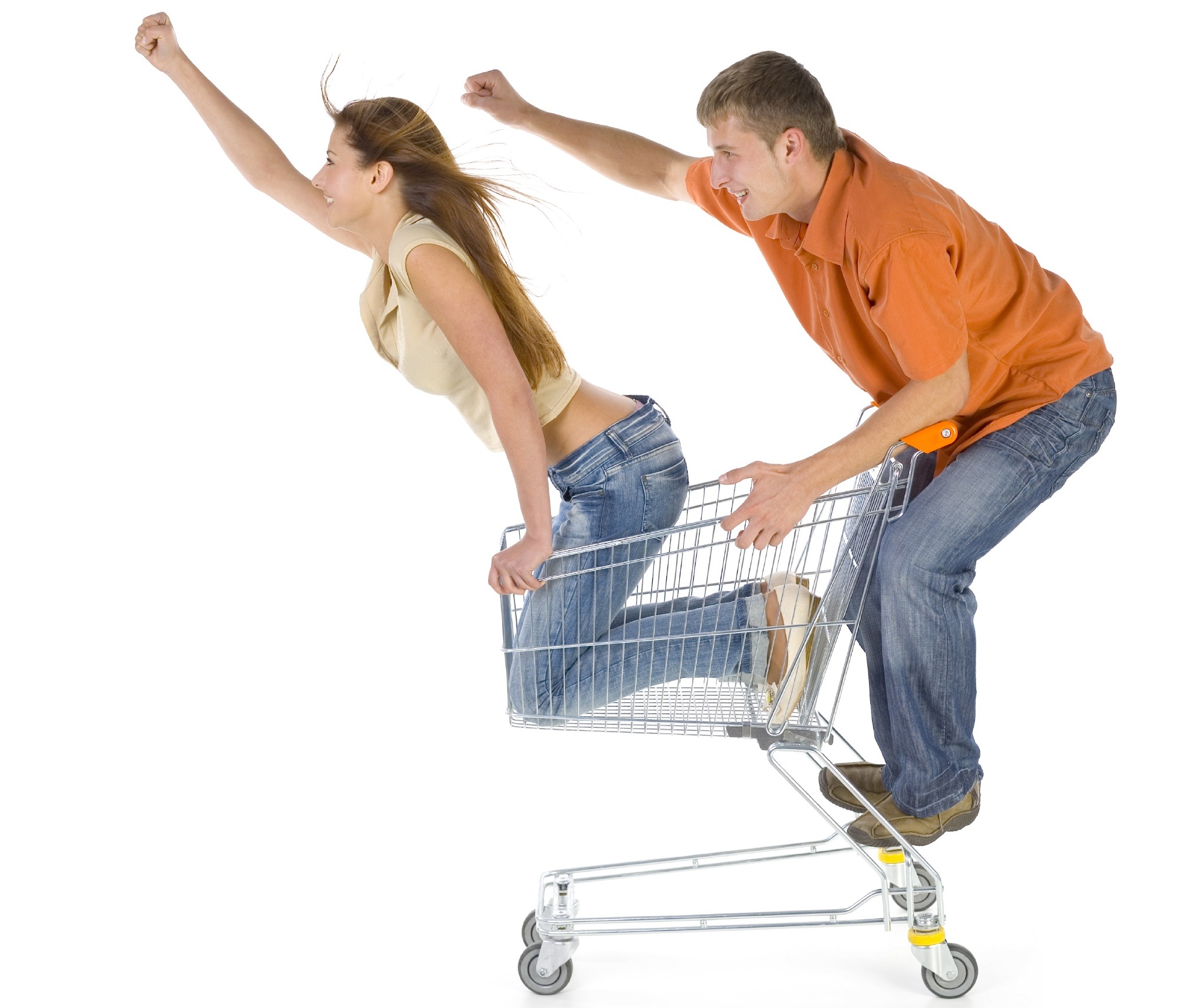 Down, down, Coles and Woolworths prices really did go down between February and November last year, just as their advertisements promised.
YMM has updated its comprehensive comparison of grocery prices in Coles, Woolworths and Aldi to put the advertising campaigns of Coles and Woolies to the test and the results show that there is truth in advertising.
Based on a typical weekly shopping list of 42 items, Coles had reduced the price of 23 between the YMM February and November price checks.
The price of 12 Coles items went up and seven remained the same. Based on this weekly grocery list, your groceries would've been $13.19 per week cheaper in November than February. That's a saving of $686 per year.
Woolworths had reduced the price of 19 items on the list, 10 prices didn't move and 13 went up. The weekly saving at Woolworths based on these price movements would've been $12.20 or $634 over a whole year.
The price of equivalent generic items in Aldi moved the least. The price of 21 Aldi-branded items did not change between the two surveys, 14 items came down in price and seven increased.
The Aldi shopping basket was still the cheapest by far. You'd still save $4056 per year on your grocery bill by switching from Coles to Aldi and $4888 if you switched to Aldi from Woolworths.
However, for brand-loyal shoppers it's good to know that the huge supermarket chains are delivering on their marketing promises. Prices really are coming down so let's hope the trend continues.
| | |
| --- | --- |
| | Price stayed the same |
| | Price went down |
| | Price went up |
Coles
Woolworths
Aldi
Item
Old price
New price
Old price
New price
Old price
New price
2L Dairy Farmer's full cream milk
$3.69
$3.69
$3.69
$3.69
$2.09
$1.99
1 dozen Pace Farm free range eggs
$5.99
$4.81
$6.65
$5.25
$3.29
$3.29
Wonder White sliced white bread 700g
$3.99
$3.59
$3.99
$3.59
$1.09
99c
Bundaberg 1kg white sugar
$1.96
$1.50
$2.35
$3.59
$1.99
$1.99
Nescafe Gold instant coffee 100g
$6.89
$7.67
$7.45
$8.35
$5.29
$5.69
Arnott's chocolate biscuits Tim Tams 200g
$2.89
$2.89
$2.89
$2.99
$1.39
$1.59
Cadbury dairy milk chocolate 200g
$4.29
$3.00
$4.29
$4.37
$2.49
$2.49
1.25L Coca-Cola
$2.69
$2.85
$2.29
$1.99
69c
73c
Doritos original corn chips 175g
$2.98
$2.00
$2.98
$2.98
$1.69
$1.79
Barilla penne pasta 500g
$2.59
$2.30
$2.59
$2.30
79c
79c
Heinz baked beans 420g
$1.63
$1.75
$1.63
$1.75
69c
69c
Greenseas canned tuna 95g
$1.79
$1.89
$1.79
$1.87
89c
79c
Pedigree canned dog food 1.2kg
$3.39
$3.56
$3.39
$3.57
$1.89
$1.89
Palmolive dish washing liquid 400ml
$3.19
$3.49
$3.19
$2.98
99c
$0.99
OMO Small and Mighty laundry powder 1kg
$10.00
$10.96
$8.95
$9.59
$4.29
$5.99
Colgate regular toothpaste 120g
$2.50
$2.49
$2.49
$2.00
$2.49
$2.49
Huggies 20 pack nappies
$14.98
$13.00
$14.98
$13.99
$4.99
$4.99
Kleenex Cottonelle toilet paper 6 pack
$6.68
$4.89
$6.68
$4.00
$3.69
$3.99
Birds Eye frozen baby peas 1kg
$4.59
$4.59
$3.25
$2.88
$1.99
$1.69
2L Nestle Peter's original vanilla ice cream
$5.59
$4.00
$5.59
$5.59
$2.19
$2.19
1kg White Wings plain white flour
$2.99
$2.00
$2.99
$2.00
95c
89c
250g Arnotts milk arrowroot biscuits
$1.90
$1.89
$1.90
$1.75
$1.09
$1.09
250g Jatz crackers
$2.90
$2.30
$2.90
$2.90
$1.35
$1.49
130g Vita Weat style crackers
$1.99
$1.99
$1.99
$1.99
$1.99
$1.89
1.12kg Weat Biscuits breakfast cereal
$4.19
$2.91
$4.19
$4.19
$2.89
$2.89
20pk Smiths crinkle cut combination potato chips
$5.99
$5.99
$6.59
$5.99
$4.99
$4.99
200g Natural Confectionary snakes
$2.79
$2.85
$2.79
$2.50
$4.29
$2.69
200g Greens pancake shake mix
$2.99
$2.18
$3.09
$2.90
$1.89
$1.89
1.25L Schwepps natural mineral water
$1.77
$1.00
$1.77
$1.89
69c
73c
500ml Bertolli extra virgin olive oil
$6.99
$5.00
$6.89
$6.49
$5.49
$5.49
600g 5 star beef mince
$6.00
$7.00
$7.16
$7.46
$5.99
$5.69
1.7kg Ingham's whole roasting chicken
$9.72
$10.00
$13.29
$9.37
$6.41
$4.49
1kg pre-packed granny smith apples
$4.98
$3.48
$4.97
$2.98
$2.79
$2.99
2L Daily Juice fresh chilled orange juice
$5.79
$5.00
$5.99
$4.98
$3.99
$3.69
2L lavender disinfectant
$4.85
$4.37
$4.85
$4.85
$1.99
$1.99
30pk 5in1 Finish dishwashing tablets
$11.79
$14.00
$14.00
$14.00
$5.49
$4.99
50ml Rexona men's roll on deodorant
$3.99
$3.69
$3.99
$4.10
$2.49
$2.49
24pk Panadol paracetamol
$2.99
$2.99
$2.79
$3.59
79c
79c
5pk Gilette mens' disposable razors
$5.19
$5.19
$13.99
$13.99
$4.99
$4.99
3kg Chum dry dog food
$6.79
$7.15
$6.79
$6.79
$7.99
$8.99
Pantene Shampoo 350ml
$7.99
$7.89
$7.99
$7.89
$3.99
$3.99
Pantene Conditioner 350ml
$7.99
$7.89
$7.99
$7.89
$3.99
$3.99
Total shopping
$204.87
$191.68
$220.01
$207.81
$114.94
$113.76