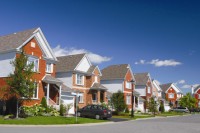 Australia's leading brick manufacturer Brickworks (BKW), has predicted that building prices will rise under the carbon tax, driving up the cost of new brick built homes.
BKW says it will need to raise its prices by at least 6% in order to recoup the $9m impact the carbon tax will have on its operations.
Questions now loom as to the effects that raised brick prices will have across the building industry.
Ross Bird, Head of Equities Strategy at Morningstar, agrees that the price rises flagged by BKW could cause a further drop in the volume of new home construction, increasing demand for a limited number of existing properties.
He also points out that there may be a trend away from brick towards steel and concrete as building materials, both of which products are eligible for trade exposed compensation under the new tax.