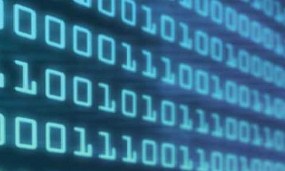 For all the benefits and streamlined processes brought by the internet, there was bound to be the odd inconvenience — and for many Australians, trying to remember passwords is an ongoing burden.
However, there is no room for slacking off and using the same passwords for say, both your PayPal and Facebook accounts.
Experts warn that we're no longer up against the lone basement hacker. Highly organised cyber-crime syndicates are on the rise, and online crime is now more lucrative than the drug industry. Your Money Magazine investigates how to keep your hard earned dollars safe.
Lloyd Borrett, security evangelist at internet company AVG Security, said cyber criminals know exactly how to break into online accounts and use fully automated programs to gain access.
Borrett says they know exactly what to look for: "The first things the bad guys are going to do is use the standard password cracking lists that have come from the research of the popular ones that people use [such as '12345678', 'qwerty', 'password' and dictionary words]
"Once they've exhausted those possibilities, then they've got to start mix and matching it up, and that's when they start adding in a mix of upper and lower case letters, adding in numbers, adding in non-alphanumeric characters, like slashes and your minuses and your pluses, et cetera".
Borrett said that despite the sophisticated programs used by criminals, being aware of the threat is the first step, followed by ensuring you are doing the right things to protect your online security.
"We've got a good chance if we're conscious about it and not much chance if we're not," the security expert said.
Tips for creating a secure password
Indeed most banks now offer password strength indicators, and provide a visible indication with traffic light colours of how secure you've made your password.
The Commonwealth bank says:
Passwords should be at least 8 to 16 characters long
Use a mix of letters, numbers and symbols. An example of a secure password is: au09nsw1%#$
Avoid using words from a dictionary (including foreign words), as hackers use dictionary tools to help them
Choose a password that is not easy for anyone to guess, e.g. your name, part of your address
Memorise your password
Change your password every month
Don't reuse old passwords
Don't share your password with anyone
Never email your password to anyone including yourself
The Australian computer emergency response team (AusCERT) says while having alonger password is better, it is important to note that many machines artificially restrict the length of the password usually by silently shortening what you enter to their maximum length. Check out their table below.. And get cracking!
| | | |
| --- | --- | --- |
| Length | Number of Passwords | Cracking Time |
| 1 | 62 | Try this by hand |
| 2 | 3844 | Almost no time |
| 3 | 238328 | Less than one second |
| 4 | 14776336 | Two seconds |
| 5 | 916132832 | Two and a half minutes |
| 6 | 56800235584 | Two and a half hours |
| 7 | 3521614606208 | One week |
| 8 | 218340105584896 | One year |
| 9 | 13537086546263552 | Seventy years |
| 10 | 839299365868340224 | Forty centuries |
| 11 | 52036560683837093888 | A quarter of a million years |
| 12 | 3226266762397899821056 | Sixteen million years |