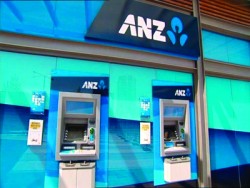 Do you regularly check your bank and credit card statements to make sure you're not being over-charged for things like going over the credit limit or missing payments? A recent class action has found that late credit card payment fees are excessive and illegal.
Do you know how much you're being charged in bank fees? A recent class action suit against fees charged by the ANZ fee is a wake-up call regarding the possible unfairness of bank fees.
In the country's largest ever class action suit, litigation funder IMF and law firm Maurice Blackburn took ANZ to the Federal Court, arguing the major bank's exception fees were unreasonable.
The Federal Court ruled that of ANZ's five fee types, only one – its late payment fee – was excessive and illegal. The judge found that dishonour fees, honour fees, over-limit fees and non-payment fees were not penalties but rather "fees for service".
According to IMF Head, Hugh McLernon, the ruling benefits about a third of the 34,000 ANZ customers the two firms represented. In some respects, it was a win for both sides.
In light of this week's events, how should you manage your bank fees? Here are some tips from ASIC, the corporate watchdog that should help you avoid being over-charged:
1. Look at your bank statements carefully
2. Keep a record of transactions and the fees you've been charged
3. Make sure you know exactly what you're currently being charged and what for
4. Be sure the bank account you use is one that's suited to your spending and saving habits. "Choosing the right account for your lifestyle will help you minimise bank fees", says and ASIC spokeswoman.
If you think you're being charged unreasonably, contact your bank and follow its dispute resolution process.
If you're unhappy with the bank's response, you can lodge a complaint with the Financial Ombudsman Service (FOS) or with the Credit Ombudsman Services Limited (COSL) if you're with a mutual bank.