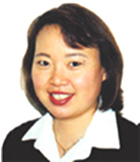 Location: Sydney, NSW

Coming in at joint eighth place is ACA Mortgage Solution – 'a place where service is a way of life'. Senior manager Canna Cao explains how her business philosophy is paying dividends

What's the secret to building a successful brokerage?

Excellent service. Provide the best possible service to clients, referral and associated business partners. In essence, the mortgage industry is a people business where we have learnt to prioritise our client relationships by providing excellent service each and every time. I believe consistency in providing the best service is the key ingredient of our success. We also provide regular training every week to keep the consultants' product and policy up to date.

What are the advantages of being an independent brokerage?

I enjoy the freedom of being an independent broker where I offer unbiased advice to my clients. We are also fully responsible for our own marketing strategy/team building/management, which allows us to explore many opportunities and maximise sales results by adopting the most effective approach to grow the business. We have also received great support from our aggregator, AFG, year on year; it is a truly unique relationship which we appreciate very much.

How do you think independent brokerages can continue to thrive in today's market?

In my opinion many consumers would prefer to deal with an independent broker. Our business is based on word-of-mouth referrals, which is considered the most powerful lead-generation approach.

What advice would you offer to brokers who would like to set up an independent brokerage?

Sometimes people need to take a leap of faith. Believe in yourself and make it happen. Being a good mortgage broker requires a great level of commitment, sacrifice and hard work. Financial reward is a by-product, whilst the true satisfaction derives from helping clients to achieve their goals in life. It is one of the most rewarding jobs emotionally. Along the years we have made thousands of friends through business dealings where they came from all walks of life.

What's your strategy for generating new business?

In recent years we have been heavily focused on cross-selling for each individual client. We provide a wide range of financial services to our clients, from mortgage lending, financial planning to property consultation. Furthermore, in the past decade we have also invested substantially in nurturing new loan writers and creating opportunities for young people joining the business. In return we have increased business revenue by acquiring new leads across all age groups.

What are your goals and strategies for the year ahead?

We are currently running on our full capacity with five full-time assistants working around the clock. However, our main focus is to nurture new entrants, provide opportunities for the younger generation, encourage young people who are keen to develop themselves in the mortgage broking industry by providing an ongoing mentoring program.

Have you diversified outside of mortgages? If so, how have you incorporated this into your business?

We have successfully implemented diversification strategy into the business, where we now provide financial planning services to our clients.
Company Information
Year Established
Founder
Head Office
265 Castlereagh St. Sydney NSW 2000
ACHIEVEMENTS/RECOGNITIONS
Top 100 Broker, MPA 2013, 2012, 2011
Elite Business Writer, The Adviser 2013, 2012
Excellence Award, AFG 2012, 2011
Independent Broker of the Year Finalist, ABA 2012
Westpac Platinum Broker
Affiliations
MFAA
Contact Information
Website
http://www.acahomeloans.com.au/ACA-Mortgage-Solution
Company Email
info@acahomeloans.com.au
Community / Charity Involvement


To get the MPA Top Independent Brokerages feature on PDF, please click on the link.