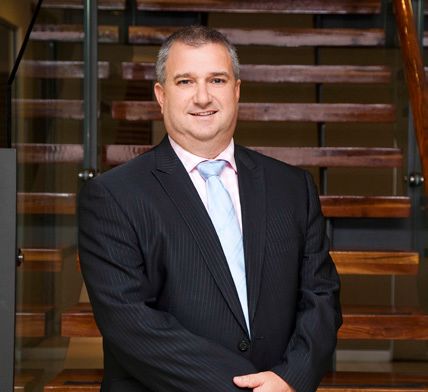 Location: Rose Bay, NSW, and Ringwood, Vic

Third place is another spot that saw two brokerages come in neck and neck. First up, we profile Oxygen Home Loans, which has put in a strong performance to make the top three two years in a row. Company GM Alan Hemmings answers our questions

What's the secret to building a successful brokerage?

It's important to make sure you bring the right brokers into the business; provide leads and the opportunities for them to grow successful businesses in their own right. Ensure you provide the systems and support to allow the team to sell as opposed to being a loan processor.

What are the advantages of being an independent brokerage rather than joining a franchise model?

The obvious answer is no franchise fees. One of the reasons we can attract brokers is there are no costs to join Oxygen.

How do you think independent brokerages can continue to thrive in today's market?

They must understand what their offer and value proposition is and stand true to it. The reason many brokerages start is they fill a need in the marketplace. It can be very easy to get distracted by what else is in the market and lose focus, which can impact on results.

What advice would you offer to brokers who would like to set up an independent brokerage?

Make sure you have something that will attract brokers. Whether it be access to leads, processing support or anything similar, unless you have an attractive offer it will be difficult to recruit good quality brokers.

What's your strategy for generating new business?

As our business is a subsidiary of McGrath Ltd, the brokers work closely with the agents at McGrath Estate Agents to ensure continued business. However, we also encourage the team to develop a referrer network externally as well. Last year we generated over 4,800 leads, which means for the brokers a continual source of new business.

What is the most important thing a broker can do to grow their business?

Maximise their opportunities, whether it be developing referrers to increase leads or look at their existing customer base. If they provide exceptional service, they have the opportunity to create 'raving fans' who will refer friends and family and remain loyal, provided the broker remains in contact.

What trends have you noticed this year? Have you had to adapt your business strategies to the market conditions?

The biggest recent trend is the level of investment activity in the market. For a few months now we have seen investors accounting for over 40%, and in recent months nearly 50% of our business. Secondly, the influx of Chinese investors – we are currently reviewing this opportunity with a view to recruiting a broker who can speak Mandarin/Cantonese.

What are your goals and strategies for the year ahead?

To continue growing the business both organically (ensuring existing brokers are maximising their opportunities) and through recruitment.

Have you diversified outside of mortgages? If so, how have you incorporated this into your business?

We offer more than just mortgages; we also have referral relationships for general and risk insurance via our aggregator, AFG. We also have access to a financial planning business for the wealth conversation.
Company Information
Year Established
2003
Founders
McGrath Limited
Head Office
191 New South Head Road Edgecliff, NSW 2027
ACHIEVEMENTS/RECOGNITIONS
Major Brokerage of the Year 2012
Australian Brokerage of the Year 2011
The Advisers Top 25 Brokerages
Affiliations

Contact Information
Website
http://oxygen.com.au
Company Email
oxygen@oxygen.com.au
Community / Charity Involvement


To get the MPA Top Independent Brokerages feature on PDF, please click on the link.