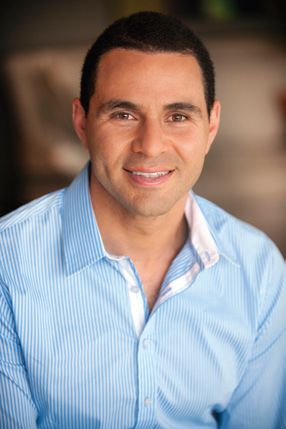 Location: Rose Bay, NSW, and Ringwood, Vic
Kicking off the top five is 1st Street Home Loans. The brokerage's director and founder, Jeremy Fisher, tells us how his operation has thrived under an independent structure
What's the secret to building a successful brokerage?
The success of a brokerage relies on its brokers and support staff, so it is essential to have brokers and staff that are highly knowledgeable, personable and professional. By giving great service to all clients at all times, 1st Street has built a solid reputation for doing an excellent job first time, and this has led to a very high percentage of repeat business and referrals, both of which are essential to a successful business.
What are the advantages of being an independent brokerage?
As an independent brokerage we can react and adapt very quickly to changes and developments within the market. Independent brokerages usually have less rigid guidelines, so brokers can take the initiative to create a more tailored client experience that suits both the broker's and the client's personality. Independent brokerages often have a flat hierarchical structure allowing for fast and free-flowing communication across all areas within the business.
How do you think independent brokerages can continue to thrive in today's market?
By leveraging the advantages of being independent, such as adaptability and personalisation of services, independent brokerages can appeal to a wide range of clients. Being independent enables brokers to give a truly independent recommendation to clients across the whole range of products so clients have faith that the brokerage is working in the client's best interests.
What advice would you offer to brokers who would like to set up an independent brokerage?
Setting up an independent brokerage is challenging and rewarding, but brokers should first weigh up the advantages and disadvantages of an independent brokerage as opposed to a franchise model. With an independent brokerage there are high overheads such as marketing and compliance. An independent brokerage takes time to develop and requires dedication and persistence.
Have you diversified outside of mortgages? If so, how have you incorporated this into your business?
1st Street has diversified to offer financial planning in order to offer a full service to clients. All clients are made aware of the benefits of having adequate insurance cover in the early stages of the approval process and again near settlement. With the rise of self-managed super funds we have a financial planner who specialises in that area to better service our clients.
Company Information
Year Established
2001
Founders
Jeremy Fisher
Head Office
527 Old South Head Rd, Rose Bay NSW 2029
ACHIEVEMENTS/RECOGNITIONS
Winner Best Residential Broker, Better Business Awards NSW 2014
Winner Best Marketing, Better Business Awards NSW 2014
Finalist Best Customer Service Satisfaction, Better Business Awards NSW 2014
Finalist Best Social & Community Service, Better Business Awards NSW 2014
Finalist Best New Comer, Better Business Awards NSW 2014
Finalist Best Independent Office, Better Business Awards NSW 2014
Elite Business Writer, The Adviser 2013, 2012, 2011, 2010
Top 100 Brokers, MPA 2013, 2012, 2011, 2008
Winner Best Customer Service From an Individual Office, AMA 2013
Finalist Best Community Engagement AMA 2013
Finalist broker of the year- independent AMA 2013
Finalist broker of the year- productivity AMA 2013
Finalist broker of the year <5 staff independent AMA 2013
Finalist quality young gun of the year- independent AMA 2013
Finalist Brightest & Best
Top 25 Brokerage, The Adviser 2013, 2012
Independent Top 10 Brokerage, MPA 2012
Finalist Finance Broker of the Year, ABA 2012
Winner Finance Broker of the Year, ABA 2011
Elite Business Writer, Mortgage Business 2009
Affiliations

Contact Information
Website
http://www.1ststreet.com.au/
Company Email
jfisher@1ststreet.com.au
info@1ststreet.com.au
Community / Charity Involvement
1)"Rhino is on the Move" February 2014 (The exhibition is part of a wider initiative between Taronga Zoo and The Wild Rhino Art Project
to stop one rhino being poached and killed every 11 hours.)
2) Rose Bay Public School to assist with the purchase of interactive whiteboards, computers, digital cameras and iPads. This boosted the school's initiative to increase the use of technology to enhance learning. 3) As a major partner of Cooley's Auctions, we were involved in their golf day which raised $170,000, also for Youth Off the Streets.
4) We have donated to the Sydney Children's Hospital to improve facilities and we support a Women's Fertility Clinic to financially assist mums-to-be.
5) 1st Street also supported Collaroy Plateau Primary School, providing funding for educational and sporting equipment.
6) 1st Street is a major sponsor of the Bondi United Football Team, subsidising membership costs and aiding the improvement of facilities at the club for youth football players.
7) Our sponsorship of Coogee, White City and Bondi Tennis Clubs has enabled children to learn to play tennis with the aid of experienced coaches.
8) Rose Bay Street Fair is a local community event in which we provide sponsorship and actively participate in the event. The funds go towards promoting the event to potential stall-holders and to the public, as well as for event set-up costs on the day. Over $20,000 was also raised for the Breast Cancer Association, supported by 1st Street's contribution, for a charity night with the funds going towards venue hire and event-promotion.
9) We held a 'Healthy Eating June' in which staff followed an eating plan and this was also made available to clients, and was very well received. Staff were fined if they went outside the plan and all money raised was donated to Youth Off the Streets.
10) Neuroblastoma Awareness Fun Runs and Fun Day 2014 - 1st Street are sponsoring the fun run and fun day for Children's Cancer Institute Australia and Cancer Council NSW. The event is focused on raising funds for an aggressive childhood cancer called Neuroblastoma to save the lives of the children by improving the survival rate.
To get the
MPA Top Independent Brokerages
feature on PDF, please click on the link.