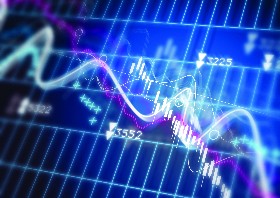 YMM identifies four resources stocks with excellent earnings potential for the year ahead.
1. Monadelphous Group Limited (MND)
• Recent Price: $22.63
• Target Price: $26.00
• P/E Ratio: 19.47
• Market Cap: $1,995 million
• Dividend Yield: 4.4%
Monadelphous Group provides specialises in project management, construction and asset management to the resources, energy and infrastructure industries.
The company recently won contracts worth $180 million for Rio Tinto and Chevron. The Rio Tinto project in Western Australia should wrap up by June 2013, whilst the Chevron pipeline contract (its third such contract with the US energy giant) should finish in a year's time.
There was a 14.2% increase in Monadelphous' net profit after tax in the past year. Return on equity is also impressive, at 49.2%, according to Michael Kodari from Kosec Securities.
2. Boart Longyear Limited (BLY)
• Recent Price: $3.70
• Target Price: $4.10
• P/E Ratio: 10.72
• Market Cap: $1,669 million
• Dividend Yield: 2.24%
Boart Longyear provides integrated drilling products and services and is involved in mineral exploration. Kodari says the company drills in 40 countries and has mining customers in over 100 countries.
With moderate risk, the company has great potential for long-term growth. The company recently established Boart Longyear Financial Services and expanded its mine water drilling operations.
Additionally Boart Longyear has invested in sonic equipment for drilling, which produces 80% less waste than regular drilling methods; sonic is regarded as the highest quality drilling product.
Revenue in 2011 is expected to be up by 29% from 2010, debt is fairly low and return on equity is at 17.1%. The company is reported to have high-quality management, too.
"The company has a number of new products on the market that should provide a new income stream and increase revenue", says Kodari.
3. Forge Group Limited (FGE)
• Recent price: $6.20
• Target Price: $6.30
• P/E Ratio: 11.31
• Market Cap: 403 million
• Dividend Yield: 2.40%
Forge is involved in project management, engineering and the construction of commercial buildings.
Forge runs three operating entities: Cimeco Pty Ltd, Webb Construction (West Africa) Limited and Abesque Engineering Limited.
David Simpson was recently appointed CEO, and brings plenty of experience with him. Simpson was previously head of UGL Limited's resource division.
Last month, Forge bought CTEC Pty Ltd, a Western Australian company. This acquisition is expected to add up to $250 million to Forge's annual revenue.
"The company has a ROE of 31.2%, consistent over the past five years, with very little debt, making it an attractive investment opportunity at current prices", says Kodari.
4. Regis Resources Limited (RRL)
• Recent Price: $4.09
• Target Price: $4.80
• Market Cap: 1,756 M
• Dividend Yield: -
• P/E Ratio: 37.25
Regis Resources is involved in gold production and exploration in Western Australia. It's currently focused on the Duketon project in Kalgoorlie.
Recently, UBS and Deustche Bank strongly commended the company's work in the Moolart Well gold mine. Both have increased their price targets for this stock in the past fortnight. The Garden Well project also appears to be on track to start, and is expected to have a mine life of nine years.
Regis Resources' cash flow is solid, growing from $6.4 million to $15.3 million in 2010-2011.
-- By Stephanie Hanna