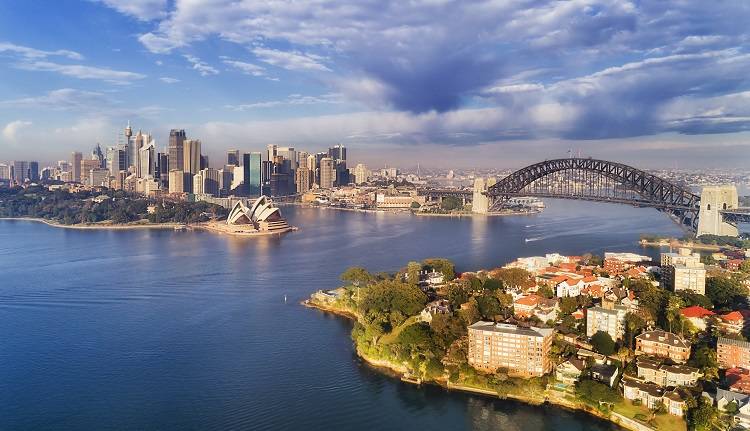 In order to encourage Aussies to pursue home ownership, state and local governments of Australia have provided grants for first home buyers. In 2000, the First Home Owner Grant (FHOG), a national scheme funded by states and territories, was introduced, and while every state does things a little bit differently, a well informed first time buyer will definitely want to take advantage of it.
While different states have their own rules regarding FHOG, there are basic eligibility requirements first home buyers should meet to be able to lodge their applications.
An applicant must
be an Australian citizen or permanent resident.

not previously owned a property in the country

be over 18 years old

be buying or building his or her first property as an individual, not as a company or trust

not have been able to claim FHOG grant

have an eligible home located in the country, which can be used as a place of residence

reside and live in the property for at least six months from within the twelve months after the purchase

not have a spouse who has already received a similar grant
If you are interested in applying, you can submit your grant application either directly to the state's FHOG administrator (usually the state revenue office) or through an approved agent.
For direct applications, it should be noted that only completed purchase transactions are accepted by most states. You should submit your application within one year from the completion date of your transaction or the settlement date. For owner-builders, applications must be submitted within one year from the completion of the home.
Once approved, you will receive the grant within a few days after for direct applications, and at the settlement date for applications coursed through agents.
Below are the different rules for each state, as well as state-specific benefits and discounts available to first home buyers:
Australian Capital Territory
ACT's FHOG has undergone a number of recent changes over the past years: while home buyers looking to purchase new and substantially renovated homes are allowed to apply for the grant, the scheme no longer available for those who are looking to purchase established homes.
To be eligible for the grant, you have to choose a property with a total value of $750,000 or less. As of 1 January 2017, the maximum grant amount for successful home buyers is $7,000. It is important to take note that only properties which are new or substantially renovated will be accepted for the grant.
To explain: A new home means that it has not been previously occupied or sold as a place of residence. It could also be a home from an off-the-plan agreement. On the other hand, substantially-renovated properties are those homes which are overhauled as a whole, with all of the previous structure being removed or replaced. Substantial renovations do not include fixing a single room, introducing minor repair work, and works that only changes the external appearance of the house.
ACT's revenue office facilitates the FHOG scheme.
New South Wales
First home buyers in New South Wales have to face skyrocketing home prices, especially in Sydney. In fact, New South Wales has some of the highest property prices in the country.
NSW's FHOG scheme provides home buyers with a maximum of $10,000 grant for the purchase or construction of new homes. Properties with price tags of $600,000 and below – and construction worth up to $750,000 – are allowed in the grant.
Additionally, New South Wales has another initiative known as First Home Buyers Assistance, which offers exemptions or concessions on transfer duty. This is also available for those wanting to build their homes in a vacant lot.
This second assistance, which was launched in July of 2017, provides eligible purchasers with exemptions on transfer duty on new and existing homes with values $650,000 and concessions on duty for homes with values up to $800,000. Purchasers of land valued up to $350,000 will be exempted from paying duties.
Northern Territory
In the Northern Territory, the grant is given to first home buyers and owner-builders of new homes, without a property value requirement or cap. The grant can be up to $26,000.
While you are not entitled to apply for the grant if you are buying an already established property as your first home, you may still avail yourself of the first home owner discount.
The Northern Territory also provides up to $24,000 in relief of stamp duty. For instance, if your home costs $450,000, your stamp duty – amounting to $20,057.15 – will be waived.
Queensland
The state's grant scheme used to be called Great Start Grant and was renamed Queensland's FHOG in 2016. For applicants whose contracts to purchase or build are dated on or after 1 July 2016 to 30 June 2018, they are eligible for a $20,000 grant.
Queensland's FHOG is available for first home buyers who purchased new or substantially-renovated dwellings or off-the-plan homes which have a total value of $750,000 or below.
You can also claim first home concessions if your house is valued below $550,000. To calculate the total fees you still have to settle, subtract the concession rate from the first home concession amount. The duty discount can reach up to $8,750.
South Australia
The FHOG in South Australia applies only to new residential properties, which can be a house, flat, unit, townhouse, or apartment. For home buyers who have purchased after 15 October 2012, a $15,000 grant will be given, provided the value of homes is less than $575,000.
If you are purchasing an off-the-plan property, then you will be eligible for an off-the-plan concession.
Tasmania
Homeowners whose transactions fall from 1 July 2017 to 30 June 2018 are qualified for a $20,000 grant. Transactions after that period will be eligible for a reverted grant amounting to $10,000.
Victoria
New homes in regional Victoria valued up to $750,000 with contracts signed on and after 1 July 2017, owners will be given a $20,000 FHOG.
However, if you are looking to buy a home in the cities, the available grant will only be for $10,000.
Victoria has several benefits and discounts for first home buyers depending on the property type they purchased. For one, both new and established homes are qualified for a duty reduction of up to 50% especially if the property has a market value of less than $600,000.
There are also concessions available for buyers who intend to live in their purchased property as their primary home. Dwellings with values of less than $550,000 will be qualified for discounts.
Duty concessions are also available for first home buyers with a family and for buyers who go for off-the-plan houses.
Western Australia
First home owners in Western Australia may qualify for the grant if they are purchasing a new home. They can also be allowed to apply if they are building their homes from scratch. They can receive grants of up to $10,000.
It is important to note that the total value requirement for the grant differs on geography. For properties south of the 26th parallel, the value should be below $750,000 to qualify. On the other hand, properties north of the 26th parallel should be $1m or below.
For those buying an established home, they can still apply for the first home owner rate if the value of their home is below $530,000.