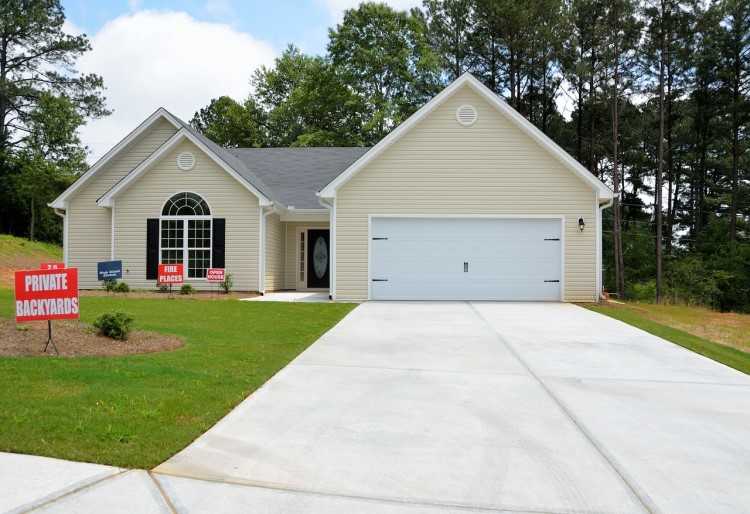 Renting out your property has its appeals; a direct and continual stream of income from tenants is one, and by far the most encouraging incentive of them all.
Whilst some investors purchase properties and rent them out as part of a long-term wealth accumulation strategy, there are others, like homeowners, who are interested in up-sizing, so they rent out their current properties in order to generate equity to fund their next purchase. Or a stride before that, to help fund their ongoing mortgage repayments.
Whatever the end-goal, once you've decided to put your property up for rent – done after weighing up whether renting will provide more financial return compared to selling, if there is enough market demand for your property type within your suburb, and whether there is potential for growth – there are still a number of other considerations that need to be taken onboard.
Guided by Domain advice editor and rental expert Daniel Butkovich, Your Mortgage hands down 6 things every aspiring landlord needs to know before stepping into the shoes of one, especially during a time when population migration and increased housing developments are causing rental requests to decline.
1. Managing cashflow
The financial spreadsheet doesn't go away when outgoing income is swapped with the incoming kind.
"Interest, maintenance, strata and council rates are all costs incurred by landlords, and if rent doesn't cover these expenses, the investor will have to make up the difference out of their own pocket," Butkovich says, also mentioning that landlords are still currently able to alleviate such costs from their wage through negative gearing.
However, one of the biggest set-backs at play right now is that demand for rentals has fallen for the first time in 12 years, according to Butkovich, providing even more incentive for landlords to "retain good tenants, or risk renting their property at a lower price".
2. Renovating to stay ahead
Teamed with dropping rentals is a boom in sparkly new housing developments, which has thrown more competition into the mix. The newer, more contemporary rentals have allured major city renters away from lower quality properties, which Butkovich says means "landlords may need to invest in their investment to remain competitive".
Even if it comes down to a fresh coat of paint, new carpet, and changing a few fittings, such upgrades can significantly alleviate the look and feel of a rental, thus drawing more interest to the property. But such costs also have to be factored into the budget.
3. Maintaining a must
It's not about passing the property over as a rental to the estate agent and expecting everything to last the test of time.
"Maintenance and repairs, or lack thereof, is a common complaint from tenants," he reveals.
"Landlord have a responsibility to maintain the property to a safe and liveable condition, and in most states, urgent repairs such as dangerous electrical faults or burst water pipes need to be fixed within 24 to 48 hours."
Therefore, a pool of money has to be put to the side and always be readily available to remedy hazardous circumstances that may arise.
In terms of non-urgent repairs such as a broken dishwasher or air-conditioning unit, Butkovich advises these should be repaired "within a reasonable timeframe", keeping in mind that it's in the landlord's best interests to "undertake these repairs as soon as possible to retain a good tenant". On the flip side, any costs incurred from repairs and up-keep are tax deductible, not forgetting they first need to be paid from the landlord's assets, and without much delay.
4. Dealing with bonds
We've reached that fickle part. Bonds can be a point of contention, confirmed by Butkovich who says they can be "another point of friction between tenants and landlords".
Whilst tenants are expected to vacate a property in the same condition it was, when they were first handed the keys, it may not always be the case. Landlords have to be prepared for unfortunate situations that go beyond what Butkovich describes as "fair wear and tear".
Tenants are advised to properly document any pre-existing damage in a report prior to entering the rental, and so for things to start off on the right foot, landlords should cross-check the report and raise any discrepancies early on.
Furthermore, tenants may be responsible for cleaning the property before leaving it, but it's also the landlord's responsibility to have the property cleaned when it's first marketed as a rental, or before tenants move in.
5. Ready to communicate
Maintaining open lines of communication and being available to resolve issues with your estate agent or tenant is the umbrella that covers the latter. But how does a landlord best approach this?
"Most landlords use a property manager or real estate agent to manage their rental property. The agent generally handles all communication between tenant and landlord via telephone or email," Butkovich reveals.
But he also warns of the common pitfalls that arise in this strategy. "On the one hand, agents can handle most minor questions or requests the tenant has, while on the other hand, if a landlord is unreachable, it may take some time for agents to gain consent from landlords to carry out non-urgent repairs or upgrades," he says.
It also prompts landlords to be aware of the property manager or real estate agent they choose to team with, ultimately aiming for one that is prompt in replying to emails and phone calls, and able to efficiently remedy problems, as well as help diffuse possible conflicts or disagreements that may arise between the landlord and tenant.
Butkovich offers a remedy to help prevent lengthy waiting times as caused by delayed communication. "Some landlords allow agents to arrange repairs up to certain amount without requiring authorisation, which can speed up the repair process," he says.
6. Finding time
Becoming a landlord is about taking on new responsibilities and accepting a certain degree of care for tenants, including making sure they enter a clean property, are tended to in events of un-safe faults, and that they have all their questions and requests answered to.
An aspiring landlord needs to assess whether they have time in their busy schedules to tend to these tasks, including maintaining a positive relationship with the property manager or estate agent, whilst at the same time making sure they are directed and advised as needed.