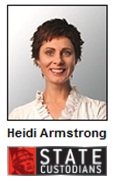 Q.
Before I put in an offer on a house, what paperwork should I organise? I have been to a few auctions and it is very competitive at the moment. Is there anything I can do to be ahead of other buyers?
A.
Getting as much groundwork done as possible before making an offer will be extremely beneficial for you. It can take time to find the right house; so many buyers often rush the offer stage and end up overpaying or missing out. One of the main things you can do beforehand is organise your finances. By obtaining a formal pre-approval, not only will you know your borrowing limit, but once you make an offer, the lender can process your application quickly, saving you valuable time.
You can also organise a solicitor to help with the legal aspects of making an offer. They can give you personalised advice in regards to the contract and making an offer. Once again, if you do this early, when it comes time to signing the contract, you and your solicitor can work through it quickly.
Most importantly, before you go to make an offer, you need to know your purchase limit. Many buyers end up overpaying for a property when their emotions get involved. Remember, there are other houses out there, so don't make an offer you can afford.