Question: I'm thinking about turning my holiday home into a short-stay rental this summer but I'm worried careless holiday makers will destroy it. How can I reduce the risk of damage to my investment property?
Answer:
People go on holidays to let their hair down, socialise and relax.
While most guests do the right thing, accidents do happen and even the most careful holiday makers can take a more casual approach to caring for a rental property when in holiday mode.
Owners of long-term rentals are able to take time to review previous rental histories and meet with prospective tenants before granting a lease. However, owners of short-stay holiday rentals are generally unable to undertake such diligent research.
In some cases, a landlord's only contact with tenants will be through websites when the property is booked. The potential risk for damage, either intentional or unintentional, is therefore much higher.
These risks may include malicious and accidental damage, theft and legal liability issues if a holiday maker injures themselves at the property. Such events could also lead to loss of rental income while damages are under repair.
Any property damage could not only result in the landlord having to pay expenses out of his or her own pocket, but in the event of serious damage, it may also prevent future earnings as the property may not be able to be rented until repairs are completed.
For landlords who have borrowed money to purchase an investment property, this can put a halt to a steady flow of rental income which is often required to help meet repayment commitments.
The following tips can help to reduce the risks associated with offering your investment property to holiday makers, streamline the resolution process if a situation occurs and turn your beloved holiday home into an income earner:
Condition reports
It is recommended that landlords inspect holiday homes regularly to ensure lights, white goods, appliances and smoke detectors are in working order and that the property is safe and habitable.
A detailed condition report should be completed during each inspection. This can include photos and videos of the property and its contents.
If you have to make an insurance claim down the track, these reports can be a good form of supporting evidence detailing the property's condition prior to the loss or damage.
Welcome pack
It's a good idea to prepare a welcome folder for the holiday home that contains important information relating to the tenancy.
This may include the terms and conditions of the occupancy, such as check-in and check-out times, the rental rate, the maximum number of occupants and vehicles to be housed at the property and after-hours emergency contact details.
The folder can also include a detailed inventory of the furnishings included for use and a list of keys, remotes and key cards.
This will enable tenants to check the list and replace anything that may have been broken or misplaced before they vacate.
You may also like to include information about the general area such as garbage collection times, local restaurants and popular spots to visit, as well as a little bag of goodies containing teabags, coffee, sugar and biscuits to welcome the tenants.
This can help to encourage tenants to treat the property as if it were their own.
Landlord insurance
The specific risks associated with owning a rental property are generally not covered by a standard home and contents insurance policy.
Owners of short-stay rentals or holiday homes should therefore consider appropriate and flexible insurance to protect against financial loss.
Specific short-stay landlord insurance policies will generally pay for loss of rent caused by premises left uninhabitable due to malicious damage, prevention of access or tenants failing to give up possession of the property.
Some policies also include cover for legal expenses or more uncommon events such as murder, suicide or death of a guest.
For a small outlay per year, this type of insurance can assist landlords to safeguard holiday homes, reduce risk and ensure they continue to receive a steady flow of rental income.
---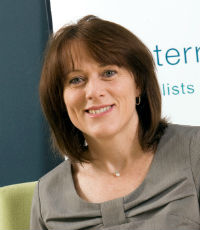 Carolyn Parrella joined Australia's leading landlord insurance specialists, Terri Scheer Insurance, in 2004 and was appointed Executive Manager in 2009.
Carolyn oversees all operations within business, which aims to protect landlords against the risks associated with owning a rental property. These include malicious damage by tenants, accidental damage, legal liability for occurrences on the property that cause death or bodily injury, and loss of rental income as a result of damage to a property or a tenant absconding.
As a South-Australian based national insurance firm, Terri Scheer Insurance is the only company in Australia to specialise solely in landlord insurance.
Carolyn also owns two investment properties.
For further information, visit www.terrischeer.com.au or call 1800 804 016.