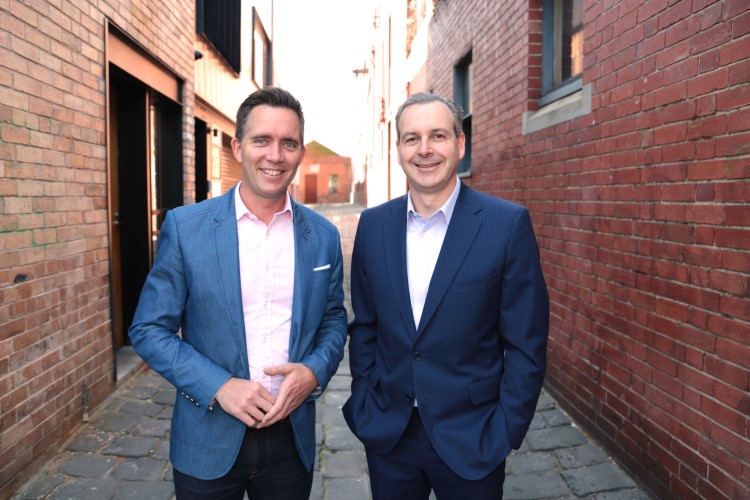 If there is one crucial skill property buyers and homeowners should have, it's financial management.
Venturing into homeownership is a huge life event that significantly affects your financial health, requiring you to be more responsible and aware of your savings, expenses, and assets.
It is crucial, then, to develop a personal money-management system that will help you organise your finances, helping you avoid stress and anxiety.
Your Mortgage reached out to Ben Kingsley and Bryce Holdaway (pictured), the authors of Make Money Simple Again and co-hosts of The Lifestyle Channel's Location Location to know more about the right way to manage finances as homebuyers and homeowners. In this guide, Kingsley and Holdaway discuss the best ways to save for a home-loan deposit as quickly as possible. They also tackle how you can keep up with your finances as you settle your mortgage.
Your Mortgage: What is the first thing people should do when they decide to purchase a home?
Ben Kingsley and Bryce Holdaway: Make the commitment to really focus on "deposit building" early, as this is clearly the most challenging aspect for anyone looking to get on the property ladder. There will be some prospective home buyers who say they are ready, but they fall by the wayside as building a deposit can take time. Our tip is to grab a picture of a property that will inspire you to stay the course and stick it onto the fridge. By keeping this image at the forefront of your mind, you are less likely to deviate from your plan of buying a home.
Check out this guide on how to fast-track saving for a home-loan deposit.
YM: What are some of the most practical ways to save for a home-loan deposit as quickly as possible?
BK and BH: Your biggest impact is going to come from listing all your expense items and noting how much you spend each year on these things. Then, go through this list and organise them into essential and discretionary spending.
It's now time to ask yourself, "What can I sacrifice to reach my home deposit goal?", remembering that what you cut back on will be pure surplus cash that could go straight to the home deposit savings account.
But wait, your work here is not done — now look at your essential spending and see if there is anything you can cut back here as well. For instance, your weekly groceries — are there some luxury spending in here (like that block of chocolate) that you could do without in order to increase your overall surplus?
Curious to know how much you can borrow? This calculator will help you determine your borrowing capacity base on your income and expenditure.
YM: What can homeowners do to make sure they stay on top of their finances while paying for a loan?
BK and BH: That's easy — run a personal money-management system. We see too many households that don't have any control or processes around organising and managing their money. This leads to financial stress, especially when ad-hoc or unplanned expenses appear. The good news is that running a personal money-management system doesn't have to be that difficult — start with working out how much money comes in and goes out each year, and then make sure there is enough surplus to build up a "buffer" of funds in your mortgage offset account over the year. On top of that, organise your expenses into regular and ad-hoc provisional spending and, finally, don't spend more than you earn.
YM: Which is more advisable for people looking to grow the value of their money: buying their first home or investing in property?
BK and BH: Smart money managers learn quickly how to manage their money so that their money makes even more money for them. Buying a quality property as a home should see the value of the property grow over time, which is a good use of funds.
If, however, people want to grow their money and wealth even quicker, generally speaking, investing in a property will achieve this for them. This is because they're not only controlling a property, but also getting their tenant to assist with paying for that property. Just remember money isn't everything — we tell anyone considering investing in property that their best move is usually to align this decision with what is important to them personally rather than just making it all about the money.
To find out if you can afford an investment property or not, use our investment property calculator.
YM: What are some of the tried and tested ways to recover from a debt hole?
BK and BH: Many people will tell you that you need to pay off your smallest debt first. And then keep working on paying off each debt one by one until you are back on your feet. While we can understand the positive psychology of this approach, and feeling like you are making progress, the best approach — in terms of making your money work as hard as you worked to earn it in the first place — is to pay off the most expensive debt first and the least expensive debt last.
Better still, if you can consolidate this debt into one lower interest rate debt and then proceed to pay it off, you are also going to come out the other side better off financially.
Get help choosing the right home loan. Compare Home Loan Rates from Top Lenders in Australia.