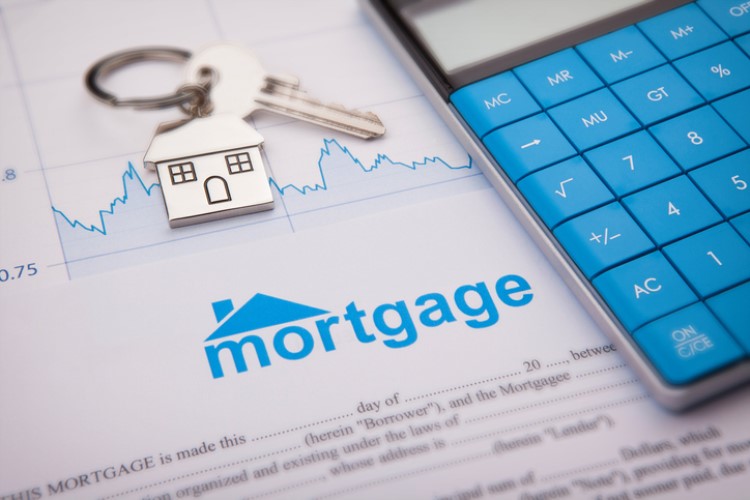 It's the start of the spring selling season this month and home buyers need to ensure that the loans they are getting are competitive. Some of the best variable-rate home loans are already sub-3%, as the Reserve Bank of Australia continues to maintain its historic cash-rate setting at 0.25. This makes it crucial for home buyers to check the market out for the most competitive deals.
The mortgage products listed below are just some of the best owner-occupier offerings available at Your Mortgage's Home Loan Comparison tool this month:
Lender: Loans.com.au
Home Loan Product: Smart Booster Home Loan
Interest rate: 1.99% (introductory rate)
Loans.com.au has the lowest variable-rate offering amongst all the lenders listed in Your Mortgage database. Its Smart Booster Home Loan has an introductory rate of 1.99%, which rolls over to 2.48% after one year. It is available for new loan applications and refinancing.
Some of the features of this loan include unlimited redraws and unlimited additional repayments. This product charges no ongoing fees — borrowers only have to pay the standard settlement and valuation fees.
Lender: UBank
Home Loan Product: Owner Occupier - Discounted Rate
Interest rate: 2.49%
UBank offers a home loan with a standard rate of 2.49%. This is the bank's lowest ever variable rate.
This mortgage product comes with unlimted redraws and charges no application and ongoing fees. However, borrowers should take note that it requires a 20% deposit.
Lender: ME Bank
Home Loan Product: Basic Home Loan
Interest rate: 2.58%
ME Bank's 2.58% variable rate is under its no-frills mortgage option. This is available for owner-occupiers with at least 20% deposit and a loan amount of at least $150,000. Despite this product being "basic", it still allows features such as free redraws and early repayment.
Lender: ING Bank
Home Loan Product: Mortgage Simplifier
Interest rate: 2.59%
Mortgage Simplifier is ING's version of a basic home loan. To access the 2.59% rate, borrowers must have a maximum loan-to-value ratio of 80%, with the loan amount ranging from $500,000 to $1m. Mortgage Simplifier has no ongoing fees but offers free extra repayments.
Lender: Macquarie
Home Loan Product: Offset Home Loan
Interest rate: 2.59%
Macquarie's Offset Home Loan is perfect for borrowers who are also diligent savers. This loan package comes with a credit card and a transaction account. Borrowers can open up to 10 offset accounts per loan account, allowing for greater interest savings.
The bank offers a digital tool to help borrowers track their cash flows through its mobile application.
Lender: AMP Bank
Home Loan Product: Professional Package Home Loan
Interest rate: 2.59%
AMP Bank's Professional Package Home Loan is available to home buyers planning to borrow at least $100,000. Those who have at least 20% loan deposit can access the variable rate of 2.59%.
This mortgage product comes with a 100% loan offset account and a redraw facility. Borrowers can also choose to split their loans.
Lender: St. George Bank
Home Loan Product: Basic Home Loan
Interest rate: 2.64%
This Basic Home Loan by St. George Bank is a "haggle-free loan" that offers borrowers straightforward features, including a flexible repayment and redraw facility. St. George Bank does not charge monthly service fee for this mortgage product. Borrowers who are taking out a loan amounting to $150,000 or more will have their establishment fees waived.
Refinancers who apply online have the chance to get a $3,000 cashback.
Lender: Bank of Melbourne
Home Loan Product: Basic Home Loan
Interest rate: 2.64%
Similar to St. George's offering, Bank of Melbourne's Basic Home Loan is a no-frills option for borrowers wanting to have access to a low variable rate. This product allows borrowers to pay off their loans sooner without fees. It also has the typical loan features such as redraw facility and flexible payment options.
Lender: Adelaide Bank
Home Loan Product: SmartFit
Interest rate: 2.73%
Adelaide Bank offers the Variable SmartFit mortgage product to first-home buyers, investors, and refinancers. However, the variable rate of 2.73% is for owner-occupiers with a loan-to-value ratio of 90%. This means that the down payment should be at least 10% of the property's value.
SmartFit comes with a 100% offset account, allowing borrowers to save on interest charges. A redraw facility is also available. Redraws are available for free via Adelaide Bank's mobile and web applications.
Lender: Suncorp Bank
Home Loan Product: Better Together Special Offer
Interest rate: 2.78%
Suncorp's Better Together Special Offer combines three financial products — a variable home loan, a transaction account, and a home insurance. For borrowers with an loan-to-value ratio of 90% or less, they can apply for this mortgage product and get an interest rate of 2.78%.