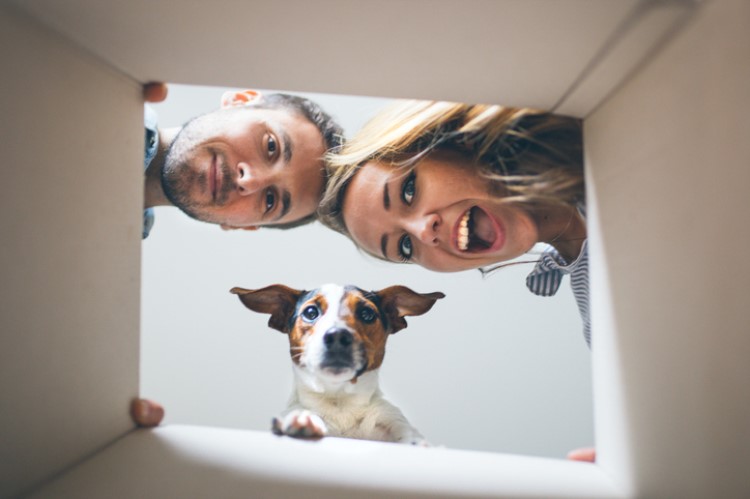 Market watchers and economists have considered the recent rate cuts to be one of the reasons behind the spike in demand amongst first-home buyers. However, an analysis by PRDNationwide shows that first-home buyer activity is actually independent of cash rate movements.
The confidence of first-home buyers towards the housing market improved in July, when the Reserve Bank of Australia (RBA) slashed the cash rate for the second time this year.
In fact, the number of loans to first-home buyers was up by 1.3% for the month and 4% for the three months to July.
Also read: Why rate cuts could be dangerous for homebuyers
"The last two RBA cash rate cuts correlated with an increase in first-home buyer activity — however, this has not always been the case," PRDNationwide said.
Of the six times the cash rate was lowered between February 2015 to July 2019, four times actually coincided with a decrease in first-home buyer activity.
"Trend analysis indicates that despite RBA holding the cash rate steady, first-home buyer activity fluctuated. This was due to factors such as income tax policy, political uncertainty, and tightening of lending policies," PRDNationwide said.
The most significant decline in first-home buyers in line with a rate cut was in August 2016, when activity recorded a monthly decline of 1.4%. During this time, the RBA slashed the rate to 1.5%. The cash rate remained unchanged until June this year.
Also read: Aussies are not taking advantage of rate cuts
"Overall, a further cash rate cut does not guarantee more FHB activity, as it is not the only factor in FHB's decision making," the study said.
The chart below shows the changes to first-home buyer activity and cash rates from July 2014 to July 2019: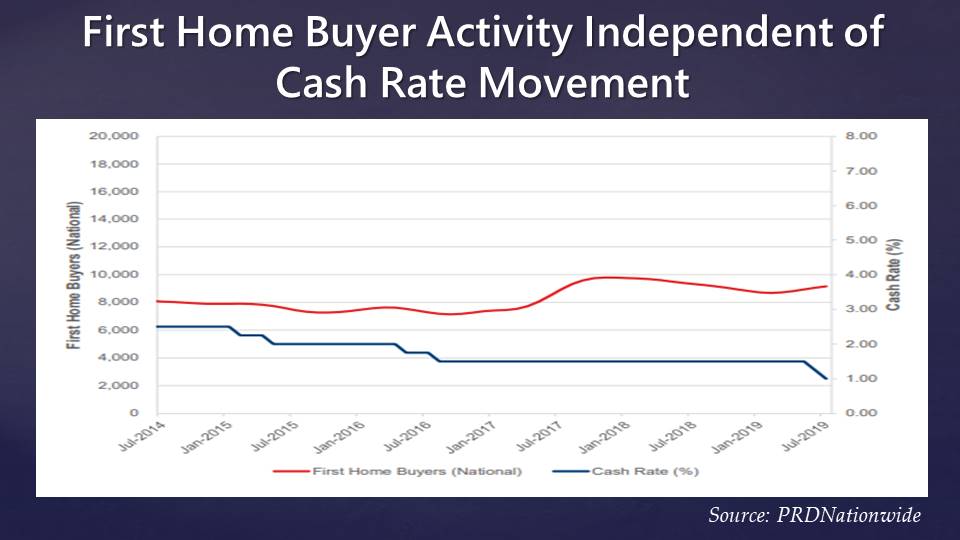 In a recent statement, Housing Industry Association economist Angela Lillicrap said first-home buyers have started taking advantage of a less-competitive housing market, jumping aboard while house prices are still affordable.
"First-home buyers account for just under one-third of the total market. The continued growth of this segment is important for the broader housing market," she said.
Recent market developments such as the back-to-back interest-rate cuts, relaxation of lending rules, and the tax offsets will likely further boost the participation of first-home buyers in the market.
A separate study by ANZ-Roy Morgan said consumer confidence has retreated despite the RBA's decision to slash the cash rate.
The ANZ-Roy Morgan Australian Consumer Confidence index fell 2.1%. This came with a 4.7% slump in how Australians feel about their current financial circumstances. The index also measured a 5% fall in the outlook of households about their future finances.