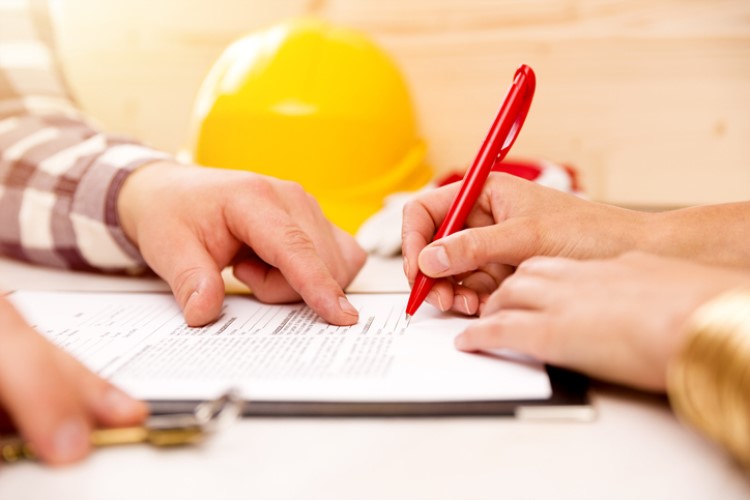 On the outside, it appears to be a jewel; new floorboards have been laid out and a fresh coat of paint wafts down the sun-drenched corridor. A few steps in and the property has already spurred you with visions of what a new life might look like within its walls.
But you've also heard of the horror story – the one where the buyer was confident of a home's structural integrity, yet once they snapped up the keys, the promising first impression became stomach-churning regret.
From pesky creepy crawlies and invisible leaks, to detached foundations and nostril disturbing smells, it can be a living nightmare for a buyer to realise that the home they've put their hard-earned income towards may be falling apart from the inside-out.
A building and pest inspection can cost anywhere from a few hundred dollars up to a thousand, depending on the size and nature of the property – so when can a DIY inspection prevail, and when is it completely necessary to work with a professional?
According to building and pest inspector Andrew Mackie-Smith, it ideally takes both to get it right.
"Inspectors check a property to standards AS4349.1 and AS4349.3 for major building defects, safety hazards and timber pests. They will inspect all reasonably accessible areas," Mackie-Smith says.
"However, inspectors don't have to include comment on compliance, un-authorised building work, concealed plumbing, electrical, appliances, cable internet, asbestos, lead paint and concealed defects."
A professional can cover a plethora of important criteria, such as possible water damage, structural damage, and roof damage. But a buyer's own observances are just as integral to reaching a more thorough understanding on how the property stacks-up on a whole – and being able to pin-point defects earlier can also help cut back on repeated costs.
"Have a close look at the property yourself before hiring a professional, as you may spot some issues and decide to find a property in better condition before spending the money on a professional inspection," Mackie-Smith says.
To make sure all possible defects are addressed – especially those not often documented by a building inspector – Mackie-Smith advises buyers to ask the sales agent or property manager a few important questions.
These include whether there has been any past termite damage to the property, if a termite management system has been installed, if there are any known building defects, and whether there is a recent building and pest report available for viewing.
"If you can be present at the building inspection, ask the agent if it's okay for you to check the appliances work, especially essentials such as the air-conditioning and cooktop. If you can't be there, ask your buyer's agent or property manager to check these things for you," Mackie-Smith says.
When it comes to units and townhouses, Mackie-Smith advises buyers to pay particular attention to the condition of driveways, paths, retaining walls and gardens.
"Poorly maintained strata properties can be a bad investment because they do not attract quality tenants and the lack of maintenance reduces the property rental returns and resale value – and increases the risk of an insurance claim," he says.
Following a DIY inspection, which also involves buyers walking around the property with their senses alert, a professional inspection can be organised. Having an expert on-board can instil the buyer with added security prior to the purchase of the property, especially recommended if something looks, smells, or sounds questionable.
"When choosing an inspector make sure they are licensed and insured as required in your state. It's also a good idea to check Google reviews," Mackie-Smith says, also adding how important it is to side with someone who has experience and a great reputation.
"Don't select an inspector based on price; the $100 you save today may cost you tens of thousands later on."