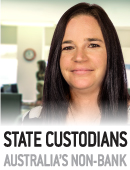 Q.
We are currently looking for a home loan, but we are not sure what the comparison rate is that is displayed next to the interest rate. Do you we need to worry about that rate?
A.
While it is important to compare interest rates when looking for a home loan, it is just as important, if not more, to compare comparison rates. The idea behind comparison rates was to help borrowers understand how any fees or charges would impact an interest rate to help compare loans from different lenders by revealing the true cost of a loan.. Comparison rates are a handy tool but you need to understand how to use it and its limitations.
Remember, that just because a home loan has a low interest rate, it does not necessarily mean you will end up paying less overall. The comparison rate gives a more realistic view but just be careful of solely using it to help you decide which loan is the best one for you. Speak with your lender about their comparison rates to ensure you are getting the best deal for you.