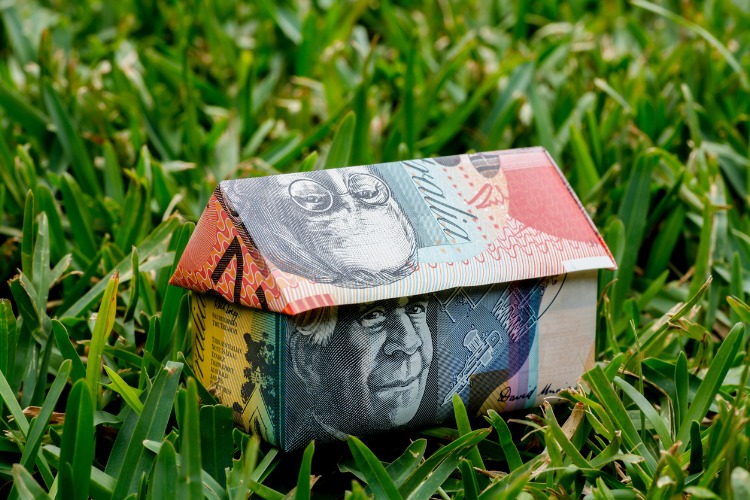 Your missed credit card payments and other debts could haunt you during your loan application. However, having bad credit doesn't mean you can't get a mortgage altogether — it means you may have to put more effort towards your application so you can find the right deal.
According to Equifax, a weak or below-average credit score is 0-509. Your credit score may determine your creditworthiness. Credit reporting agencies collect your personal information and document it on your credit report. This information is then used to calculate your credit score.
Lenders may decline your mortgage application if you have a bad or weak credit score, but some non-conforming lenders are flexible with their policies.
Getting a mortgage with bad credit
Bad credit is a concoction of many factors such as missed payments, unpaid debts, and owing too much money. It's a roadblock you have to overcome to get a mortgage. Some of the steps you could consider to get a loan with your currently weak credit are:
Once your data is collected and your score is calculated as a bad risk, your application may be declined. If you applied to a lender who does not use credit scoring, your application will be assessed by a real person. This person can evaluate your situation—past and present—and use that information to make their decision on your application.
Cover the 20% deposit. Applying for a mortgage means you have to get two approvals if you want to borrow more than 80% of the purchase price of your prospective home. You need to get the approval of the lender and the mortgage insurer, who protects the lender in case you default on the mortgage.
By having 20% of the purchase price for a deposit and other related costs, you get to avoid paying for Lenders Mortgage Insurance (LMI). You may have a greater chance of the loan being approved.
Apply with a specialist lender. Depending on the severity of your bad credit history, mainstream lenders may not be for you. Specialist lenders, who price their products based on the element of risk, may be able to assist you.
"The interest rate is usually higher but people usually only stay in these products long enough for their credit situation to improve, and then they refinance to a lower rate," said Wight.
Bad credit loans
If you're shopping around for loans that you may be able to get with your bad credit, consider the following:
Debt consolidation loan. This type of bad credit loan is offered to borrowers with small debts that have become unmanageable. This means all your loans are combined into a single mortgage to become more manageable. It may help you save money as the interest rate is typically lower than what you would pay on credit card or personal loan. It may also save you time as you don't have to deal with multiple lenders for repayments.
Tax debt home loan. This type of mortgage is for borrowers with a large debt with the Australian Taxation Office (ATO). Typically, the debt is added to the home loan. The size of your tax debt and repayment history will be important when a lender reviews your home loan application. Consider refinancing your tax debt and combining it with your new mortgage.
Discharged bankrupt home loan. If you are a borrower who was bankrupt and discharged, this type of loan could work for you. Some lenders may lend you money to buy a property after you become discharged bankrupt.
Keep in mind that your bankruptcy stays in your credit report for five years from the start of your bankruptcy or two years after your bankruptcy ends, whichever is later.
Part IX debt agreement. If you entered a Part IX agreement and have completed it, you may qualify for this type of loan. Lenders may consider your mortgage application if you have completed your Part IX agreements on your credit file.
Note that the Part IX stays on your credit file for up to seven years and you will only be discharged once you fulfilled the agreement.
Improving your credit
While there are options out there that could help you get a mortgage, it is still important to fix your bad credit history. Some of the things you could do to improve your credit are:
Regularly check your credit report. Monitor your credit report annually, free of charge. However, if you want to do it several times a year to keep yourself updated, you may have to pay a fee.
To get a copy of your report, contact national reporting bodies such as Equifax, Ilion, and Experian.
Reduce your existing debt. Check your existing debt and see which ones you should pay off first. The bigger your current debts are, the longer it may take you to see improvement in your credit report.
Keep track of your credit commitments. Manage your current credit commitments to have an idea which ones need immediate actions and which ones you could set aside for a moment. Create a credit debt tracker to better organise your credit commitments.
Use our Income and Expenditure Worksheet to keep track of where your money goes and how credit payments would fit.
Set-up a payment calendar. A simple calendar reminder when your payments are due may help you stay on top of your debt obligations. You can also set up automatic payment systems so you wouldn't have to miss any of your payments.
Getting a mortgage approved with bad credit isn't impossible, but it does take a lot of research and shopping around. A professional such as a broker who could help you may prove invaluable in the process. Consider seeking help from a mortgage broker to assist you in finding the best loan for your finances. Find a local broker to save you time and allow you to focus on your mortgage needs.