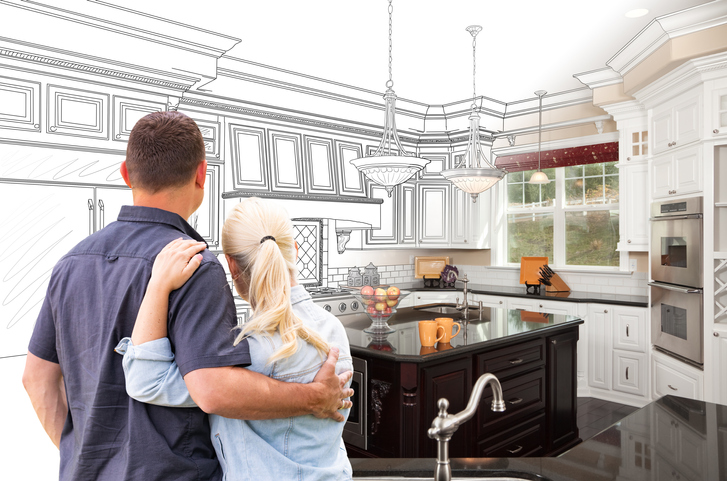 For many homeowners planning to update their homes, the costs may be the most crucial thing to consider.
Houzz & Home Australia's recent report showed that the median spend for renovation projects last year was $20,000. At the higher end of the market, around 10% spent as much as $150,000 on home renovations.
Homeowners belonging in the Gen-X and baby boomer generations splurged the most with their renovations, spending up to $20,000. Millennials, on the other hand, only allocated up to $12,000 for home renovations.
Gen-Xers and baby boomers were motivated to pursue their projects because they finally had time and the financial means either by savings or home renovation loans. The biggest motivation for millennials was different — they were just eager to customise their recently-purchased home.
However, a common factor amongst these homeowners was the time it took to plan for their renovations. According to the study, preparing for the project took these homeowners longer than it did to renovate. The study said the construction part of the projects last year took roughly two and a half to almost six months to complete. The same homeowners, however, spent twice as long during the planning phase.
Funding the renovations
Roughly 80% of homeowners dipped into their savings to fund their renovations. Around 20% also used their credit cards.
Refinancing their home loans was also an option for 14% of homeowners, while 9% took advantage of their earnings from their previous home sale. Some also got a boost from their tax refunds.
While 68% of homeowners had an initial budget before starting their renovations, only 57% were able to meet their budgets. Around one in four homeowners went over their budgets by less than 25%, while 14% went over by more than 25%.
Around 40% of overspenders claimed that they underestimated the products and services they used for their projects. Meanwhile, one in three homeowners intentionally went over the budget as they bought more expensive products and materials.
Top renovation projects
The kitchen remained the most renovated room in the house, with 23% of homeowners undertaking projects for their kitchens last year. Around one in five homeowners also had renovation works for their living rooms.
The study said 30% of homeowners made improvements in their plumbing and electrical systems while 24% upgraded their cooling systems.
In terms of external upgrades, 27% had their walls repainted while 21% had their gutters and drain pipes repaired. One in five homeowners also upgraded their windows and installed skylights.
Hiring professionals
Seeking professional help remained crucial for nine in 10 homeowners. However, baby boomers and Gen-Xers were more likely to hire a professional for their projects than millennials.
Electricians were the most common professionals hired by homeowners. They were involved in 60% of all renovation projects last year. Plumbers followed, with 45% of homeowners seeking their assistance. Carpenters and painters were also hired by around 30% of homeowners last year.
Also read: 7 telltale signs you need a home renovation