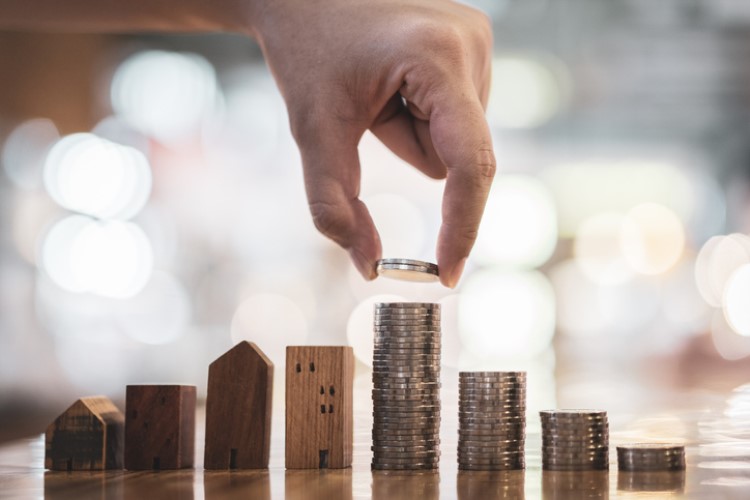 Despite the three rate cuts by the Reserve Bank of Australia (RBA) last year, housing affordability declined during the last quarter of 2019, according to the latest study by the Real Estate Institute of Australia (REIA).
Housing affordability deteriorated in all states and territories except for the Northern Territory. During the quarter, homeowners need to use 34.7% of their income on average to meet mortgage repayments monthly.
The decline in housing affordability came even with the several rate cuts made by the RBA last year, which ultimately brought the cash rate to 0.75%. The central bank decided to slash the rates further down this month, to a historic low of 0.5%.
Due to the rate cuts, home-loan costs declined during the December quarter, with the average variable rate hitting 4.8% and the average three-year fixed rate sitting at 3.1%.
Also read: Buyer demand boosts house prices
New South Wales reported the most substantial decline in affordability. Homeowners in the state need to set aside 42.8% of their income to meet loan repayments.
Amongst all states, the Northern Territory has the most affordable housing market, with homeowners needing to allocate only 21% of their income for mortgage repayments.
The table below shows the affordability situation in each state during the December 2019 quarter: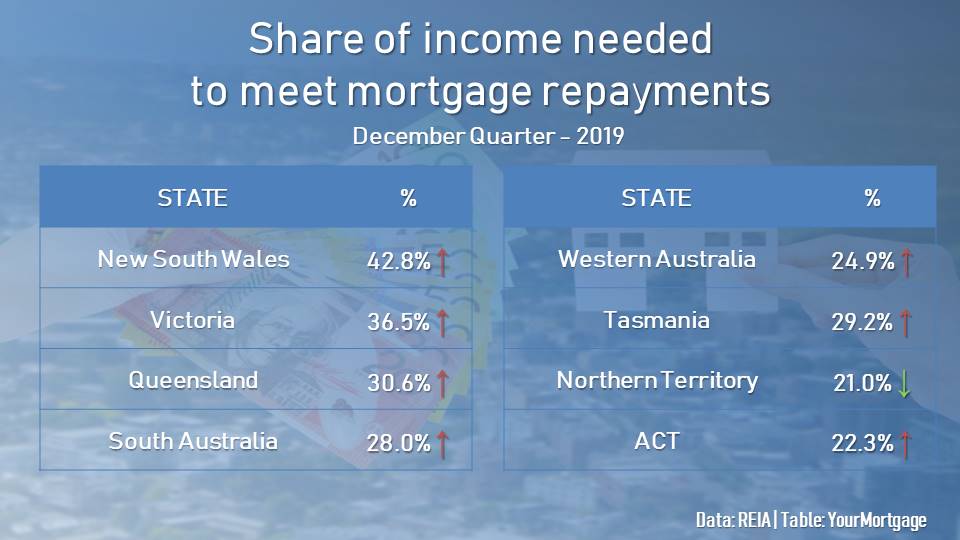 In a separate report, the Housing Industry Association (HIA) observed declines in affordability Sydney, Melbourne, Hobart, and Canberra during the quarter. Despite this, servicing a mortgage is not actually the major constraint on homeownership that it had been in the past, said Tim Reardon, chief economist at the HIA.
"The sticking point facing the current generation of aspiring home buyers is obtaining a mortgage in the first place — this relates to the lengthening of the time it takes to save a deposit — and then meeting the increasingly stringent requirements of lenders," he said.