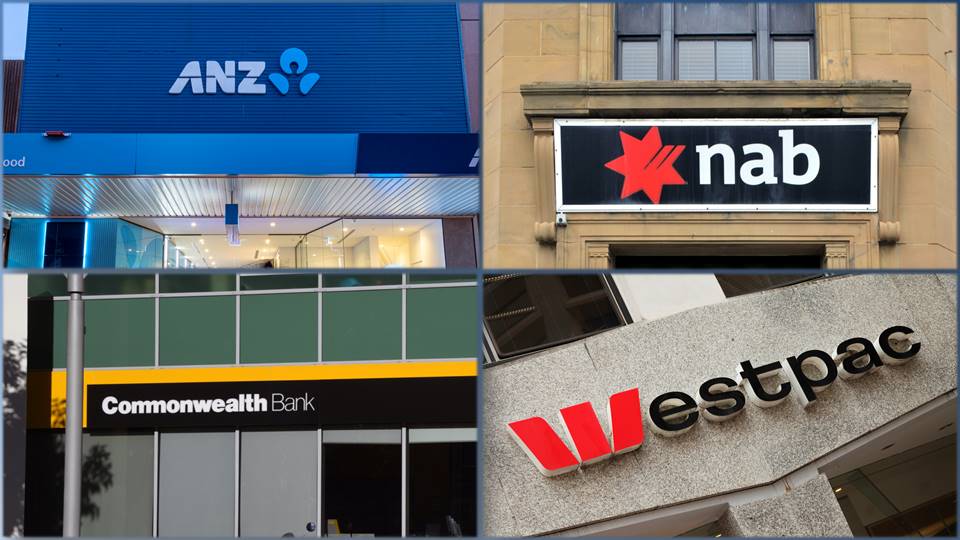 Australia's four biggest home-loan providers — ANZ, CBA, NAB, and Westpac — decided to slash their variable mortgage rates following the Reserve Bank of Australia (RBA) 's decision to lower the cash rate to a historic low of 0.5%.
The potential impact of the coronavirus outbreak overseas was one of the most significant considerations of the RBA in making the rate-cut call.
"The uncertainty that it is creating is also likely to affect domestic spending. As a result, GDP growth in the March quarter is likely to be noticeably weaker than earlier expected. Given the evolving situation, it is difficult to predict how large and long-lasting the effect will be," RBA Governor Philip Lowe said in a statement.
The four big banks announced variable-rate discounts of least 25 basis points (bps). Of the four, NAB offers the lowest variable rate for owner-occupiers and investors paying on a principal-and-interest basis.
The image below shows the overall changes to the big four's variable rates: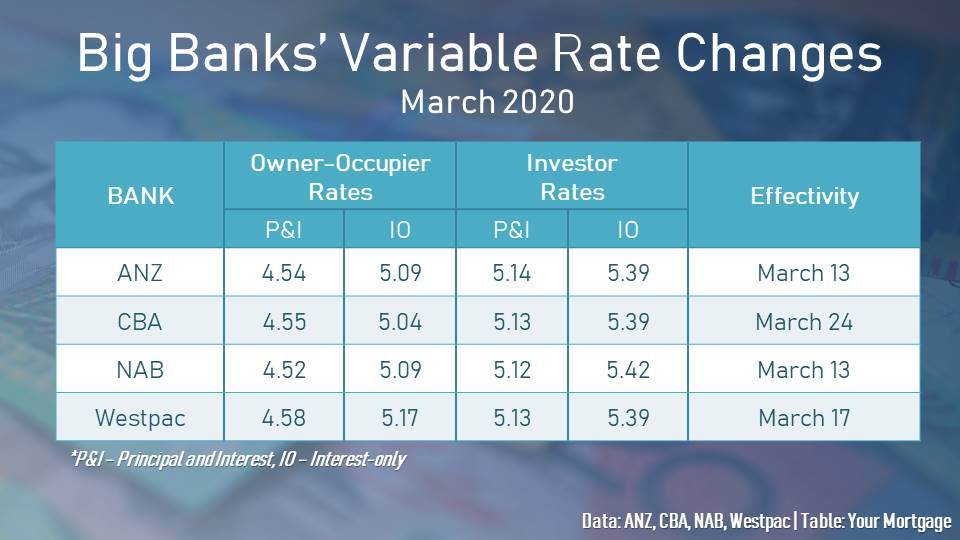 Westpac was amongst the first to respond to the central bank's easing, announcing that it would also slash its variable interest rates by 25 bps.
We're decreasing variable interest rates by 0.25% per annum for home loan customers, as well as small business cash-based loans and overdrafts. These changes will take effect on 17 March 2020.

— Westpac Bank (@Westpac) March 3, 2020
"We recognise that COVID-19 will have a direct impact on our nation's economy and we want to provide additional support to our small business and home loan customers at this unprecedented time," said David Lindberg, chief executive of consumer division at Westpac.
CBA also decided to cut the variable rates of its mortgage products by 25bps. Angus Sullivan, group executive for retail banking services, said the bank will be in touch with eligible mortgage customers about the new variable rates.
Following the RBA's cash rate decision we have reduced the variable rates for our home loan customers by 0.25% p.a.

— CBA Newsroom (@CBAnewsroom) March 3, 2020
"We encourage customers to take advantage of these record low interest rates and contact us to reduce their minimum repayment, which will put extra money in their account each month," he said.
ANZ made the biggest cut of the four banks, slashing the variable rate of its interest-only investor loan by 35 bps.
"Customers wanting to increase the money in their pocket each month can contact us to decrease their monthly minimum payments. We also have competitive fixed-rates available for those looking to lock in these historically low rates," said Mark Hand, ANZ group executive for Australia retail and commercial.
In making the decision to cut its variable rates by 25bps, NAB considered not just the impact of the coronavirus outbreak but also the effects of bushfires.
"We understand that for our customers the extra money saved on their mortgages can be used in different ways. Some choose to pay down their loans faster while others are choosing to reduce monthly repayments to help with the household budget. Our role is to offer our customers choice," said Mike Baird, chief customer officer for consumer banking at NAB.