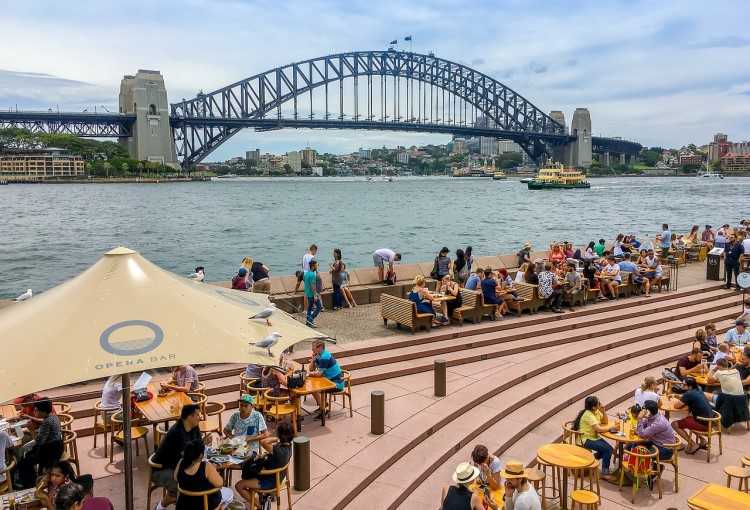 It is hard to be a first-home buyer in New South Wales (NSW) — aside from having to compete with other Australians wanting to get a slice of the state's housing market, it can really break the bank trying to snap up a home in the state.
New South Wales (NSW) is one of the most populous states in Australia — the state is home to over eight million residents. As its population grows, the demand for housing will likely remain on the rise.
Compared to those in other states, NSW's housing market is more expensive, particularly in areas near its capital, Sydney. Some first-home buyers still struggle breaking into the market even after years of saving for a home-loan deposit. As part of its efforts to help more people achieve their Great Australian Dream, the NSW government rolled out two financial schemes specifically catered to first-home buyers — the First Home Owner Grant and First Home Buyers Assistance.
What will you get from NSW's FHOG?
The Australian governments, including NSW, introduced the First Home Owner Grant in 2000. The program provides financial support for the purchase of a property or construction of a new home.
Each state has its own qualification criteria in assessing whether a first-home buyer is eligible for the grant. The state also has the authority to determine the amount given to qualified first-home buyers.
NSW's FHOG provides qualified first-home buyers with $10,000 in financial assistance towards purchasing or building a new home.
Are you qualified for NSW's FHOG?
If you are a first-home buyer and you are buying or building a new home, then you are eligible to apply for the state's FHOG scheme.
Take note of the definition of a "new home". A property can be considered new if it has not sold previously and it has never been occupied before you move in, either by the builder or a tenant.
A recently renovated home may also be considered new if most or all parts of the property were removed or replaced. If it has not been occupied since being renovated, then it is still eligible for the grant.
When applying with a purchased property, the dwelling's value must not exceed $600,000. If you are building a home, the total cost of the land and dwelling should not go over $750,000.
You also have to satisfy the following to qualify for the grant:
You should be applying as an individual, not a company or trust
You are at least 18 years old
You are and Australian citizen or permanent resident
When you are applying with a spouse, your application will be rejected if you or your partner have previously owned or co-owned a home in Australia. You will also not get the go signal if you or your spouse previously received a first-home owner grant from NSW or other states.
However, you might still be eligible if you purchased a residential property after 1 July 2000 and you did not occupy the property for more than six months.
You also need to make sure that you move into your new home within 12 months after buying the property or finishing the construction. You need to occupy the property as your main residence for at least six months. If you are unable to meet the residence requirement, you need to inform the Revenue Office within 14 days after the period allowed for occupation. You also have to repay the grant.
How to apply for FHOG?
When applying for FHOG, you have two options. You can either lodge your application with an approved agent or you can apply directly to NSW Revenue Office. You can find the application form here.
An approved agent is a financial institution that will be providing you with your home loan. You can access the Revenue Office's list of approved agents here. Take note that you must lodge your application with your lender if you want to receive your grant during settlement.
On the other hand, you can apply directly to the Revenue Office if you do not require the grant until after the completion of your property purchase.
Take note of the following supporting documents that you would need when you apply for the grant:
Proof of Identity
The number of supporting documents you need depends on which method you would choose to apply for the grant. Supporting documents are classified into four categories. If you will be applying through an approved agent, then you and your partner will only need to submit a current primary identity document and evidence of citizenship, which is under Category 1. However, if you are directly applying to your local revenue office, you need to submit one current document from each of the four categories.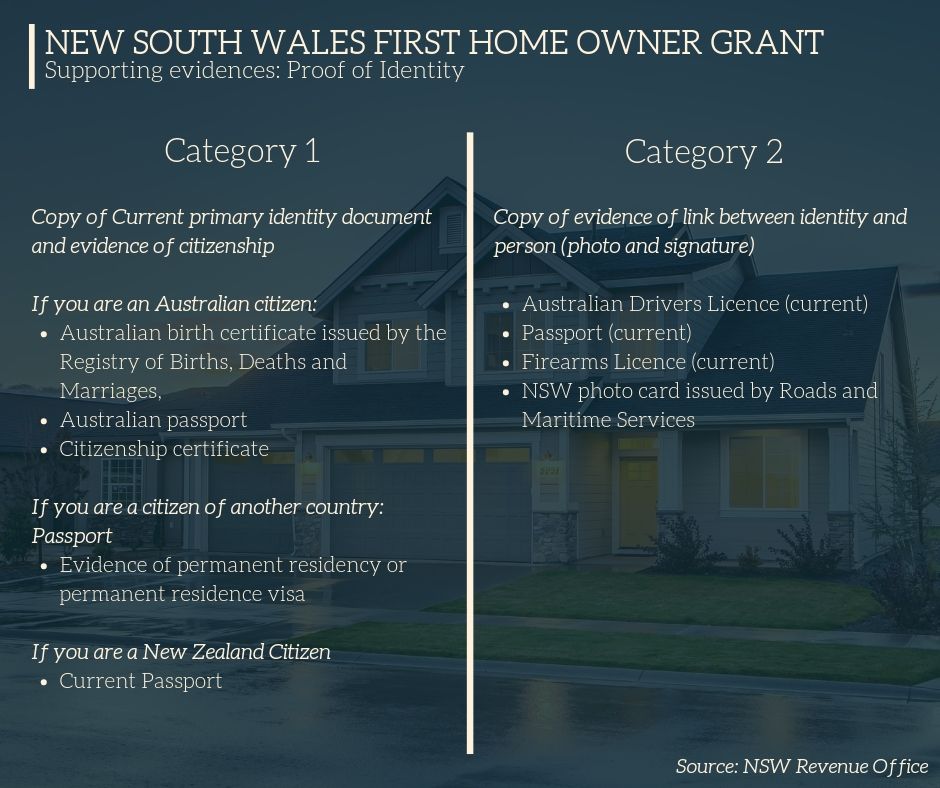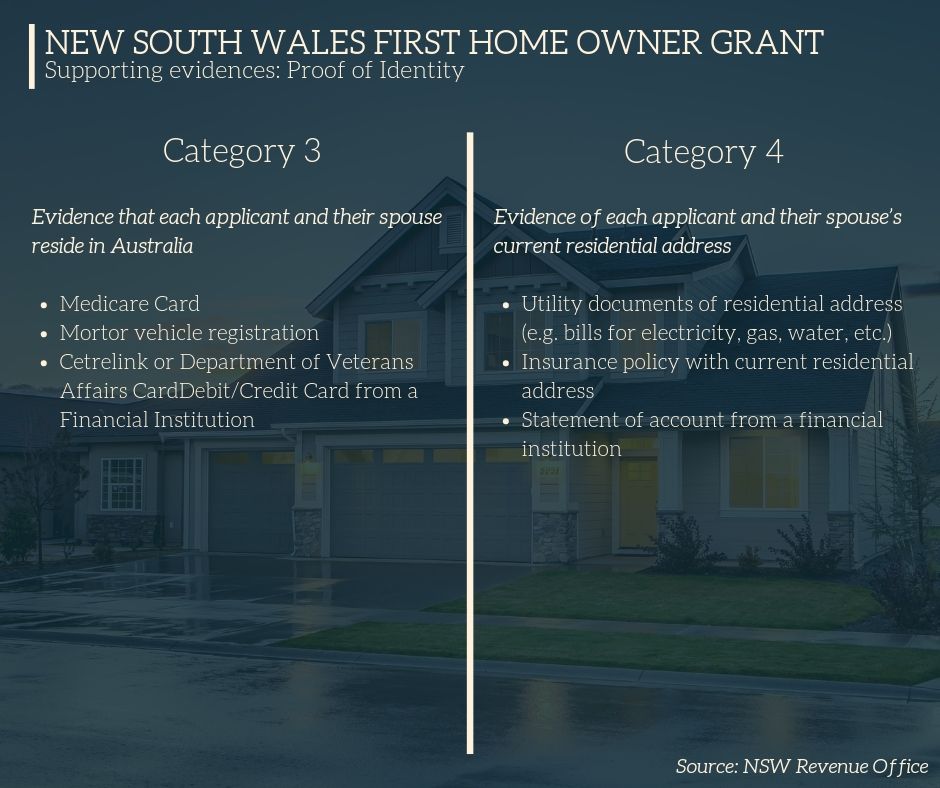 Transaction Type
When you purchase a new home or you contract to build a home, you need to provide the following:
Copy of the contract for sale/build
Evidence showing that the property has never been sold or occupied since completion of construction
If you decide to apply directly to the revenue office, you also need to provide a title search showing you and your spouse's name as the registered owners of the property.
Owner-builders and buyers of renovated properties must submit their applications directly to the Revenue Office.
When will the grant be paid?
You will be able to receive the grant depending on the type of your transaction:

Can you also apply for the First Home Buyers Assistance Scheme?
If you have already applied for FHOG, you can still avail of another benefit — the First Home Buyers Assistance Scheme (FHABS).
The scheme grants first-home buyers a chance to get a concessional rate of transfer duty or even an exemption from paying the tax.
Aside from purchase of new homes, the scheme also applies to transactions involving existing properties and vacant land.
What will you get from FHABS?
How much you can get from the scheme depends on the transaction.
If you are buying a new or existing home, you can apply for a transfer duty exemption provided that the value of the property is less than $650,000. Concessional rates are available for properties with values between $650,000 and $800,000.
For purchases of vacant land, exemptions are available for transactions valued less than $350,000 while concession rates are open for values of up to $450,000.
To know how much you concession you can get, check out this calculator.
Are you qualified for FHABS?
The FHABS shares similar eligibility requirements with FHOG. When it comes to the date of the transaction, however, FHABs require the contract date to be after 1 July 2017.