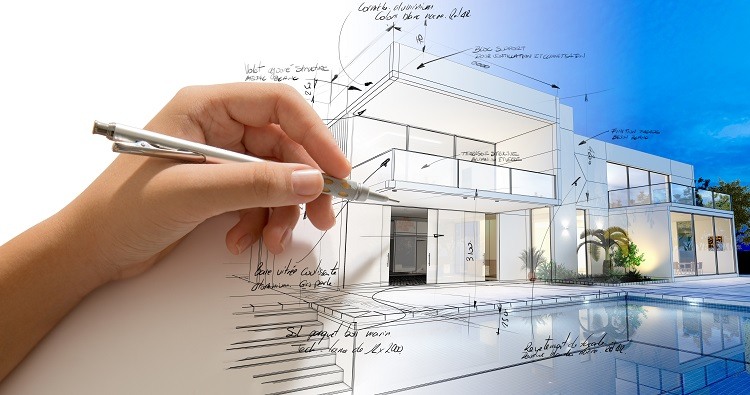 If you fancy buying off-the-plan, it's best to remember that what may seem like a great deal may not materialize in the way you anticipate. In other words, everything might go well until it all starts to go wrong – you don't need to look far to find stories of Australian homebuyers left living in dodgy townhouses with faulty designs after agreeing to purchase a house only described on paper.
Nine News recently reported several cases of dream homes gone wrong, especially for homebuyers who purchased them off-the-plan. One buyer who nabbed a house inside a new Telopea complex was left scratching her head after discovering that her toilet is almost touching the shower wall. She was also unsatisfied with the way the developer installed the kitchen sink.
Her neighbour was also unhappy with her unit, saying that the floorplans she had seen before buying were nowhere near the final product.
But what does it mean to buy off-the-plan anyway?

Buying off-the-plan involves signing a contract to purchase a property that is yet to be developed, a popular strategy for many reasons.
For one, buyers enjoy tax depreciation and certain government incentives by going this route. First-time homebuyers can also avail of grants for off-the-plan purchases. For instance, a $5,000 grant is available for those in New South Wales with home values up to $650,000.
This year, the South Australian government announced a pre-construction grant amounting to $10,000 for buyers of off-the-plan apartments. On top of the grant, buyers were able to enjoy stamp duty concessions of up to $15,500 and a first-homeowner grant of $15,000.
With all these benefits come a number of risks. Property Mavens founder Miriam Sandkuhler told News.com.au that buying off-the-plan is one of the riskiest strategies a homebuyer can take, stressing that buyers have to be careful and diligent before signing off-the-plan contracts, lest they be deceived by ambiguous contract terms and complexities.
"Builders can go bust, developers can go bust, both builders and developers can be inexperienced, the developer's finance could fall over and there's the potential that the whole project might never get off the ground," she noted.
Other dangers include settlement delays, and even termination of the deal due to the lack of development application approval. Buyers might also be disappointed when the capital growth of the property is lower than expected.
So what do buyers have to do to make sure their off-the-plan contracts go smoothly?
Proper and exhaustive research
First, and most importantly, is research. Sure, there are many benefits to buying off-the-plan, but as stated above, there are many underlying factors a buyer has to consider.
You should be able to research about the developer, check its past projects and use the power of the internet to know more about its compliance rate, permits, and license.
Additionally, it also pays to consider the location where the property will be set up. Does the location fit your standards and requirements? Does the suburb have the amenities you are looking for?
There is also a need for you to revisit the grants and incentives available to you as an off-the-plan buyer. Brush up also on market trends to see whether this strategy is beneficial to you at the moment. Determine the best price, prepare your timeline, and know your rights as a buyer.
Understand the contract and seek legal help
Aside from careful planning and research, Sandkuhler stresses that buyers need to seek out a conveyancer for guidance before committing to anything.
"Before you sign, get a conveyancer who specialises in off-the-plan to review the contract and then any tricks, complexities or out clauses should come to light. If you buy without a conveyancer then it's a case of buyer beware," she said.
The contract indicates every little detail the transaction entails and making it as comprehensive as possible is a must. Seeking legal advice from a contract and property law professional is essential to make sure there are no ambiguities.
When reviewing the contract, be sure to ask for a cooling period which could range from three to five days. This gives you some leeway to think about the project and whether you still want to push through with the purchase or not. Remember, though, you might be subject to a termination penalty should you decide to withdraw.
It is also important for the contract to include the specifications of what the developer aims to construct, inclusions, warranties, and the estimated time of completion. These things should be discussed in detail and agreed upon with the agent prior to the signing of the contract.
You should also ensure that the contract has a provision allowing you to obtain finance approval within a certain number of days.
Prepare your pockets
While you may not be paying a mortgage yet, you should still equip a sufficient war chest before committing to buying property off-the-plan. On top of a 10% deposit, you may have to shell out more to pay legal fees. On settlement, you will have to pay for stamp duty, borrowing costs, and property management fees.
Always expect the worst
There are external factors which may cause delays: bad weather is an example.
Sandkuhler also warned of the eventual value the property may have after completion. Homebuyers may expect the property to be worth more when it is completed. This is, however, not always the case.
"Most investors buy-off-the plan because they're convinced they will save on stamp duty and tax relief, but a poor performing property with a tax benefit or stamp duty savings is still ultimately a poor performing property, and you'll lose money in the long run," Sandkuhler said.