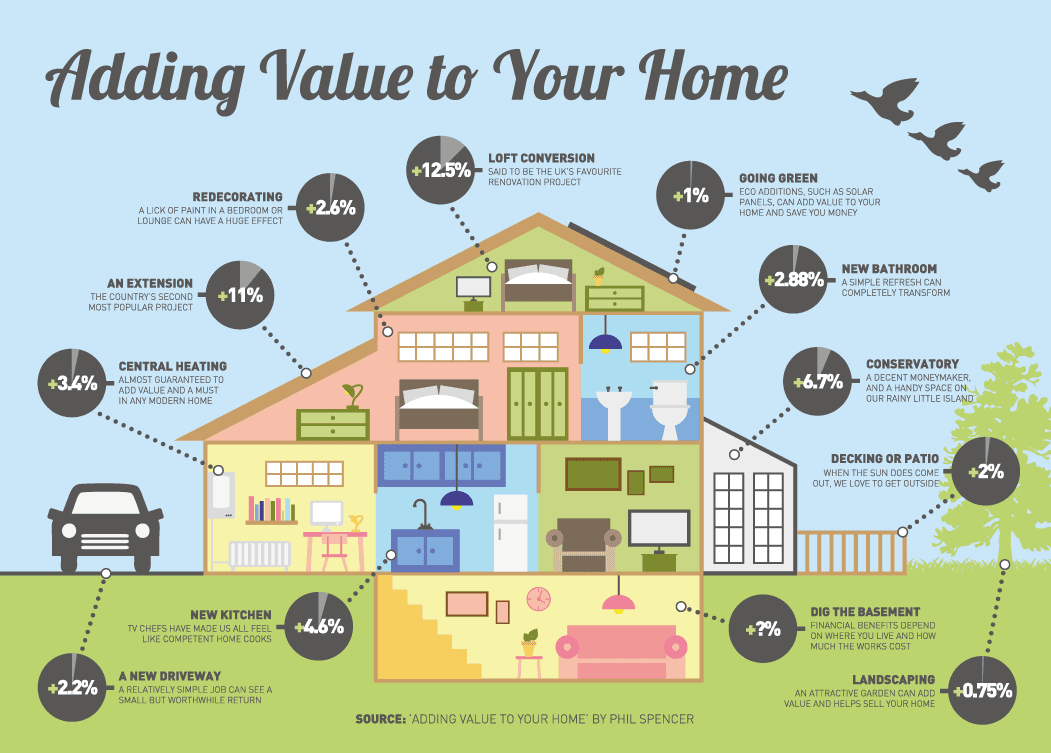 The value of your house will constantly be in flux. Factors such as size, location, the economy and even cleanliness can all tip the scales in a major way. While it might seem fruitless making any effort to regain some control here, home extensions can always add a bit of financial flavour to the value of your home.
Of course, it's not as simple as adding a lump of extra bricks to the back of the house. Long has there been an ever raging debate between moving to a new house or extending the current one, but the decision needn't be as painstaking. To pull off a worthwhile extension, or indeed a worthwhile anything, you need to think value. Consequently, here's how home extensions can add value to your home.
Meticulous Planning
A home that looks like it's had some thought put into it, and some heart and soul, will always be more appealing than a home that looks flat out neglected. Nobody wants a problem property. Still, it doesn't matter if you're extending for a better selling price or for your own sense of comfort; if you've bothered to plan and really combe through the details, then you're well on your way to success.
Being actively involved with your property proves to visitors, potential buyers, and yourself that you have standards. There's a keen point of pride in effort, not just in aesthetics alone. Dedication and determination are attractive traits to have in any walk of life and will undoubtedly impress viewers and estate agents should the time roll around when you want to sell. Put simply, extensions show you care, and such passion has its own value while boosting your properties own.
Better Builders, Higher Value
Extensions of any kind don't usually come cheap. The ones that do are usually a shabby job by a second-rate firm, as in this business, you really do get what you pay for. Consequently, it's important to shop around, compare the rates of your builders, and really try to get something down that falls within your budget. There are no cheats and shortcuts here.
If you push your luck too much, you'll more than likely be less than happy with the results; whether they're on your bank statement or crumbling in front of your eyes after a few years. For example, the better builders will have finer equipment from firms like RS Components, rather than rusty knockoffs. Use your eye and your instincts. After all, nothing adds value better like a job well done.
Prioritise Practicality
As previously discussed, you can't just lump on another room like an awkward extra limb. Poor extensions can detract from a property just as much as they can add. If you're selling, the next owner will add their own quirks to the space, so think on how to better the living space on a grounded level.
For example, if you have a stunning garden area, don't uproot it all for the sake of a mediocre, standard conservatory. That said, if your bathroom is a little small, then consider enlarging it slightly. Prioritise practicality, not fun quirks. This way, you'll broaden your pool of prospective buyers should you want to sell! After all, you could have an expensive space that's to your tastes, but no one else may want it!