Q.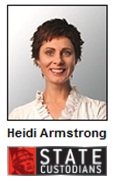 My husband and I are thinking of purchasing a second property as an investment. It has been about 8 years since we bought our first home. Is there anything different with the purchasing process that we should know about? Is it harder to be approved for a home loan if we already have a mortgage for our first property?

A. Purchasing your second property is a similar process to your first home. There are four things you need to consider before signing the contract.
Firstly, as you may remember, saving for a deposit is usually one of the biggest struggles for first home buyers. But it may be a bit easier this time as you have a couple of options. If you are going to sell your first home, you can use the proceeds from that sale. If you are not selling, you can use the equity in the property or your savings. If you are going to use your equity, remember that when you apply for a home loan, the lender needs to see a good combination of both equity and income to ensure you can meet repayments.

Secondly, when you apply for a home loan, you may need to show the lender more information compared to when you applied for your first loan. This information includes: selling price of home (if you are selling), selling costs not paid yet, payout amount for existing mortgage and income for property investments. The other information required will most likely be the same as your first home loan application.

Thirdly, as you mentioned this property will be an investment property, how you go about finding a property will be different. Remember, you are not looking for a property to suit your needs; you want to find a property that will appeal to tenants. So, the location and design may be absolutely different to your current home.

Finally, as you are taking on another home loan, you need to make sure you can manage the extra costs. Even though this second property will be an investment, you cannot rely on just the rental income for mortgage repayments. There are mostly likely going to be periods where the property is vacant, so you will need to ensure that you can meet these repayments without rental income.