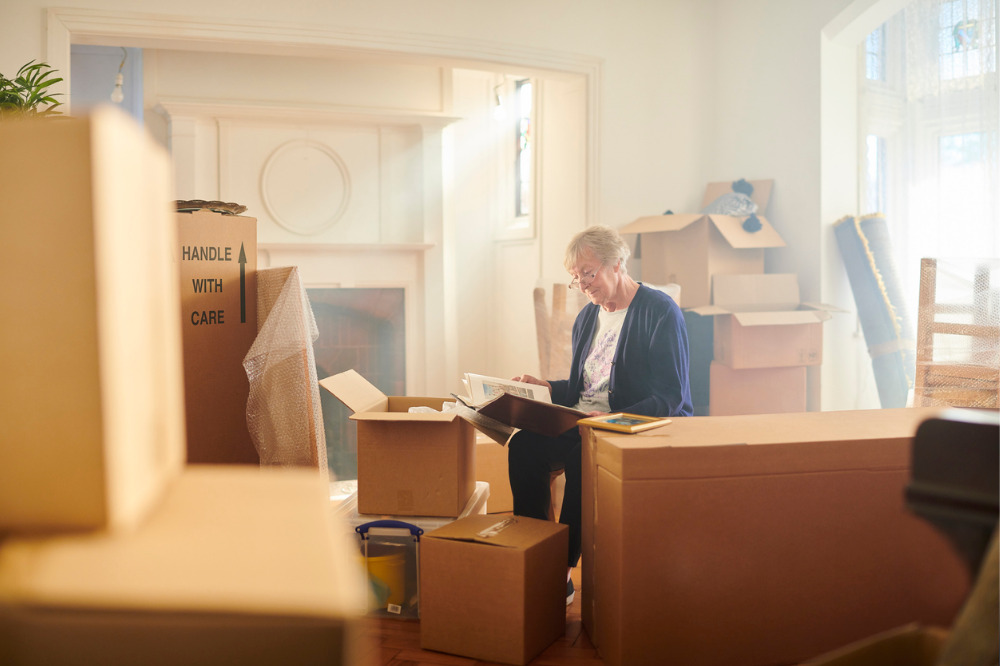 Downsizing can be a practical and effective way to save on potential housing costs, especially for seniors and empty nesters settling into retirement. And in some states and territories, pensioners are given stamp duty incentives, allowing them to potentially slash thousands of dollars should they choose to downsize their homes.
Currently, two states – Victoria and Tasmania – and the two territories – the Australian Capital Territory and Northern Territory – offer stamp duty concessions to seniors and pensioners to assist them in downsizing to a more suitable home. The rest of the states do not provide senior-specific schemes, although Western Australia has a general concession for off-the-plan units that are available to downsizers, regardless of their age.
However, a closer look at these stamp duty incentives reveals that the price thresholds generally correspond to houses prices in regional areas, rather than the capital cities, making the concessions more appealing to downsizers planning to move out of urban areas.
Here is a state-by-state breakdown of the incentives available seniors and pensioners who are planning to downsize their homes.
Victoria
Victoria grants a full waiver of stamp duty to eligible pensioners for home purchases worth up to $330,000, with the full value of the incentive pegged at $12,750. The amount of duty concession also decreases until the upper threshold of $750,000 is reached.
The incentive can only be accessed once and must be used for a home that the buyer intends live in. It can also be used alongside stamp duty discounts announced by the state government last November as part of its COVID-19 economic recovery package, which cuts tariffs on newly built residential properties by 50%, and on existing homes and vacant land by 25% as long as they are purchased before 1 July 2021.
The full details and eligibility requirements of Victoria's pensioner duty exemption scheme can be accessed here.
Tasmania
The Tasmanian government provides a 50% discount on transfer duties, worth about $7,000, for eligible pensioners who sell their home and downsize by purchasing another property. The new property must have a dutiable value not exceeding $400,000 and less than that of the former home.
The downsizer must also have bought the house between 10 February 2018 and 30 June 2022 and must live in the home for at least six months. The scheme was due to end on 30 June 2020 but was extended for another two years.
You check out more information about Tasmania's duty concession for pensioners by clicking here.
Australian Capital Territory
Eligible pensioners in the ACT are exempted from paying stamp duty for home purchases valued up to $440,000, allowing them to save $9,360. Corresponding transfer duty discounts are also available for properties not exceeding $570,000. The scheme will be in place until 30 June.
For those planning to downsize but have not yet reached retirement age, they may be able to access up to $11,400 discount on stamp duty if they are owner-occupiers buying new single residential blocks or off-the-plan apartments and townhouses worth up to $750,000 until the end of June.
More details about the ACT's Pensioner Duty Concession Scheme (PDCS) can be accessed here.
Northern Territory
Northern Territory offers a $10,000 stamp duty incentive to eligible pensioners for home purchases up to $750,000. This means downsizers buying properties worth $292,300 do not need to pay transfer duty. The scheme will run until 30 June.
Check out the complete details of NT's Senior, Pensioner and Carer Concession (SPCC) via this webpage.
Apart from these state-sponsored stamp duty incentives, downsizers can access the Australian Taxation Office's downsizer contribution scheme that allows them to contribute up to $300,000 from the sale of their home into their super.
So, how do the stamp duty exemptions stack up against the current median house prices across Australia? The tables below will give you a clearer picture.
Stamp duty concessions
Victoria

Tasmania

Australian Capital Territory

Northern Territory

Lower threshold

$330,000

N/A

$440,000

$292,300

Upper threshold

$750,000

$400,001

$570,000

$750,000

Full concession

(Lower threshold)

$12,780

$6,998.75

$9,360

$10,000
Median dwelling prices
| | | |
| --- | --- | --- |
| Location | Median house prices | Median unit prices |
| Melbourne | $869,676 | $599,234 |
| Regional Victoria | $481,633 | $337,745 |
| Hobart | $600,774 | $449,442 |
| Regional Tasmania | $395,198 | $238,529 |
| Canberra | $833,080 | $492,968 |
| Darwin | $534,332 | $309,181 |
| Regional Northern Territory | $447,535 | $296,302 |
Source: CoreLogic Home Value Index April 2021
If you plan on downsizing your home, it is important to remember that the process is not as simple as buying a cheaper house or moving into a smaller space. There are several things you need to consider, which require careful planning and preparation. These helpful tips will guide you in the process.