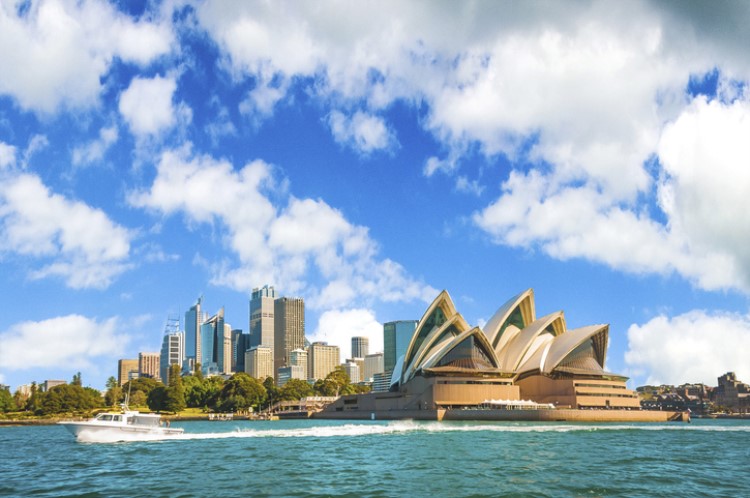 Dwelling values in Australia's two biggest cities — Sydney and Melbourne — edged higher in June, indicating signs of life thanks to lower mortgage rates and improved homeowner sentiment, an analysis by CoreLogic shows.
Of all state capitals, Sydney and Melbourne were the only ones to report dwelling value growth on a monthly basis, up by 0.1% and 0.2%, respectively. The overall housing market registered a month-on-month decline of 0.2% due to the small increases recorded in the two cities.
Also read: Downturn continues to ease as auction market sees signs of life
The stability within the federal government and the removal of uncertainties surrounding the changes to negative gearing and capital gains discount have improved the confidence and sentiment towards the housing market, said CoreLogic's research director, Tim Lawless.
"The subtle rate of decline was heavily influenced by trends across Sydney and Melbourne, where the pace of falling home values has been consistently reducing over the year to date," he said.
The table below shows how each capital city housing market performed in June: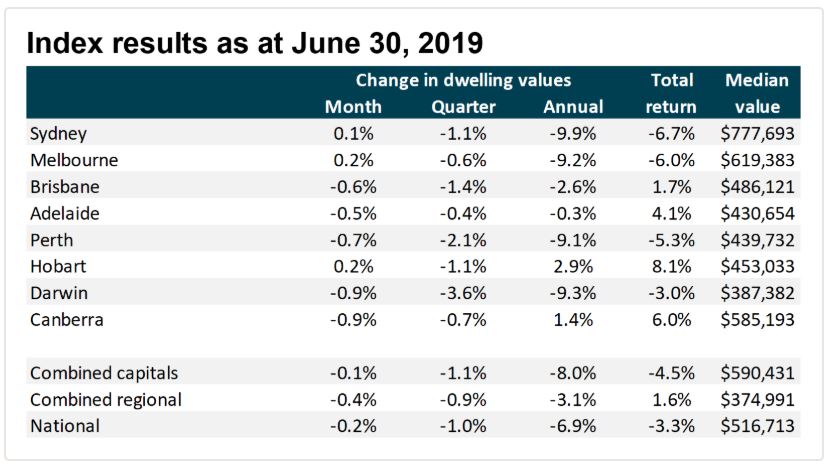 Interest rates are set to fall
Despite the turnaround in Sydney and Melbourne's dwelling values, some experts believe the Reserve Bank of Australia (RBA) will still continue to push rates down this year.
While potential risks for the property market are now at bay, Commonwealth Bank senior economist Belinda Allen believes that the turnover is still weak. She said that this could be due to consumer spending being subdued.
"Lower interest rates and tax cuts should help household spending but a lift in turnover in the housing market will also help," she told The Sydney Morning Herald.
AMP Capital chief economist Shane Oliver shared the same sentiments, adding that while the housing market is close to bottoming, Australia's high level of indebtedness and the housing supply glut would prevent it from rebounding to great heights immediately.
"While capital city average prices are likely to bottom by year end, we don't see a return to boom time conditions but rather expect broadly flat home prices through 2020," he told The Herald.
Big four bank economists are expecting the RBA to cut rates three times this year, bringing the cash rate to an all-time low of 0.75%.
"We would not rule out the possibility of alternative monetary action, in addition to further rate cuts, if the economy remains subdued," economists at NAB said in a previous Your Mortgage report.
However, CoreLogic head of research Cameron Kusher said borrowers should not expect their lenders to pass on the full rate cuts due to operational issues.
"Listed lenders also have a responsibility to their shareholders. Very low mortgage rates have the potential to further depress net interest margins. This increases the likelihood that future cuts to the cash rate may not be passed on in full and likely explains why the reduction to deposit rates have, to date, been larger than the cuts to mortgage interest rates," he said.