Article written by Samantha Vlcek. 27/04/2016.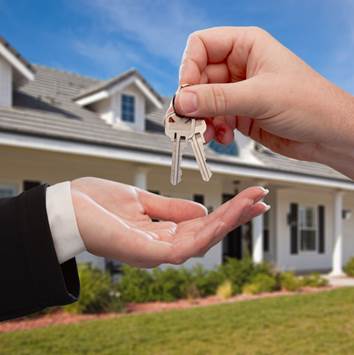 For prospective buyers, it is easy to think that real estate agents are your friends. Agents always have a wide smile on their face, a friendly handshake to offer and are prompt at initiating regular communication. However, too many people fall into the trap of thinking a selling agent is on their side and helping them secure the best property for the lowest price, when they should be seen as the opponent.

Selling agents are there to act on behalf of the interests of their client- the vendor. It's an agent's responsibility to work each contact to secure the highest price in the quickest time period for the property they have been chosen to represent.

Who Is On Your Side?
It is easy for purchasers to think that they're alone in their property hunt and end up falling into the trap of paying too much or signing a contract with unclear conditions.

This is where a buyer's advocate comes in. Buyer's advocates act on behalf on the purchaser- you! They are skilled agents, who have spent many years learning the ins and outs of the property market to ensure they locate the best properties and secure them for the lowest possible price.

Mark Ribarsky from Wise Realestate Advice explains, "Where selling agents receive a percentage of commission based off the price their properties sell for, our buyer's advocates charge a one off payment to ensure we get the best prices for our clients."

So What Does A Buyer's Agent Actually Do?
Identify locations with postitive growth for your first- or fifth- investment property.
In a nutshell: everything. From researching potential areas and providing recent sale statistics, to bidding at auction or organising pest and building inspections, trained buyer's advocates are with you every step of the way.

Upon an initial consultation, a skilled buyer's advocate sits down with you and works out your property goals. They help you locate areas with the best amenities for your family home, a vibrant lifestyle for your bachelor pad, or identify locations with positive growth for your first- or fifth- investment property.

How Is That Different From What I Can Do Myself?
Skilled buyer's advocates are qualified real estate agents giving them inside knowledge of what actually goes on behind the scenes at a real estate agency.

They are fully aware of all the tricks of the trade. Did you know that the conditions outlined by an auctioneer before a property auction begins can be altered? Buyer's advocates know how to write up and submit modified contracts of sale to ensure the property they bid on achieves all of their client's goals and expectations.

They are unbiased. The only goal for a buyer's advocate is to locate properties that meet their client's criteria. The newly oiled deck or neatly pleated curtains do not blind them as they see the property from all angles: land size, house condition, location.

Buyer's advocates skills and knowledge reduce their client's stress, whilst achieving their property goals. With their advice you can rest easy knowing that finding you the right home for the right price is your buyer's agents priority.

For a free consultation on how a buyer's agent can help save your time and money contact 1300 009 473.


Disclaimer: while due care is taken, the viewpoints expressed by contributors do not necessarily reflect the opinions of Your Investment Property.