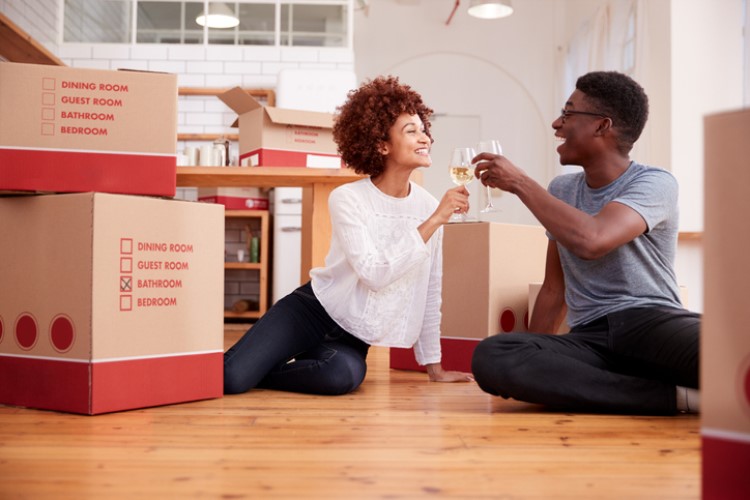 The number of loans issued to first-home buyers during the last quarter of 2019 increased in all states save for Western Australia, according to the latest study by the Real Estate Institute of Australia (REIA).
The biggest jump in mortgages issued to first-home buyers on a quarterly basis was recorded in the Australian Capital Territory at 21.8%. Meanwhile, Victoria reported the highest number of home loans for first-home buyers at 10,073, representing a 14.1% gain.
The high volume of mortgage issuances in Victoria reflects the state's popularity amongst first-home buyers. In fact, Victoria accounted for one in three first-time buyers across the country got approved for a mortgage during the quarter.
Also read: Lending to first-home buyers spikes
Furthermore, 40% of owner-occupier borrowers in the state are first-timers. Victoria has the second-highest share of first-home buyers in the overall owner-occupier segment, following Northern Territory's 41.3%.
New South Wales also captured a sizeable portion of the total number of first-home buyers at 24.5%. Queensland followed at 19.1%.
The chart below illustrates the distribution of first-home buyers in each state.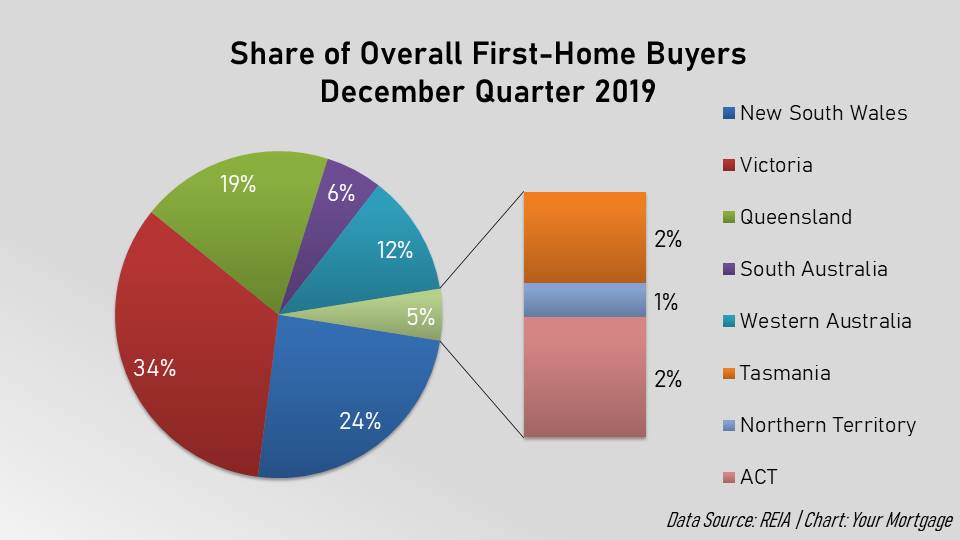 The same report from REIA said housing affordability for the quarter worsened. This means that the share of income required to meet loan repayments has increased to 34.7%.
This came despite the three rate cuts made by the Reserve Bank of Australia last year, which ultimately brought the cash rate to 0.75%.
The rate cuts resulted in a decline in both the average variable rate and fixed rate to 4.8% and 3.1%, respectively.