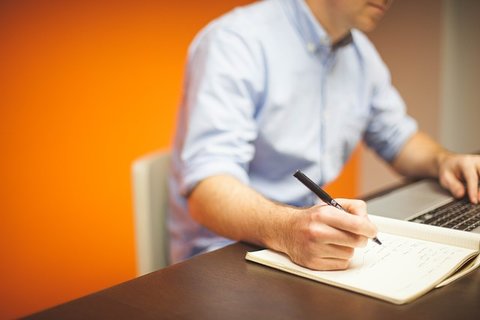 Australia's five biggest banks will be forced to regularly open their books for the ACCC, a regulatory watchdog, to reveal how they set their mortgage interest rates against the Reserve Bank's official cash rate.
The Australian Competition and Consumer Commission was granted new information-gathering powers in last Tuesday's federal budget in a bid to make the banking sector more competitive. Moreover, the ACCC has been given an annual funding of between $3m and $3.5m to set up a banking taskforce, with a dozen dedicated staff and the capacity to hire additional consultants when needed.
Rod Sims, Chairman of the ACCC, said he will use the taskforce to compel the country's five biggest banks—the Commonwealth Bank of Austraia (CBA), Westpac, Australia and New Zealand Banking Group (ANZ), National Australia Bank (NAB), and Macquarie Group—to share their confidential information with the watchdog, which will then be published regularly.
Sims added that this information-gathering power would help the ACCC determine how competitive the sector was.
"I'll be going into this with an open mind, and I'll have a much better view once we're well into it," Sims told the Guardian Australia. "But I think it's fair to say, looking from the outside it's not a very strongly competitive market. If you look at the last 15 years, their profits have gone up as a share of gross domestic product, their market shares have gone up, and you don't get a sense of strong differentiation in the market between the various players."
Treasurer Scott Morrison said the ACCC taskforce will hopefully provide "complete transparency" about what is going on inside the banks, making it harder for the banks to pass on the federal government's new $6.2bn levy to customers, especially home loan borrowers.
Sims said he believes the banks will change their behaviour once they realise their rationale behind interest rate increases will face greater scrutiny. "We're going to have access to information that you rarely have," he said. "We'll be able to understand on what basis they're making decisions. They will know we'll have access to their documents, and we'll be publicly reporting on what we find. It could well affect their behaviour, knowing that we'll see everything."
Sims said the ACCC taskforce's broad information-gathering powers could stretch beyond the major banks, extending to tier two banks and brokers in the mortgage market. "Eventually we could look at a range of things, but for this first year, if we judge that the broker market needed to be looked at we could do that," he said.