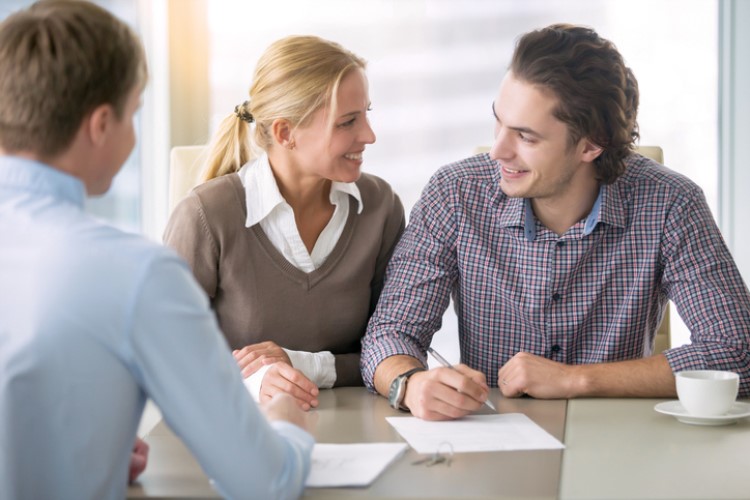 For many borrowers who would like to take advantage of the favourable market conditions, refinancing is a step in the right direction. There are, however, some who might get lost in the tracks. A recent study said some Australians need guidance from a mortgage professional to be able to navigate the complexities of the housing and lending markets. If you are planning to consult your broker about refinancing, here are the 10 questions you should ask:
1. "Is refinancing a good move for me?"
Good mortgage brokers will be able to help you determine whether it is a good idea to refinance given your current financial conditions. Aside from your current mortgage plan, they will be analysing your credit score and other financial considerations to determine the likelihood of you getting approved for refinancing, especially if you are targeting a new lender.
2. "How is the refinancing process going to proceed?"
If there is one thing you should ask your mortgage broker right away, it should be about the process of refinancing. Once your mortgage broker explains all the necessary documents needed, you will be able to prepare as early as possible. You can also discuss with your mortgage broker the things that could possibly delay the refinancing process and how to avoid them.
3. "How much does it cost to refinance?"
It Is also crucial to ask the upfront fees associated with refinancing. Mortgage brokers will be able to show you what fees you are likely to pay when you decide to switch lenders or change your mortgage product, providing you with a sample calculation. Some of these additional costs include discharge fees, set-up fees, and valuation fees.
4. "How soon can I refinance?"
Borrowers should regularly check the market for a more competitive deal. This is not to say that you always need to be on your toes for a better mortgage offer. However, you should know when it makes sense for you to change your mortgage product or even your lender. Mortgage brokers can give you a definite answer to this question.
For instance, if you are on a fixed rate, your mortgage broker might advise you to stick around for a bit to avoid paying break fees. If there are changes in the monetary policy, your broker might suggest taking advantage of the lower rates available for new applications. Brokers will also consider the equity on your home before advising you to go with your refinancing plans.
5. "Should I refinance with my current lender?"
Mortgage brokers have to serve in your best interests. With their network of lenders, they can assist you in deciding whether you should stick with your lender or not. Ask them if other lenders can provide you with a more competitive home loan product.
Staying with your current lender will help you avoid paying some refinancing costs. It is also going to be convenient to work with them, given that they already have your file.
However, switching lenders may also be a good idea — it allows you to negotiate new mortgage terms and access loan features that your current lender does not have.
6. "What loan features are available when I refinance?"
When you refinance, there is a high likelihood that you will be able to take advantage of loan features, particularly if you have been consistent with your repayments and you have a good credit score. Mortgage brokers can suggest loan features that can help you either save on interest or manage your finances better. Some features you should ask your brokers about are offset accounts, redraw facilities, and extra repayments.
7. "I have existing loans — should I refinance to consolidate them?"
While refinancing is typically for borrowers who are in a strong financial position, there are instances when it is also beneficial for those who are struggling with other debts. Mortgage brokers can help explain how consolidating loans through refinancing can provide a simple solution to help you manage your finances better.
However, you have to be careful about consolidating your loans. In some instances, it could further hurt your finances in the long run. Ask your mortgage broker for sample computations to see if this is the right option for you.
8. "Will I be able to access the equity in my home?"
There are cases in which borrowers refinance to be able to cash out their equity. This is usually done if you are planning to invest in property, to renovate your house, or to fund any big-ticket expenses. Mortgage brokers can check whether you have enough equity in your home to be able to draw funds from it. Take note, however, that if you leave little equity in your property, your lender will require you to pay for lender's mortgage insurance.
9. "Should I go with a fixed or a variable-rate mortgage?"
The interest rate of the loan product you are targeting is one of, if not the most vital consideration you have to take into account when you refinance. Will changing your product or lender really make substantial changes to your repayments? And is your target mortgage rate a fixed or a variable one?
Mortgage brokers can show you the perks and pitfalls of going with either a fixed or a variable rate. Typically, if you want security and stability in your repayments, you should go with fixed rates. If you want to take advantage of cash-rate movements, then variable rates are better for you.
10. "Are there any restrictions when I refinance my loan?"
Knowing the fine print of your new mortgage product is a must. Mortgage brokers can go over the new terms and conditions and explain to you in detail what you are entitled to.
It also pays to check if your new lender is going to impose some limitations in exchange for the lower rate or loan features. You should also keep in mind if there are restrictions as to when you can refinance or switch lenders in the future. This way, you will know what you are sacrificing when you refinance.
Are you thinking of refinancing your mortgage? Your Mortgage Broker can help you decide — click here to speak with a home loan specialist.