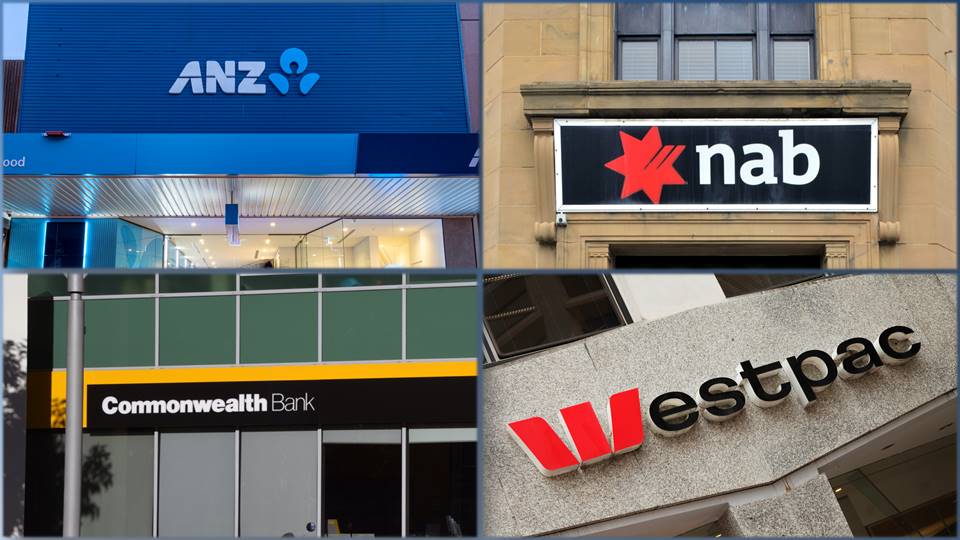 Australia has one of the most competitive lending markets globally. Data from the Australian Banking Association shows that there are 97 banks in Australia, employing 187,276 people and servicing around 18 million clients. For many would-be home buyers, it is crucial that they familiarize themselves with the lending landscape to get the best deals for their financing needs.
A great place to start when getting to know these banks and lenders would be online platforms like Your Mortgage's Home Loan Comparison Tool. These online tools allow borrowers to check not only the best mortgage offers available but also the background of the lenders that they could potentially work with in the future.
Below are some of the biggest and most popular banks in Australia for home buyers. The list also includes one special offer from each bank that would-be borrowers should consider when they apply for a loan.
National Australian Bank
Market Capitalisation: $57.37bn*
The National Australian Bank (NAB) was established when the National Bank of Australasia and the Commercial Banking Company of Sydney merged in 1982. The former, however, had already been in operation since 1858 and was already a multinational bank when it opened its first international office in London in 1864.
NAB employs 30,000 people who serve 9 million clients at over 900 locations across the world. The majority of NAB's financial services operate in Australia and New Zealand, but the bank also has a presence in Asia, the UK, and the US.
NAB's Special Mortgage Offer: $2k Refinance Bonus
NAB is offering cash bonuses worth $2,000 to borrowers who refinance their existing mortgage with another financial institution to NAB. To be eligible, the drawdown must occur between 7 September 2020 to 31 January 2021. This offer is available to owner-occupiers and investors.
Commonwealth Bank
Market Capitalisation: $113.12bn
The Commonwealth Bank of Australia is one of the largest banks in the country. It is a multinational bank with presence in Asia, Europe, New Zealand and North America.
Founded under the Commonwealth Bank Act in 1911, CommBank has since transitioned from being a government-owned bank to a private a business with more than 52,000 employees and 1,100 offices globally.
CommBank's Special Mortgage Offer: 1.99% 4-Year Fixed Rate Home Loan
CommBank entices potential owner-occupiers with its lowest ever 4-year fixed rate at 1.99% under its Wealth Package offer. This loan product has no establishment and monthly loan services fees. This offer also comes with discounts on CommBank's eligible loans and credit cards.
Westpac
Market Capitalisation: $62.7bn
Westpac is known for being the first and oldest bank in Australia. The bank was established in 1817 as the Bank of New South Wales, only to be renamed to Westpac Banking Corporation in 1982.
Since then, Westpac has grown to become one of the powerhouse banks not just in Australia but also in New Zealand. Its thousands of branches span not just Australia and New Zealand but also in the UK and in several parts of Asia. Westpac operates a unique portfolio of brands, which include St.George, Bank of Melbourne, BankSA, BT and RAMS. Collectively, these brands serve more than 13 million customers.
Westpac's Special Mortgage Offer: Premier Advantage Package
Westpac's Premier Advantage Package enables borrowers to save on fees when they bundle their mortgage with a Westpac account. Under this bundle, borrowers can get discounts on selected insurance products, including home and contents insurance and landlord's policy.
ANZ
Market Capitalisation: $51.19bn
ANZ first opened as the Bank of Australasia in Sydney in 1835. Since then, it has been involved with several institutions, until 1951 when the Bank of Australasia merged with Union Bank of Australia to form the Australia and New Zealand Bank.
ANZ currently operates across 33 markets globally — it has established its footprint not just in Australia and New Zealand but also in Asia Pacific, Europe, America, and the Middle East.
ANZ's Special Mortgage Offer: First Home Buyer Conveyancing Rebate
ANZ provides its first-home buyer clients with a conveyancing fee rebate of up to $1,000. To be eligible, borrowers must have a minimum loan value of $250,000. The offer is open to all eligible borrowers, even those who are recipients of state and territory concessions, until the end of July 2021.
Bank of Queensland
Market Capitalisation: $2.38bn
Known as one of Australia's leading regional banks, the Bank of Queensland has over 160 branches across Australia. BOQ is one of the few remaining regional banks that has not been acquired by one of the bigger banks. BOQ was established in 1874, making it one of the oldest lenders in the country. Most of its branches are run by local owner-managers.
The bank operates a number of brands including Virgin Money, BOQ Finance, BOQ Specialist, and St. Andrew's Insurance.
BOQ's Special Mortgage Offer: Clear Path Variable Home Loan
BOQ's Clear Path Variable Home Loan is a mortgage product that offers everything a borrower needs: from low rates to useful features. One of the biggest upsides of this offer is the ability of borrowers to make unlimited redraws on their loan for free.
Macquarie Bank
Market Capitalisation: $39.16bn (Macquarie Group)
Sydney-based Macquarie Bank started as a three-man team in 1969 as Hill Samuel Australia. It gained an Australian Banking license as Macquarie Bank Ltd in 1985. Since then, the group has become a global name — it now operates in over 31 markets including the United States, Hong Kong, Great Britain, and Germany.
Macquarie's Special Mortgage Offer: Offset Home Loan
Macquarie Bank's Offset Home Loan is a variable-rate option that allows borrowers the flexibility to use their savings and reduce the interest they pay through offset accounts. With this offer, borrowers can have as many as 10 offset accounts per loan account.
Bendigo Bank
Market Capitalisation: $3.29bn (Bendigo and Adelaide Bank)
Initially starting as a building society in 1858, Victoria-based Bendigo Bank merged with Adelaide Bank in 2007, forming the Bendigo and Adelaide Bank Group. Bendigo is Australia's fifth biggest retail bank and employs over 7,000 people. The bank services 1.9 million customers in more than 500 locations in the country.
Bendigo's Special Mortgage Offer: Express Home Loan
With Express Home Loan, Bendigo Bank offers potential borrowers fast online approval with a competitive interest rate. Even with the faster approval times, borrowers can still take advantage of flexible repayment options. This offer also provides access to an offset facility.
Suncorp Bank
Market Capitalisation: $11.59bn (Suncorp Group)
Formerly known as the Queensland Agricultural Bank, Suncorp Bank was established in 1902, providing loans to rural communities. Now, the bank offers a range of financial products across Australia and New Zealand.
The group employs over 13,000 people across its offices in Australia and New Zealand. Suncorp operates several brands including AAMI, GIO, Bingle, APIA, Shannons, Teri Scheer, CIL Insurance, and Vero.
Suncorp's Special Mortgage Offer: Better Together Special Offer- Back to Basics Home Loan
Suncorp Bank's Back to Basics Home Loan is a no-frills option that gives borrowers an opportunity to access lower variable rates with low fees. When bundled with an Everyday Option Account, this offer gives discounted rates on a range of other financial products. For instance, borrowers can get up to 20% off their first premium on a new Suncorp Home, Landlord and/or Contents insurance policy.
AMP Bank
Market Capitalisation: $5.76bn (AMP)
AMP started in 1849 as the Australian Mutual Provident Society, offering life insurance. It now has evolved to be a global wealth manager, helping millions of people across the markets of Australia and New Zealand.
AMP Bank is part of AMP Australia. In 2019, the bank was able to help around 110,000 Australians with their banking needs. During the same year, the bank issued more than 5,600 new home loans.
AMP's Special Mortgage Offer: Professional Package
AMP Bank's Professional Package is a flexible home loan that provides borrowers with a full-range of features that can help them manage their finances more efficiently. Aside from a competitive rate, borrowers can take advantage of features such as the ability to split a loan, get an offset account, and access to redraw facility.
*The market capitalisation figures are based on the June 2020 data from the ASX 200 List.