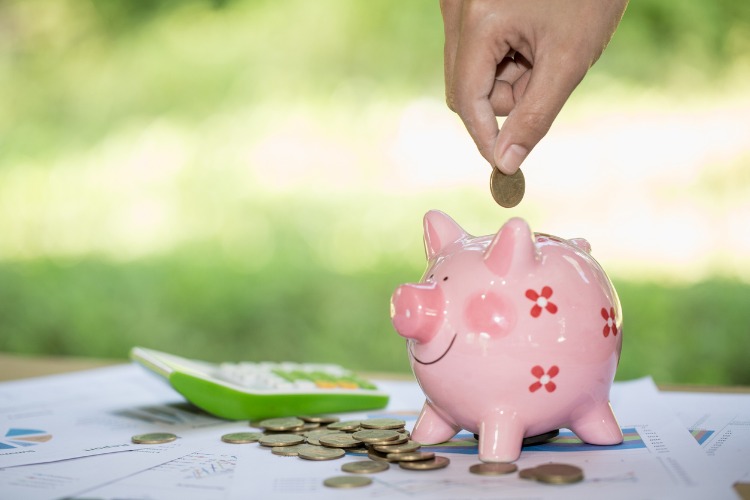 Getting the best bang for your buck deals in the mortgage market is one of the main goals of most borrowers. Mortgage features such as an offset account are the ones those loan features that can actually make a huge difference—and save you thousands dollars per year, if not more.
An offset account operates just like a savings account, but with a twist. It is linked to your mortgage. The amount you have in this account is held against your loan balance daily, and the interest rate only applies to the difference between your loan balance and the balance of your offset account's fund.
For example, you have a $400,000 mortgage with a 4% interest rate and an offset account linked to it, with a balance of $50,000. If your lender allows you to have a full offset account, the interest rate would only be charged to $350,000 of your loan. This could save you from paying thousands of dollars per year in interest.
An offset account has loads of benefits, although there are some risks as well. Before deciding whether an offset account is for you, here are 10 things you should know:
It's accessible. An offset account is like any other everyday account, according to Michael Jin, a mortgage broker and the director of MXJ Finance, it just happens to provide fantastic savings on your mortgage. The money sitting in this type of account is at all and accessible. The fees you have to pay for account-keeping and transactions may also be low.

It helps reduce your interest costs. If you have more money in your offset account, the less you may have to pay on your mortgage. The saved interest could instead go towards the principal of the loan, thus paying off the loan quicker.

There are two types of offset accounts: 100% and partial offset. A 100% or full offset account is where the interest rates earned and paid are the same. On the other hand, a partial offset is where the interest earned on the account is only a portion of the rate paid on the mortgage.

A 100% offset account may improve your cash flow, if you're an investor. It may provide a higher rate of return compared to a standard short-term or variable interest deposit account.

Your offset account money is NOT extra repayments. The money you put into your offset account will not be counted as an extra repayment, but instead, it reduces the interest rate charged to you. The big benefit here is that you can easily access these funds just like a regular savings account.

Money withdrawn from the account may not be beneficial. If the money is leaving the account as quickly as it goes in, the benefit is going to be minute, according to Veronica Cook, BARCO's Financial Service director. Unless you have money sitting in this account long-term, you may only see little to no benefit.
"Your cash may be saving you interest right up to the time it is needed", adds Anouska Linz, Head Of Direct Sales & Group Retention at Resimac.
You need a decent amount of savings to get any value out of this type of account. If your savings account rarely increases above a few thousand dollars, the interest savings may not be significant.
It's different from a redraw facility. An offset account could reduce the interest on your mortgage while maintaining easy access to your fund. On the other hand, a redraw facility allows you to make extra repayments.
Despite having the same concept, these features are different. An offset account is like a normal savings account, while a redraw facility varies from lender to lender and may have a minimum required amount per redraw. You may also have to pay redraw fees.
Not all offset accounts are created equal. The type of offset account you could get depends on your provider. Some may be attached to significant fees. Some may have ongoing charges of up to $15 per month ($180 annually) for you to have an offset account.
Consider discussing your options with your lender and ask about their offset account features. This way you will have an idea if you need to pay pertinent charges or not.
It requires self-discipline. Since the money in an offset account is always accessible, you need self-discipline to resist withdrawing some of the money and spending it.

You should only transact with an Authorised Deposit-taking Institution (ADI). Non-ADI advertising an offset account may not be an offset in the traditional sense. They may simply separate your loan "pot" into different designations.
An offset account with a non-bank may be "simply a tally of any extra borrower has repaid", says financial adviser Nicole Pedersen-McKinnon.
How can a broker help?
A professional mortgage broker can provide you with financial guidance that would make the decision a lot easier. He or she will guide you through the complexities of finding a loan, choosing its features, applying and complying with rules imposed by lenders.
A broker will also keep your needs in mind when suggesting loan products to you. He or she will assist you in taking advantage of home loan features to maximise the financing deal you may get.
Want to speak to a real person? Sign up here for free, expert advice on the best rates