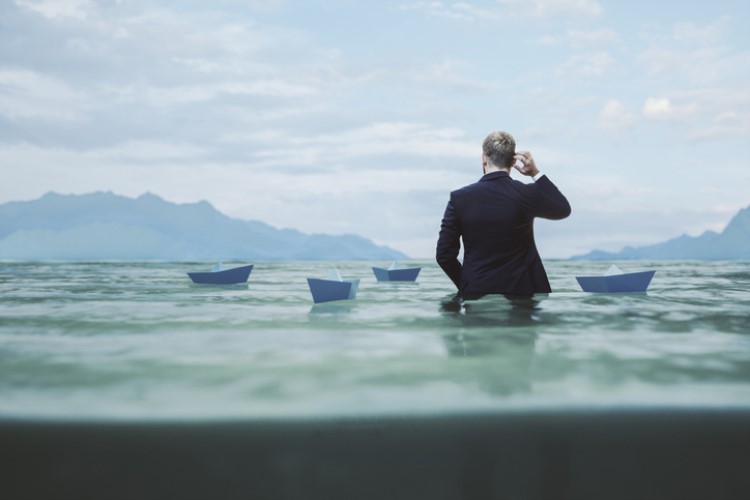 Australia's property market appears to be on the cusp of recovery as green shoots start to appear, with the downturn finding its floor, the auction markets witnessing renewed demand, mortgage rates dropping even further, and lending rules becoming less stringent. However, what would happen if external factors trigger a financial downturn — will the recovery be gone in a heartbeat?
There are subtle hints globally pointing to a recession, with the United States showing tell-tale signs of a weak economic performance due to trade issues, economist John Murphy said in a think piece in News.com.au.
What's the deal with the recession?
A recession happens when an economy records two consecutive quarters of negative growth.
"Another way of putting it is the total amount of income earned shrinks across the whole economy the normal state of affairs is ever-rising income," Murphy said.
While Australia was able to dodge severe impacts of the US recession back in 2000 and 2008, it remains uncertain if it could do so should the US fall into another downturn.
Also read: 5 ways to recession-proof your household
"Back then, our economy had a bit more resilience baked in. These days we have already cut interest rates to record lows, meaning we have less space to use monetary policy. The RBA won't be able to cut rates like it normally would in a downturn," Murphy said.
Another problem with Australia's current situation is the high level of household debt, which cannot be pacified due to sluggish wage growth. A recession would only exacerbate the spending habits of many Australians, which would, in turn, negatively affect the housing market.
What does a recession mean for the housing market?
The last time Australia went into recession was in the early 1990s. The country's economic growth during that time continued to deteriorate for at least two consecutive quarters.
Even before the downturn commenced, house prices nationwide had already been flat — in some areas, dwelling values had already been falling.
However, Murphy said the relationship between house prices and economic growth is not as simple as one might think.
"When you separate out the various housing markets around the country, an even more complex picture emerges. Even while the market overall was capitulating, some places thrived," he said.
Also read: Why the housing downturn is not all bad news
A case in point was what happened in Melbourne and Queensland during the recession. It was a tale of two states — over the downturn, Melbourne recorded price declines of more than 6% while Queensland remained steady.
"It was the era when Melburnians were fleeing a grey and moribund city for the sunnier climes of the Gold Coast," Murphy said.
A more recent example was Tasmania, which managed to defy the housing downturn felt across the country. Murphy said this goes to show that a recession would affect Australian states quite differently, depending on the circumstances.
"The kind of recession we have will probably determine where is hit hardest. If it is a financial crisis, Sydney can be expected to suffer. If the price of resources collapses, Western Australia and Queensland will suffer," he said. "The lesson of all this is that property prices can fall outside a recession, just as they can rise during a recession — and the national average can hide all sorts of risks and opportunities."