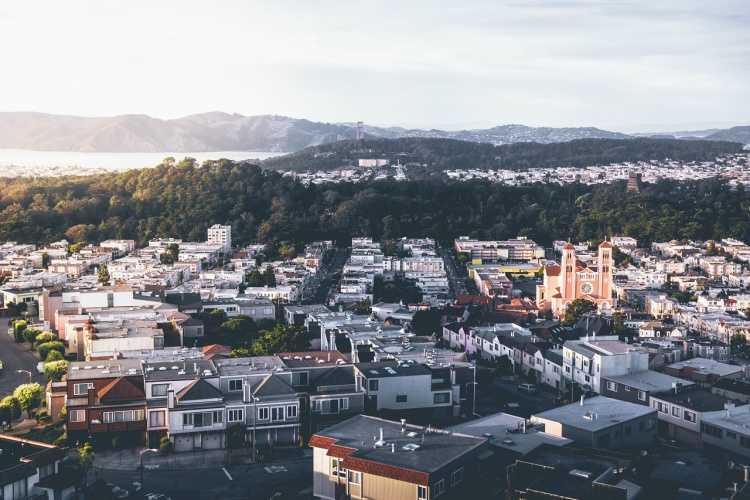 Last June, analysts who were long predicting a cooling in Sydney and Melbourne's overheated property markets were finally given some evidence to back their forecasts.
For three consecutive weekends, the clearance rate in Sydney was below 70%, a trend heralded by some as an indicator that buyers were no longer willing to meet sellers' expectations. But do softening prices serve as evidence of cooling markets?
Not even close to it, assert some experts, who point to an unusually high volume of stock on the market during the winter. They believe this oversupply led to a dip in demand. Real estate, they added, is still very much a growth sector, despite Sydney's median house price hitting $1.1m in the September quarter of 2017.
Few areas in the heart of Sydney are immune from the surge in dwelling values. At the end of March, an investor purchased an unrenovated three-bedroom home in Leichardt for $1.61m. These modest homes were originally built to accommodate working class people—once the lifeblood of the inner city suburbs.
But the latest housing boom is distorting the property market. In five years, Sydney's houses have shot up in value by 75%, Melbourne's by 55%. It has made millionaires of property owners and perennial renters of the less fortunate.
Also read: Sydney and Melbourne remain challenging for first-home buyers
Matt Grudnoff, senior economist at The Australia Institute, notes that while median and average incomes have "slowed dramatically" in recent years, house prices have "raced ahead".
In February 2017, for example, growth was 18%. This slowed to 11% a few months later. While there was a minor correction, few are predicting a crash.
"The expectation is for a very stable year with minor price fluctuations linked to the balance between supply and demand," said John Cunningham, CEO of the Real Estate Institute of New South Wales (REINSW).
So who—or what—is to blame for soaring prices in the east coast capitals? High construction costs have been blamed, while others point to negative gearing and the growing population as major factors. For the average Joe, it's wealthy foreign investors, many from the Asia-Pacific, driving up house prices.
"We see a lot of hostility to Chinese buyers," said Dallas Rogers, professor at the University of Sydney, who led an investigation into the link between Chinese property buyers and rising property values in the Harbour City.
Rogers' study found no link between Chinese investment and price surges. Indeed, property prices have continued their upward trajectory despite the various government restrictions on foreign buyers that have been implemented since 2014.
The Turnbull government and the various state governments have sought ways to apply brakes or enable aspiring homeowners to enter the property market.
Last year, the Grattan Institute compiled a list of the most likely solutions as well as their potential effectiveness. These include using superannuation contributions to fund purchases. Critics, however, said this strategy would leave both the older and younger generations with less savings for retirement. Another suggestion was allowing government contributions to housing deposits to be paid back along with equity growth after sale. While this would help some people buy a home, it would not drive prices down.
Also read: More Aussies are using their super to pay off mortgages
"Trying to identify one factor or the other is difficult," said Trent Wiltshire, associate at the Grattan Institute. "There is strong population growth and low interest rates. The problem is that demand outstrips supply and the construction boom is not servicing the main areas of demand, where families wish to live."